Connect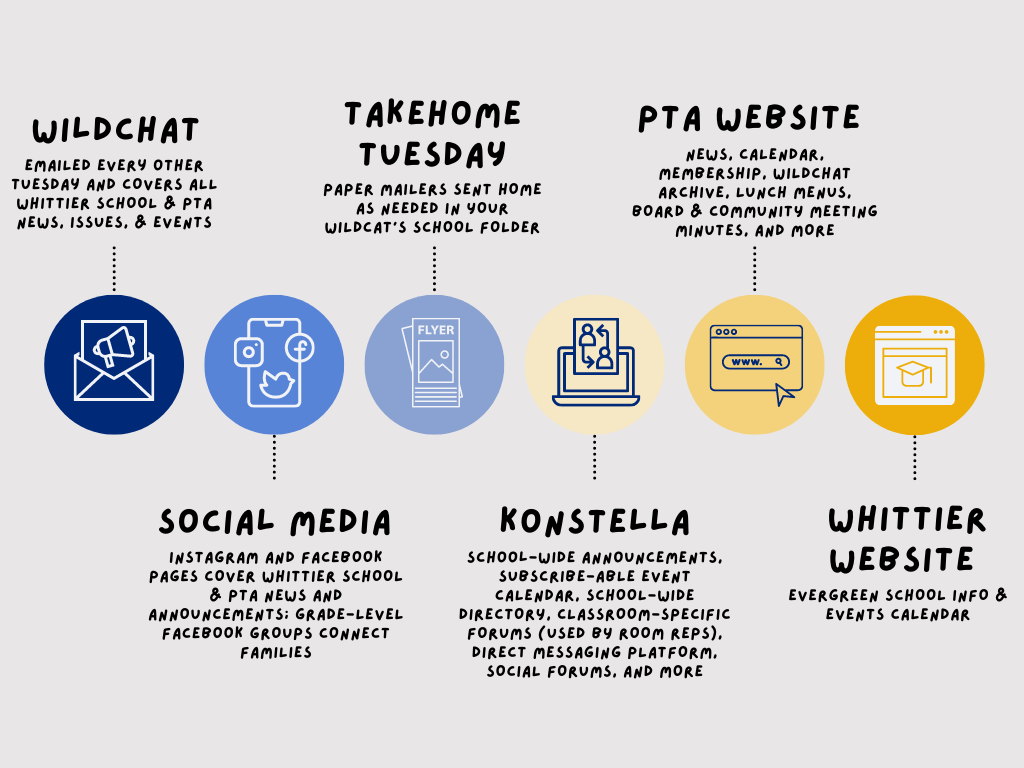 The Wildchat is the PTA's bimonthly newsletter featuring the latest events, news, lunch menus, and more. Families automatically receive links via email when a new issue launches.
Looking for a previous issue of the Wildchat? Browse the archive.
---
Konstella (website and/or app) is the PTA's primary way of communicating with Whittier families. It's like a newsletter, school directory, private Facebook group, and Event Brite all rolled into one. Get announcements from the PTA, stay up to date about what's going on in your child's class, sign up for school and community events, and learn about opportunities to get involved. Already a member of Konstella and want a little help navigating the app? Read our help guide.
---
---
Follow Us on Social Media
---
Have a news item, event, opportunity, or update you'd like to share with the Wildcat community?
Submit your communication request using this form: https://forms.gle/3W6LCJgP3QTgegVr6