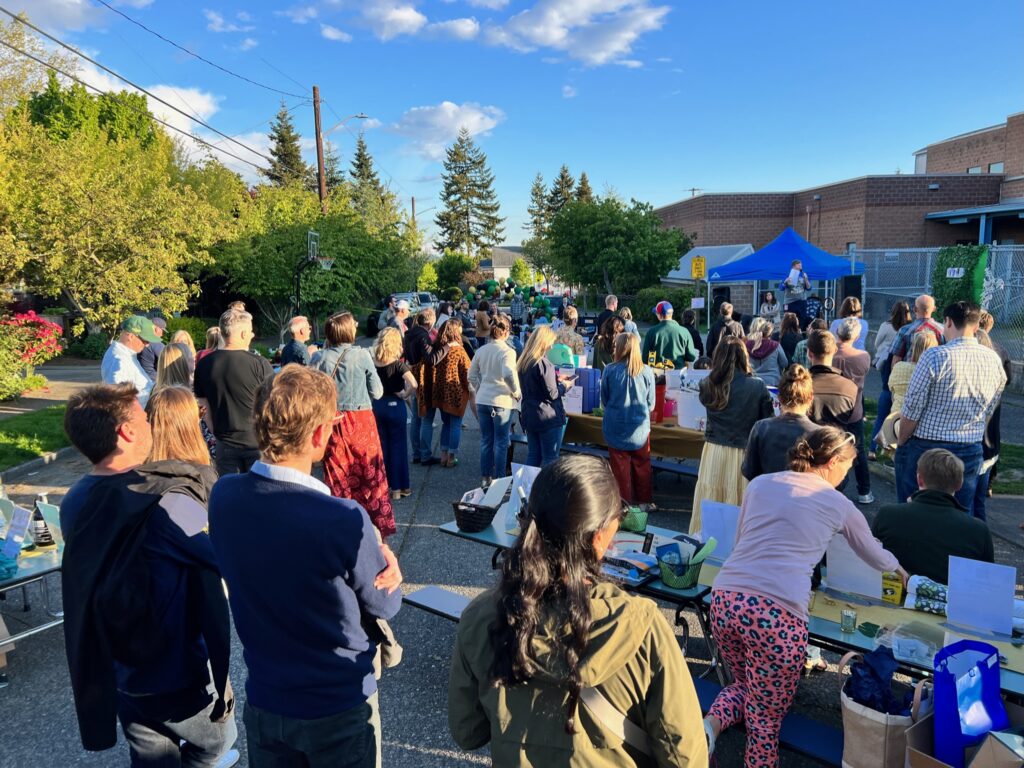 Support the PTA!
What makes Whittier an awesome community? YOU!
The Whittier PTA provides programming and services that support our students, staff, families and community. Wildcat families consistently step up—with donations of time and money—to help us navigate changing needs, unexpected shortfalls, and exciting opportunities in this ever-changing environment. We need your continued support this year!
In 2022-23, Whittier PTA aims to raise $130,000 (~ $360 per student) through its three primary fundraising events, split into Fall and Spring Fundraising Drives:
FALL FUNDRAISING (Goal: $90,000, October 2022)
FALL FUNDRAISING (Goal: $90,000 – October 2022)
SPRING FUNDRAISING (Goal: $40,000 – May 2023)

Spring Fling Auction & Fundraiser (May 2023)
How you can contribute:
Participate in our fundraising events. Help us make this year's Spring Fling a success! Contact volunteers@whittierptaseattle.org to learn more about volunteer roles for this essential fundraiser!
Amplify your impact with Employer Matching.
Support Whittier PTA while you shop:
Amazon Smile
Always shop at smile.amazon.com (bookmark it!) and AmazonSmile will donate 0.5% of all eligible purchases to Whittier PTA.
Select "Whittier PTA Seattle Council" during the easy set-up at smile.amazon.com.
NEW: Find instructions at smile.amazon.com to activate AmazonSmile in the mobile app, too (requires renewal twice per year).
Fred Meyer
(Fred Meyer Community Rewards)
Link your Fred Meyer Rewards card to Whittier PTA (Organization #DV522). You keep your Rewards points! Here's how:
Log into your account at FredMeyer.com
Click 'My Account'
Click 'Community Rewards'
Search 'Whittier PTA'
Click 'Enroll'
Enjoy the donations rolling into our school!
THANK YOU for supporting Whittier—it has an INCREDIBLE IMPACT on our kids and school community!