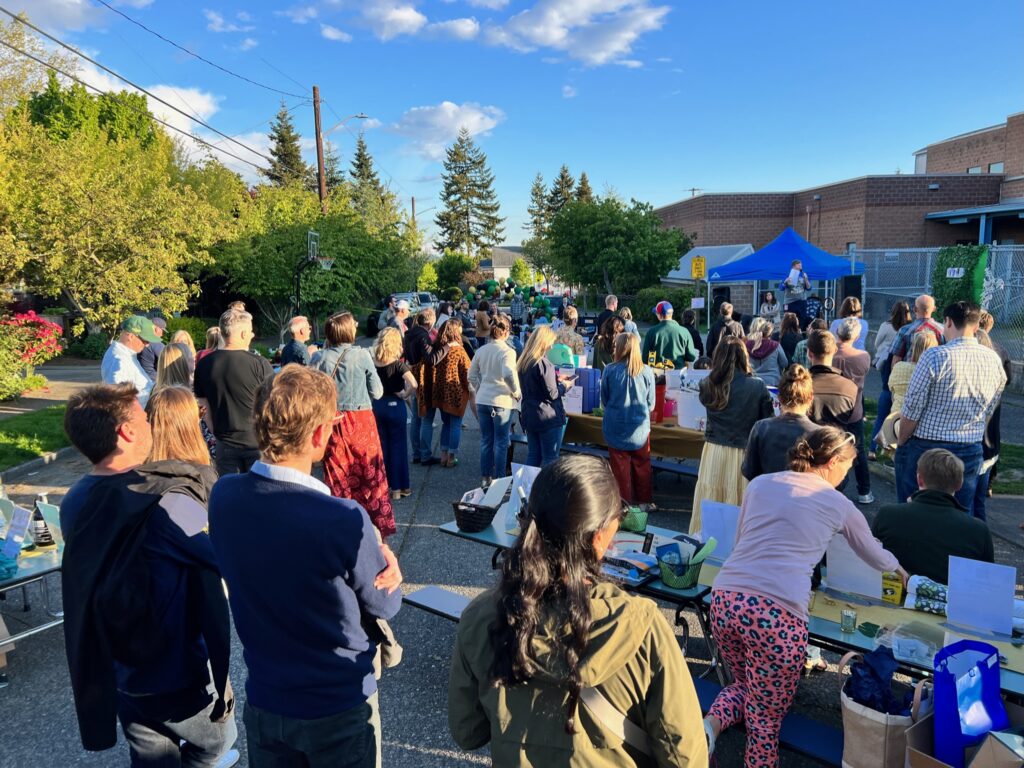 Support the PTA!
What makes Whittier an awesome community? YOU!
The Whittier PTA provides programming and services that support our students, staff, families and community. Wildcat families consistently step up—with donations of time and money—to help us navigate changing needs, unexpected shortfalls, and exciting opportunities in this ever-changing environment. We need your continued support this year!
In 2023-24, the Whittier PTA aims to raise $155,000 (~$450/student) through its three primary fundraising events, split into Fall and Spring Fundraising Drives. See below for how it all breaks down:
FALL FUNDRAISING (Goal: $80,000 – Kicks off on Oct 10th, 2023)
SPRING FUNDRAISING (Goal: $75,000 – April & May 2024)

Move-a-thon (April 26, 2023) – This is intended to be a student-led fundraising event, where kids can ask neighbors and family members for pledges or donations for laps run at the move-a-thon. (Actual move-a-thon to occur during school hours.)
Spring Fling Auction & Fundraiser (May 18, 2024) – The Block Party is coming back! Parents will be invited to attend this community engagement event and come together to raise funds for our school. There will silent auction items (classroom art & buckets) to bid on, food trucks and fun! Save the date for what we know is always a fun event!
How you can contribute:
Participate in our fundraising events. Help us make this year's Spring Fling a success! Contact volunteers@whittierptaseattle.org to learn more about volunteer roles for this essential fundraiser!
Amplify your impact with Employer Matching.
Support Whittier PTA while you shop:
Fred Meyer
(Fred Meyer Community Rewards)
Link your Fred Meyer Rewards card to Whittier PTA (Organization #DV522). You keep your Rewards points! Here's how:
Log into your account at FredMeyer.com
Click 'My Account'
Click 'Community Rewards'
Search 'Whittier PTA'
Click 'Enroll'
Enjoy the donations rolling into our school!
THANK YOU for supporting Whittier—it has an INCREDIBLE IMPACT on our kids and school community!
If you are interested in seeing how the PTA budgets the funds raised, please email treasurer@whitteirptaseattle.org for a copy of the budget.