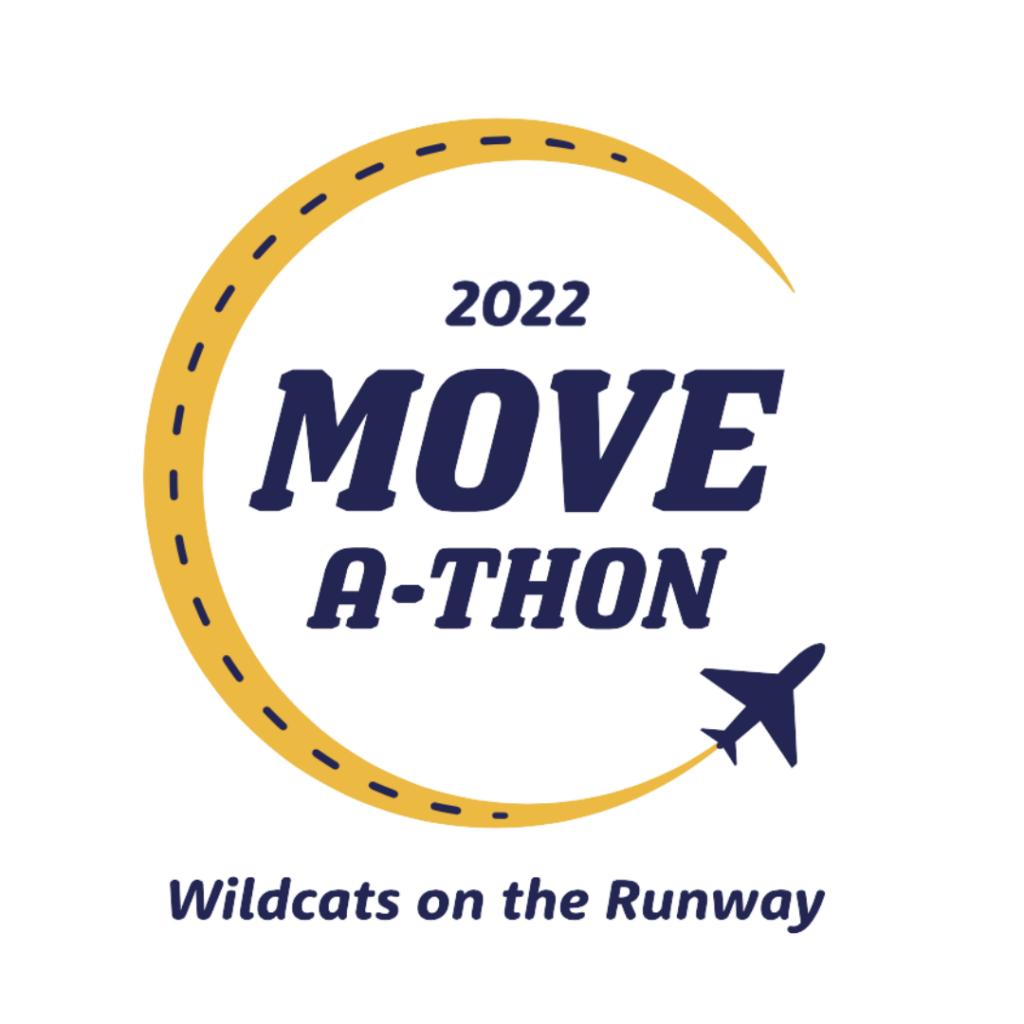 Move-a-thon 2022
Support our Fall fundraising with a Fall Move-a-thon, "Wildcats on the Runway," on Friday, October 7th! This annual, community favorite fundraising event asks families for per lap donations from friends, family, and community to raise funds for essential staff and services, community programs, and more. In conjunction with our Annual Give campaign, we're aiming to raise $90,000 this Fall.
Putting the FUN in FUNdraising
This event supports the 2022-23 Whittier PTA budget–student enrichment, staffing support, equipment upgrades, and community events. Students raise personal sponsorships from family, friends and/or neighbors (see details below).
Our overall fundraising goal this fall is $90,000 or $250/student between participation in our Annual Give and Move-a-thon. Donations are NOT required to participate but will support all students, staff and community members.
Running Schedule
| | |
| --- | --- |
| 3rd | 8:45 – 9:15am |
| K | 9:25 – 9:55am |
| 2nd | 12:05 – 12:35pm |
| 4th | 12:40 – 1:10pm |
| 1st | 1:15 – 1:45pm |
| 5th | 1:50 – 2:20pm |
How does the fundraising work?
Students can raise Move-a-Thon sponsorships online or in person as flat donations or per lap pledges.
Set up an online donation profile for your Wildcat today to send an easy link to friends and family for credit card donations.
Wildcats can pick-up cash/check pledge collection envelopes in the Front Office if they'd like to submit donations that way.
All donations are due by 10/14!
How can parents participate at the event?
We need MANY event and classroom volunteers to make the Move-a-Thon run smoothly: Volunteer sign-up sheet
Volunteers MUST complete the SPS Volunteer Application OR Renewal process in order to participate (see details below). Please allow one week for application approval. Your application will be valid for two years.
Questions? Contact Katie (lydenkatie@gmail.com)
SPS Volunteer Application Process
Before you begin, please have the following items ready:
Two references, including one personal or family reference.
Emergency contact name and phone number.
A digital copy of your government issued photo ID (e.g., a clear photo taken with a smartphone).
NOTE: All volunteers are required to complete an online Health & Safety Course (23 minutes) and show proof of COVID-19 vaccination.