Whittier Celebrates Pride Month!
In a jam-packed month, Whittier families may feel like their focus is being pulled in many directions. But during this month, we also celebrate LGBTQIA2+ Pride and our diverse Whittier community, alongside SPS. LGTBQIA2+ is an acronym for Lesbian, Gay, Bisexual, Transgender, Queer and/or Questioning, Intersex, Asexual, Two-Spirit, and other affirmative ways in which people choose to self-identify.At Whittier, our celebration takes on many forms. From teacher-led discussions and projects, ensuring LGTBQIA2+ representation in our library through our student-led book drive, establishing gender neutral bathrooms and safe spaces in our school, and even Principal Watters' glorious collection of Pride shirts she's wearing every day this month. Want to continue the conversation at home? SPS has created a collection of K-5 gender books, lessons, and videos have been posted to the SPS Health Education webpage. Earlier this month, SPS raised rainbow and transgender flags outside the SPS Central Office to kickoff their Pride celebration. SPS will also be participate in the Pride Parade later this month. Join the Seattle Public Schools contingent as students, staff, and families march together with pride alongside our school bus float. The parade starts at 11 a.m. on Sunday, June 26. SPS will be in the staging on 4th Avenue prior to the start time. Come early to make posters, hand out candy, and enjoy the cheering crowd. The parade route moves north along 4th Avenue between Union and the Seattle Center, where the party continues with a family-friendly festival including music, booths, food and fun! For more information about these events, contact Lisa at llove@seattleschools.org. We are so proud of our Whittier community and appreciate the opportunity to celebrate every Whittier scholar as they are. Go Wildcats!
---
Thank you, Wildcats!
Thank you to our Whittier community for your energy, investment, and effort to make the 2021-2022 an amazing success. We are SO proud of what we accomplished together this year, including:
Raising over $76,000 during our Annual Give fundraiser, over $83,000 at our Spring Fling block party fundraiser, and nearly $21,000 with our Move-a-thon FUNdraiser, for a total of almost $180,000 funds raised this school year to support our students, staff, family, and community. INCREDIBLE job, Wildcats.
Hosting eight First Fun Friday events to allow families to connect and celebrate safely together
Monthly staff appreciation hosted by each grade coordinated by PTA Hospitality and supported by our Whittier families and week-long teacher appreciation celebration coordinated by PTA Hospitality
Supporting the Massive Monkees residency and Specialist support
Funding five administrative and community funding proposals to serve our community, including Safety Patrol gear, groundskeeping supplies, and playground equipment
Organizing community engagement and family support, like Helping Hands and the Winter Sock Drive
Supporting school and student-led community efforts, including Whittier's recent booster clinic, Kindergarten virtual tours, and March's Prides of March community giving
Created, sold, and distributed Spirit Gear
We received the Bronze, Silver, and Gold awards for membership growth this year from the WA State PTSA
Providing Covid-related updates, summaries, and communication so families could feel safer and access vaccines and tests easier
Creating a printed school directory for families to connect over the summer
Installing a buddy bench and new playground equipment in collaboration with 2020's Fifth Grade class
Publishing 18 Wildchats, Konstella announcements, Konstella calendar, and social media announcements to ensure families feel informed and connected
Hosting 10 PTA Board meetings and 4 Community meetings
Engaging in advocacy to connect our community with local stakeholders (Representatives Noel Frame and Liz Berry, SPS & SCPTSA Leaders, Schools First, North End FACE & Advocacy Chairs), driving support for this year's levy proposals and directing bell time proposal feedback
We're excited (and a little exhausted) but we can't wait to make next year even better. The PTA is still seeking Whittier community members to join us in essential board positions next year. Many hands make light work; reach out to Leah, next year's PTA President, for more information on open positions or to become part of our board.
---
Collect Your Lost & Found Items!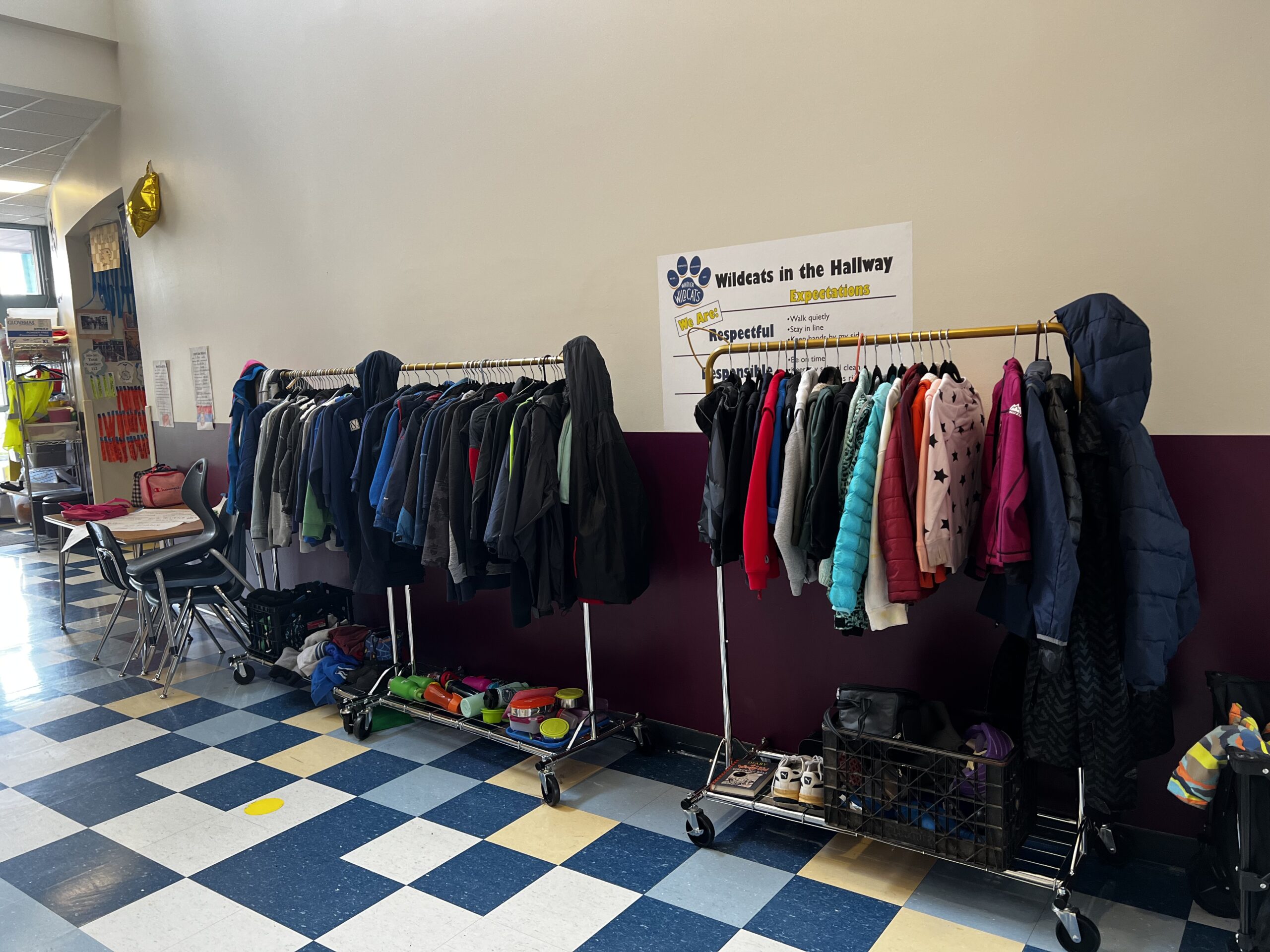 This is the FINAL week to collect any Lost & Found items from Whittier! Look for the Lost & Found rack outside the main entrance at pick-up every day this week. Any items not collected by 6/17 will be donated. Thank you!
Needed: Caregiver Rep for Whittier BLT
Whittier's Building Leadership Team (BLT) is seeking a parent/caregiver representative. This volunteer position is a two year commitment and the BLT meets for an hour and a half in the afternoon on the first Monday each month throughout the school year to discuss curriculum, building strategy, budget, and other school wide topics. The BLT is made up of two parent representatives, the principal, an administrative representative, representatives from the different grade levels teachers, a representative from the Specialists and a learning interventionist representative.Please direct questions and interest to the current parent reps:
Interested to volunteer but not sure if the BLT role is right for you? Reach out to vp@whittierptaseattle.org to learn about more volunteer opportunities!
---
Move-a-thon 2022: By The Numbers
Enjoy these Wildcat stats from the Move-a-Thon:
# of participating students: 350+
# of laps completed: 4112+
# of miles covered: 515+
$ raised at the Move-a-Thon for Whittier PTA to put to work in the 2022-23 school year: nearly $21,000
AMAZING! Thank you to our Wildcat community! Questions? Contact fundraising@whittierptaseattle.com.
---
Celebrating Our Fifth Graders
This year's fifth grade class is filled with special scholars and young leaders destined to change the world. We are grateful for the way they've lead their Whittier peers throughout this year, including cheering them on during our first assemblies, supporting others during this year's Booster clinic, and sharing their voices and concerns during PTA Board Meetings.
This week's celebration of our fifth graders includes today's Adventure Day and a Promotion Ceremony for fifth graders and their parents on Thursday, June 16, during the school day. During this promotion ceremony, fifth grade families will have the opportunity to take photos at our our new photo booth, created for this fifth grade's promotion.
Thank you to our fifth grade families for their service, Wildcat spirit, and stewardship throughout your tenure at Whittier. We know you won't go far and you'll always be welcomed in the Whittier community (after all, you'll all still be Wildcats at Whitman!). Best of luck to our fifth grade Wildcats!
Buddy Bench Installed!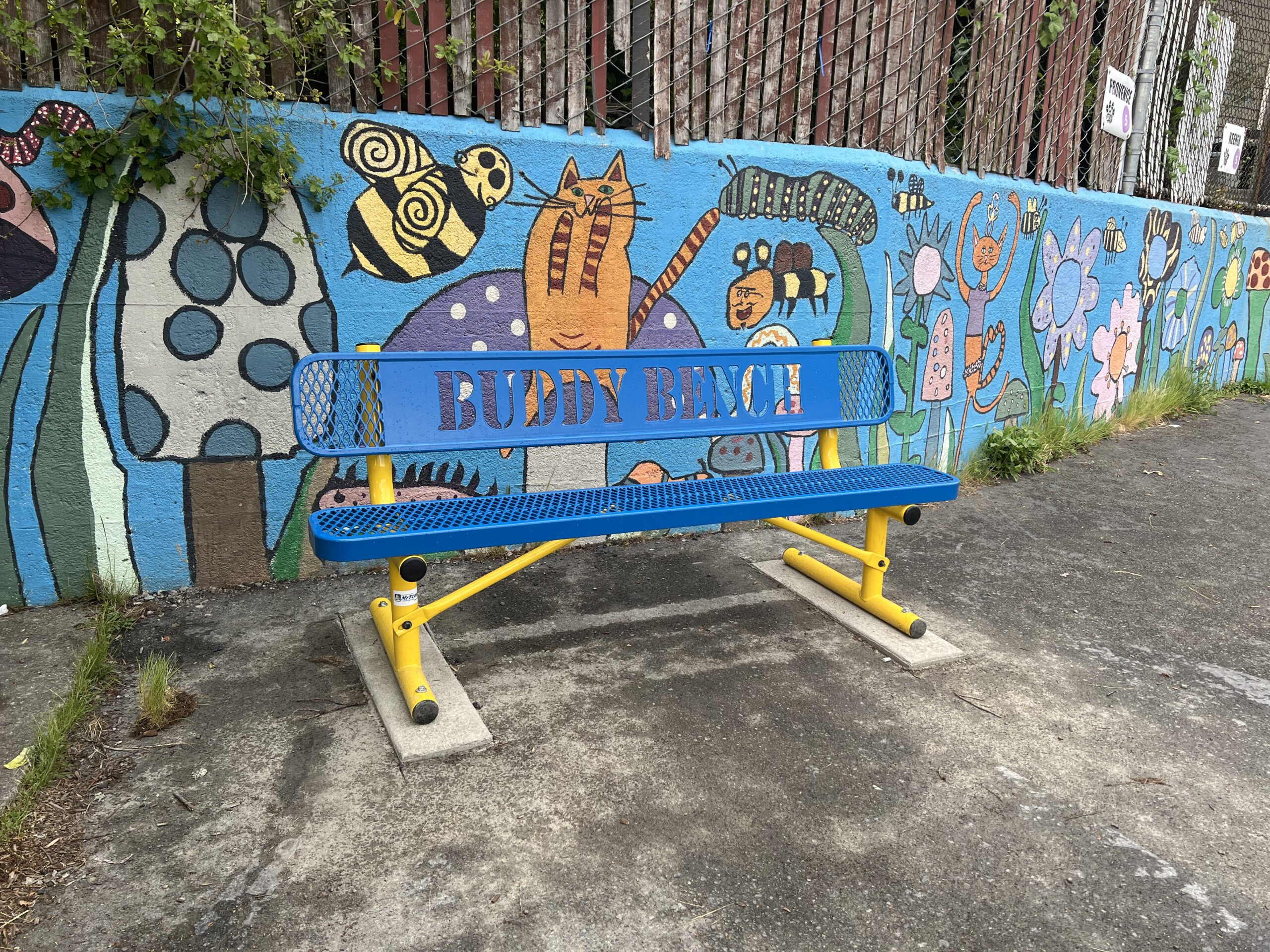 We are so excited to complete our final playground improvement of the year. Donated by the Fifth Grade class of 2020 (and tirelessly coordinated by PTA President Tina), this Buddy Bench will be a great space for Whittier friends to connect for years to come. Go Wildcats!
---
The Work Continues: Continuing the Fight Against Gun Violence
We thank the incredible teachers, staff and leadership at Whittier for their steadfast dedication to making our school a safe and joyful space for our kids every single day.
As we continue to grapple with the recent devastating acts of violence, we feel called to ACTION. Gun violence is a public health crisis. It impacts each of us but it's important to remember that it does not impact us equally. Read more about how gun violence impacts communities in Washington.
We CAN fight against this. Please take less than 1 minute (YES, really!) to complete these 3 quick and meaningful actions TODAY.
Contact your LEGISLATORS: Text BOLD to 644-33. Our legislators are getting increased feedback from people all across our state and their opinions vary greatly. We need to be LOUD and we need to email and call our legislators on a regular basis. Get started by texting BOLD.
Sign up as an advocate: To stay informed on ongoing advocacy efforts and continue to learn more about the complexities of gun violence, sign up as an advocate. The Alliance for Gun Responsibility is on the frontlines of this work here in Washington and is a great place to start. Learn more here.
DONATE: Every dollar counts to fight gun violence. The more funds advocacy organizations can raise, the more progress we will see and the more pressure we will put on congress. Give today.
Eager for more information? Montlake Elementary has put an amazing comprehensive list together of many more ways you can learn and get involved over the summer. Questions? Ideas? Contact advocacy@whittierptaseattle.org
---
Library Books Now Overdue!
Have you found a wayward Whittier library book in your house? Please send it with your Wildcat or drop it at the Front Office for collection. They were due last week!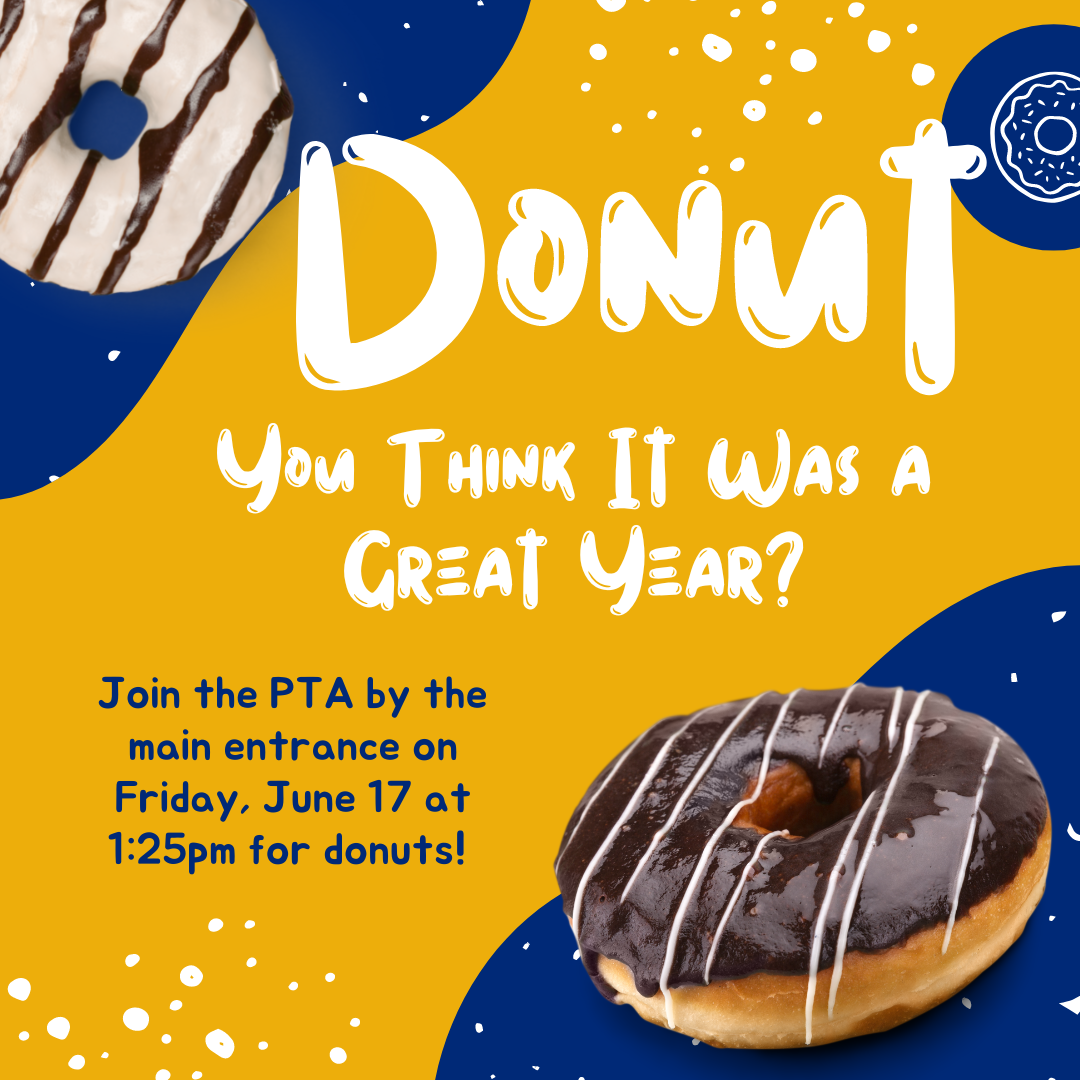 ---
Booster Clinic Success!
An ENORMOUS THANK YOU to Nurse Marissa, Dr. Chanelle Roberts and the Docere Center for Natural Medicine, caregiver volunteers, Principal Watters, Whittier teachers and staff, and our Wildcat students for making our Booster/Vaccine clinic a success! In four hours we were able to boost or vaccinate 189 Whittier students. It was amazing to see Wildcats support one another with cheers, helpful gestures (like sharing a stuffed animal), and kind words. We are so proud of everyone's hard work to help keep our community safe!
Looking for vaccine or booster clinics? SPS is hosting a couple more this year! Learn more.
Yearbooks Are Arriving!
2021-2022 Yearbooks are arriving! 5th graders will receive theirs early (during their adventure day). Other grades should expect their yearbooks to be distributed on Thursday or Friday.
---
Family Directory Distribution
Your Whittier Family Directory is coming home soon! Thanks to our amazing volunteers, especially Amy Bryan and Todd Simonson, for putting this together. Be sure to use this amazing resource this summer!
Next Year's Class Assignments
Returning to Whittier? Expect to receive information about next year's class assignments on Wednesday, August 31. Have a great summer!
Psst! Want a sneak preview of next year's event and school calendar? It's already up on Konstella!
---
Know a Family Considering Whittier? Register today!
Do you know a neighborhood family considering Whittier? Encourage them to register today! Teacher and classroom assignments are being made early this summer, so future Whittier families shouldn't delay in registering (even if they're still deciding between Whittier and another school).
Note: If you're new to the Whittier community or Seattle Public Schools, there's no need to re-register. Unless you've chosen to transfer district schools, your child will automatically continue at Whittier (or their next school) next year.
Don't Miss Whittier Updates This Summer!
The school year is out, but our community is still organizing, connecting, and planning! Stay connected to friends, events, and updates:
Join Konstella. Once classroom assignments are released, we'll update our Konstella classrooms so families can connect with one another. And next year's calendar is already up! Don't forget–Konstella has a digital directory so you can find family contact information over the summer (or message them directly). We also use Konstella to make any important announcements and updates.
Join your grade-level FB group (scroll down for links for each group) for opportunities to informally connect with other Whittier families in your grade.
---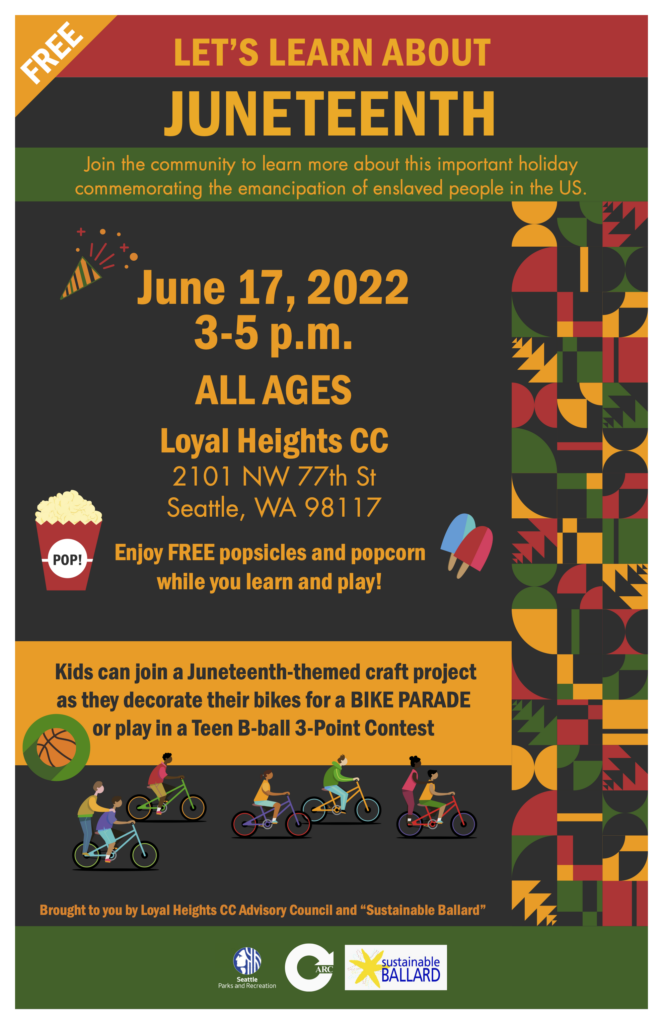 ---
Thank you, Wildcats!