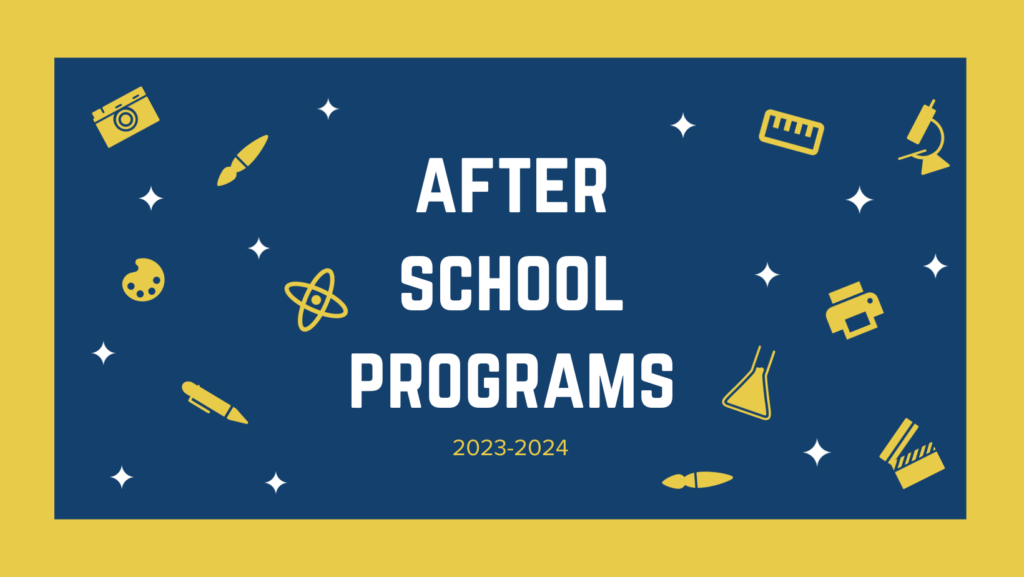 New After-School Programs Coming in January!
We are excited to share a lineup of fun clubs coming this winter!
New! Coding With Kids – Scratch Game Development (Grades 3-5)
New! Dungeon Master Academy (Grades 3-5)
Chess Wizards (Grades 1-5)
Introductory Spanish (Grades 1-5)
Bricks4Kidz – Jurassic Worlds (Grades 1-2)
Gamer Group with Mr. Buck (Grades 1-2 and 3-5)
Registration opens on January 8. Classes will be held weekly after school from January 22 – March 21. Families will need to create a  6crickets account before registering. Learn more here.
This Season's Important Reminders
Lost and Found is overflowing! Remind your Wildcat to look for items before winter break, when we'll donate unclaimed items to start 2024 fresh!
December 15th is a 1-hour early dismissal, so be sure to collect your Wildcat at 1:25pm.
Winter Break runs from December 18th through January 1st. We're excited to see our Wildcats back on January 2nd!
Save the date to sign-up for After School Programs on January 8th.
The first PTA meeting on the new year will be on January 9th at 7pm. All are welcome!
There will be no school on Monday, January 15th, in observance of MLK, Jr. Day.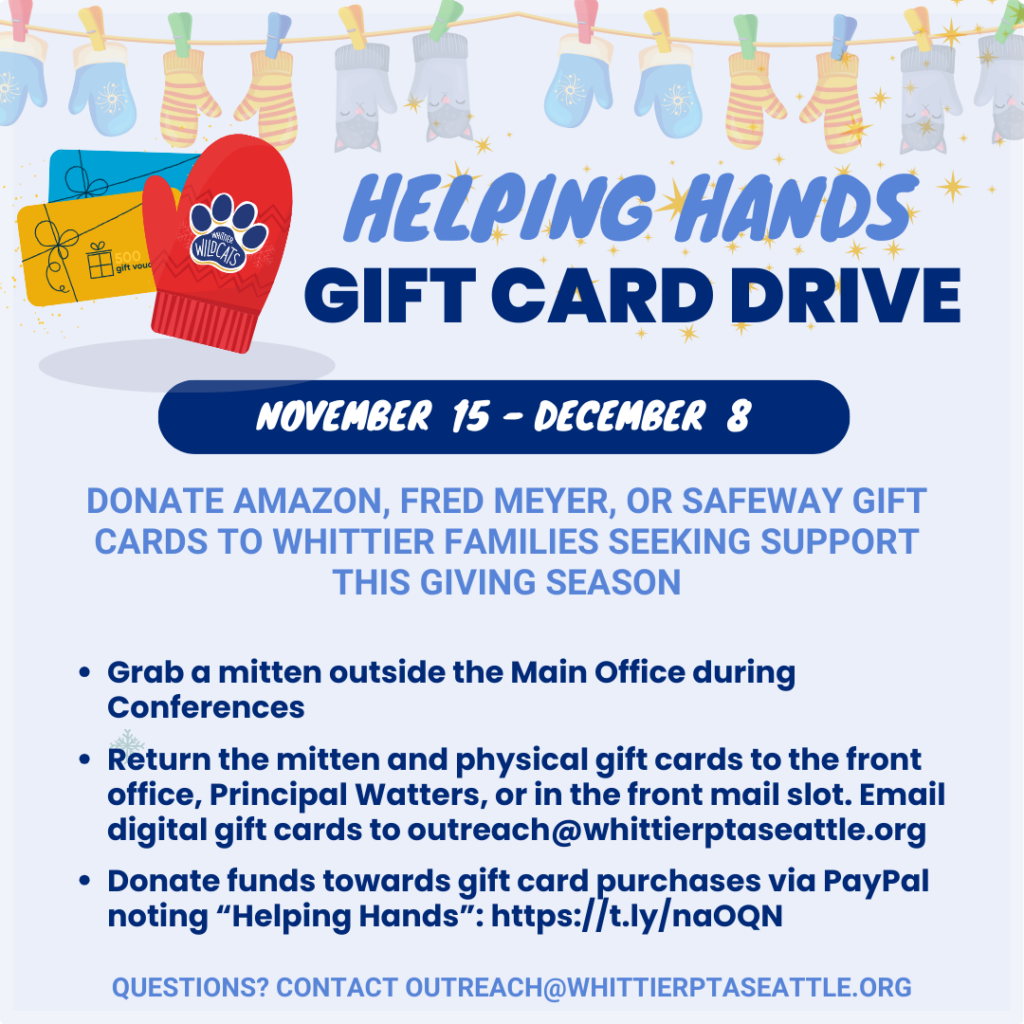 Email digital gift cards by clicking here
Donate funds via PayPal (please add a message noting "Helping Hands")
With your help, we've reached our goal for Target gift cards! Thank you!
We've Exceeded Our Goal - Thank you for Giving!
We've exceeded our Annual Give fundraising goal, Wildcats! Thank you to our entire community for your generosity! And if you can, please consider amplifying your donation by submitting your tax deductible donation to any employer matching programs. Since our community reached our Annual Give goal, the Whittier PTA will be working with Principal Watters to host an all-school party; more details to follow! Thank you again for supporting the Whittier PTA and Whittier community. Go Wildcats!
Last month, we kicked off the Whittier PTA's membership drive. It's not too late to sign-up for this school year! Here are a few reasons why it is valuable to join the PTA and become a member:
Support your child(ren) as well as all Whittier children: Your dues, ideas, and feedback contribute to curriculum enrichment programs and events that create opportunities for our students.
Make your voice heard: Vote on decisions and initiatives that shape our children's education and school lives.
Be a vital part of our school community: Collaborate with other members of the Whittier community to create a supportive and enriching environment for all learners.
If any of these reasons is compelling to you, or if you simply forgot to renew your membership for this school year (reminder that you have to renew every school year!), please join here. Scholarship opportunities are also available.
Feel free to reach out with any questions at membership@whitterptaseattle.org. Thank you!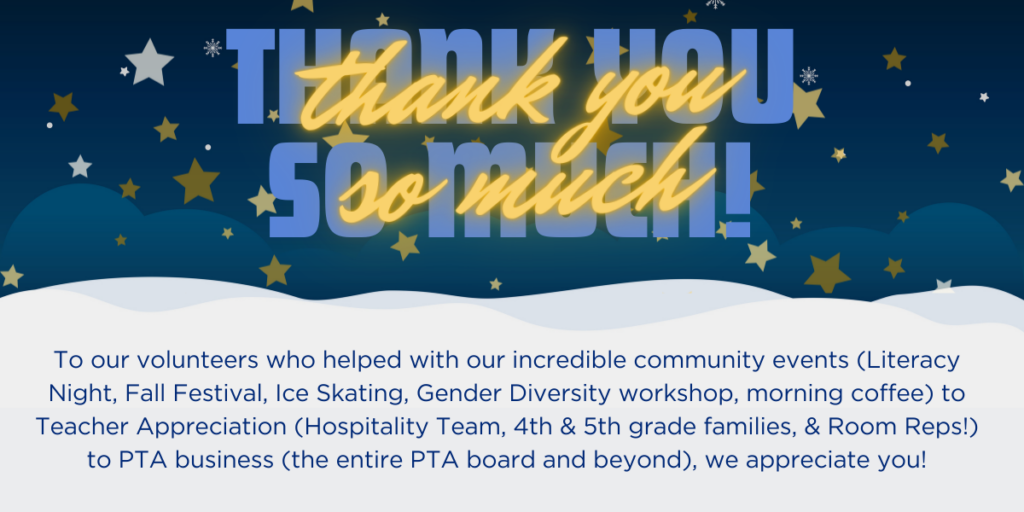 Calling All Handy Humans to Help with New Playground Equipment
Whittier PTA is excited to announce funding has been approved for a Gaga Ball pit to be installed on our blacktop! We're aiming for a late Winter/early Spring installation so this year's 5th graders have a chance to enjoy this popular activity. This new piece of 20′ diameter octagon will feature a swinging ADA door, rubber safety mats, and wooden sides. And we need your help to finish this project! 
We're looking for any handy humans to help contribute and coordinate the following tasks: 
Pick up pre-ordered lumber and drop it off for prep (pick-up or long-bodied vehicle needed)
Cut lumber into required sizes, including a few angled cuts to support framing the ADA entry
Stain, seal, and temporarily store wood 
On installation day, attaching wood pieces to prepared components with electric drills
On installation day, help prepare blacktop (using push brooms)
On installation day, help lay down rubber mat tiles on prepared blacktop
If any of these tasks are in your wheelhouse,
please reach out to Kate Scher
; we'll follow-up with a sign-up opportunity and details once delivery dates have been confirmed. We're so excited for our Wildcats to enjoy a new recess activity in 2024! 
3rd Grade Staff Appreciation - Let's Stock the Lounge!
Each month a different grade provides goodies for Staff Appreciation. 3rd Grade families are up for December – and we are stocking the lounge with snacks, treats and beverages to keep our staff fueled into the New Year.
Please drop off items to the office by Friday, December 15th.
Please clearly all items "Staff Appreciation."
We will set up the spread in the lounge for the staff on their first day back from winter break. Email hospitality@whittierptaseattle.org if you have any questions. Thank you!
From Our Community: Sign-ups Open for All Gender Youth Basketball
Seattle Parks & Rec Youth Basketball League registration is now open for ages 8-17. Fee is $120 for the season with practices starting in December and games in January.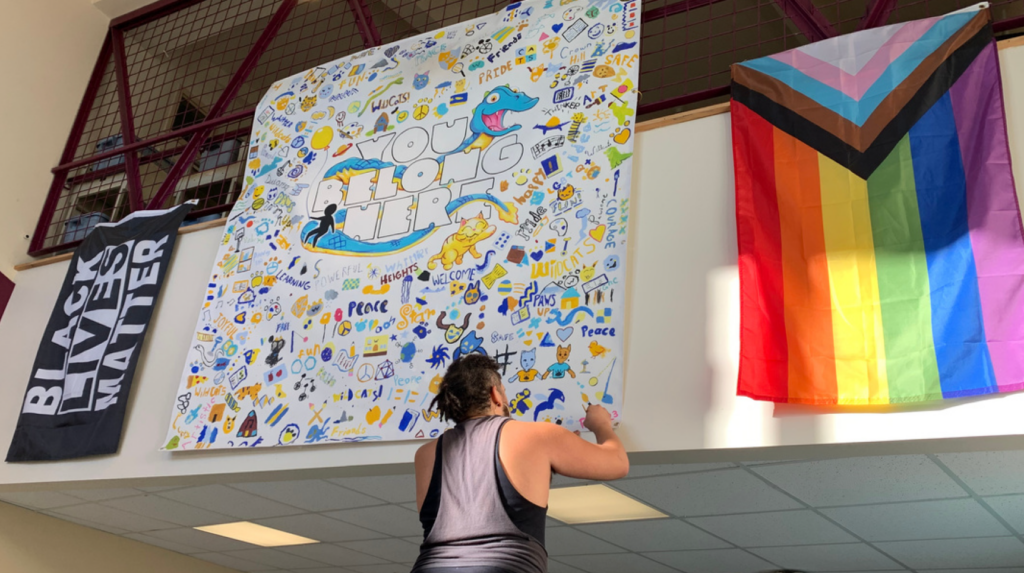 Our Wildcats worked together with local artist, BT, to create an incredible welcome banner, now hanging in our main hallway. Thank you to Mr. Buck and the Creative Advantage team for making this opportunity a reality!