Winter Giving Drives 2021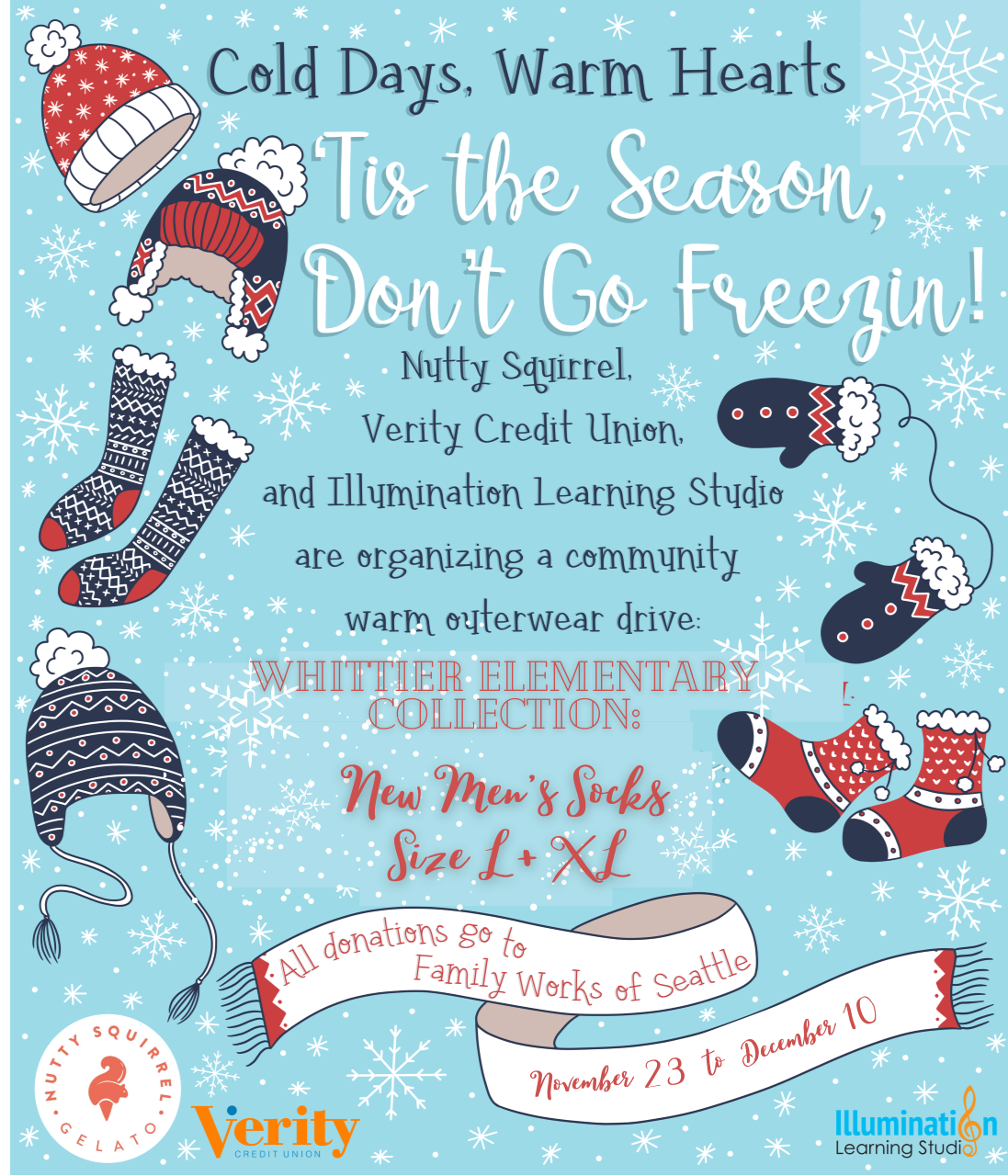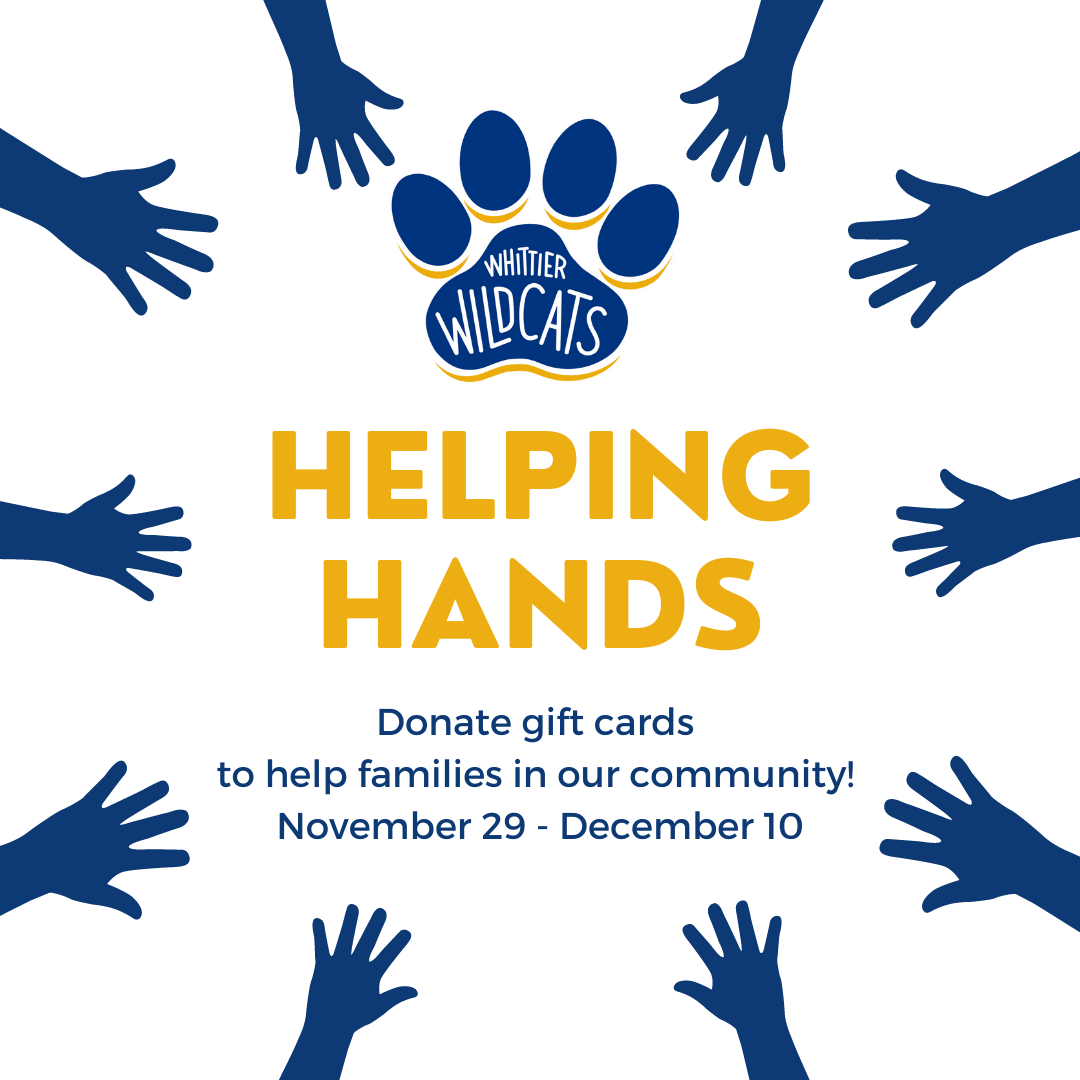 Please join us in donating gift cards and socks to help provide a boost to members in our community this winter.
What: Whittier PTA Helping Hands Gift Card Drive and Illumination Learning Studios Sock Drive
When: Monday, November 29 – Friday, December 10
Where: At school, drop boxes in our community, or online (see "how" below for more)
Why: Donate gift cards (e.g., Fred Meyer, Target, etc.) to help provide winter gear, groceries, holiday gifts, home essentials and more to families in our community; and donate new men's L and XL socks that will be distributed by FamilyWorks.
How: Return one of three ways…

1. Drop boxes available 8am – 5pm everyday.
645 NW 83rd St
7530 13th Ave NW
2. Return to the front entrance of the school.
Place gift cards (in an envelope labeled "Whittier PTA – Helping Hands") in the mail slot at the front entrance of the school.
Place socks in the labeled bin near the front door.
3. Gift Cards ONLY: Donate to a volunteer's PayPal account (5th grade parent Amy Bryan, @AmyBBryan) to support the purchase of gift cards and add the message "Whittier PTA – Helping Hands". Donations will be acknowledged via email upon receipt, and a follow-up email will be sent to all donors when gift cards are purchased.