Whittier Book Fair: Nov 19 – Dec 10
Whittier Book Fair: Nov 19 – Dec 10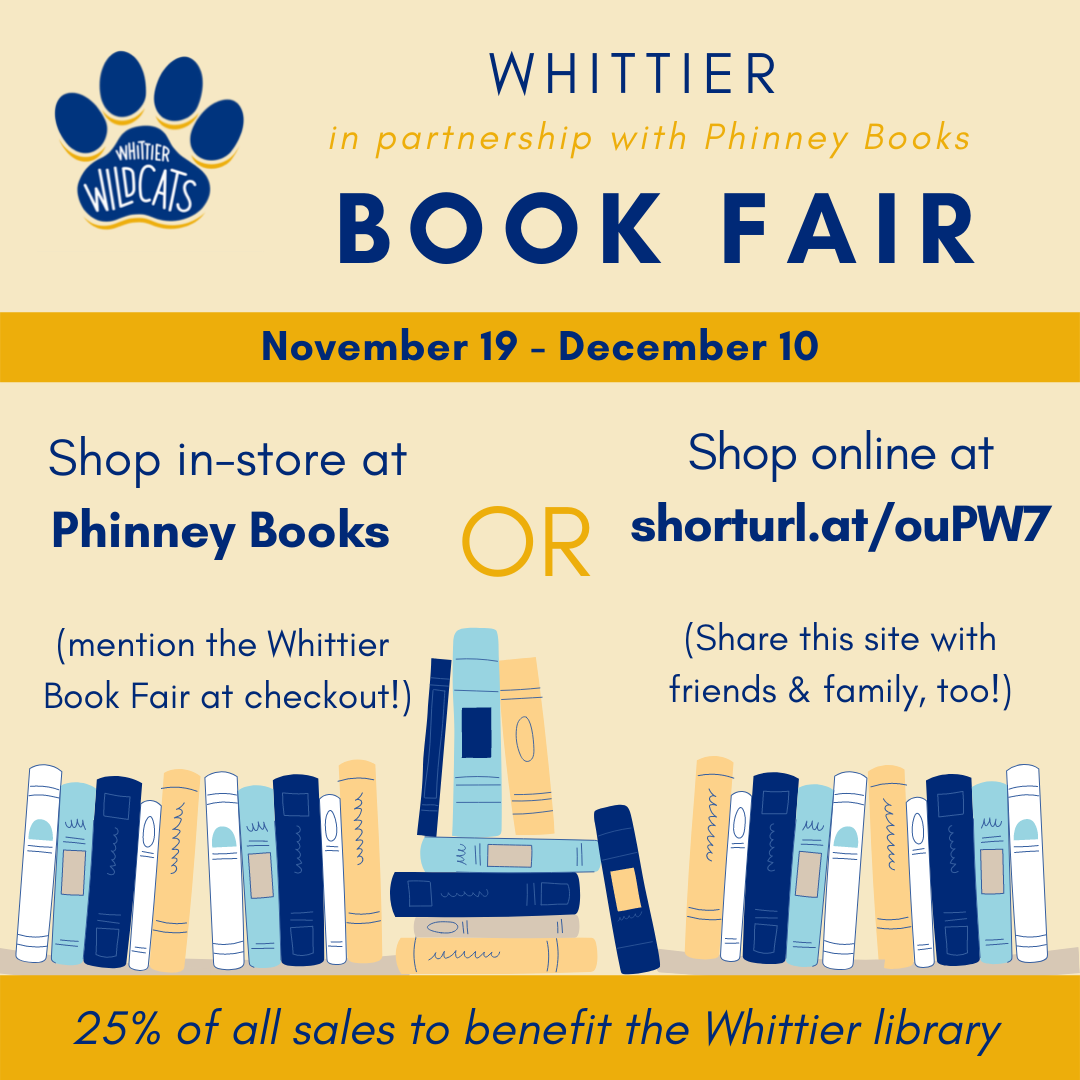 Whittier Families!

Again this year we are partnering with our local bookstore, Phinney Books, for the Whittier Bookfair! The virtual and in-store fair will run from November 19 to December 10, and the Whittier library will receive a credit of 25% of all sales to spend on books for the school library.
Bookshop.org features some popular categories that you can browse, but you can also search for most books in publication by clicking on the magnifying glass at the top of the page.
If you prefer to shop in person at Phinney Books, you can let the person at the checkout counter know that you are with Whittier Elementary and we will get a percentage of the sale.
Looking for a gift idea for your classroom teacher? Phinney Books has you covered with gift cards (only available in the store, not online). Feel free to share the Bookshop.org website with your family members as everything is shipped directly to a home address.
If you have any questions, please send Ms. Newcomb (shnewcomb@seattleschools.org) an email. Thank you so much for supporting the Whittier Library!