May 16, 2023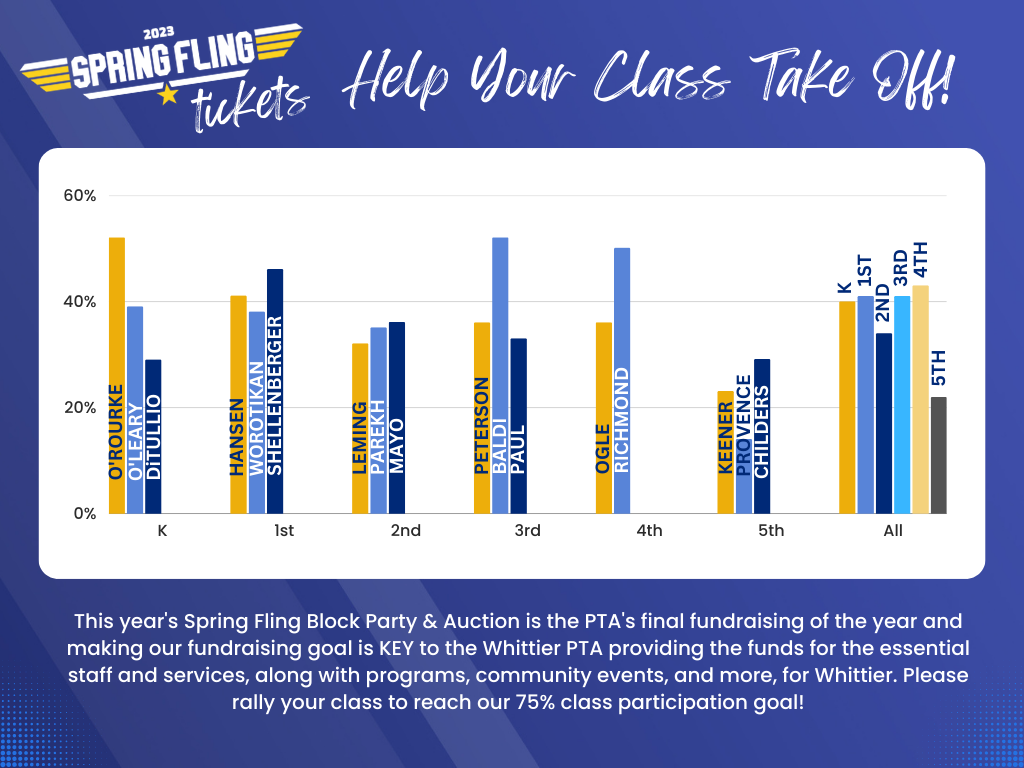 Make Your Class Your Wingman!
Has your class gotten Spring Fling tickets? It's not too late! Buy your tickets today and plan a pre-funk, after party, or designated meeting spot with your class!
It's a pretty tight race among the grades, but we can still fight for 75% participation! Come celebrate your community and support the PTA's final fundraiser of this school year this Saturday, May 20th!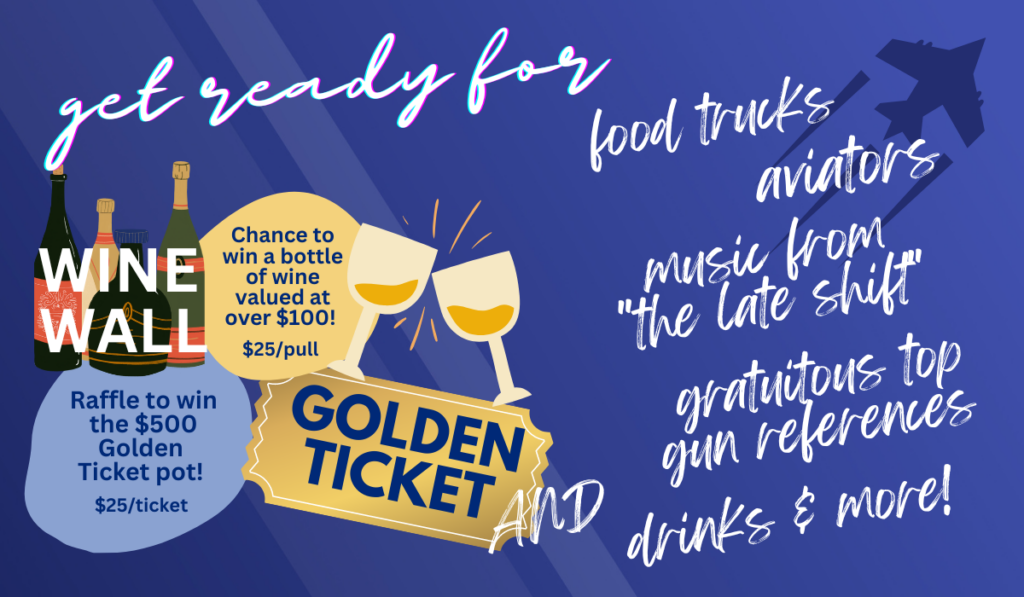 Take me to BID or lose me forever! Here's just a small preview of what's in this year's Silent Auction, available both online and in-person, starting at 5pm on Saturday, May 20th. Check out the full catalog here!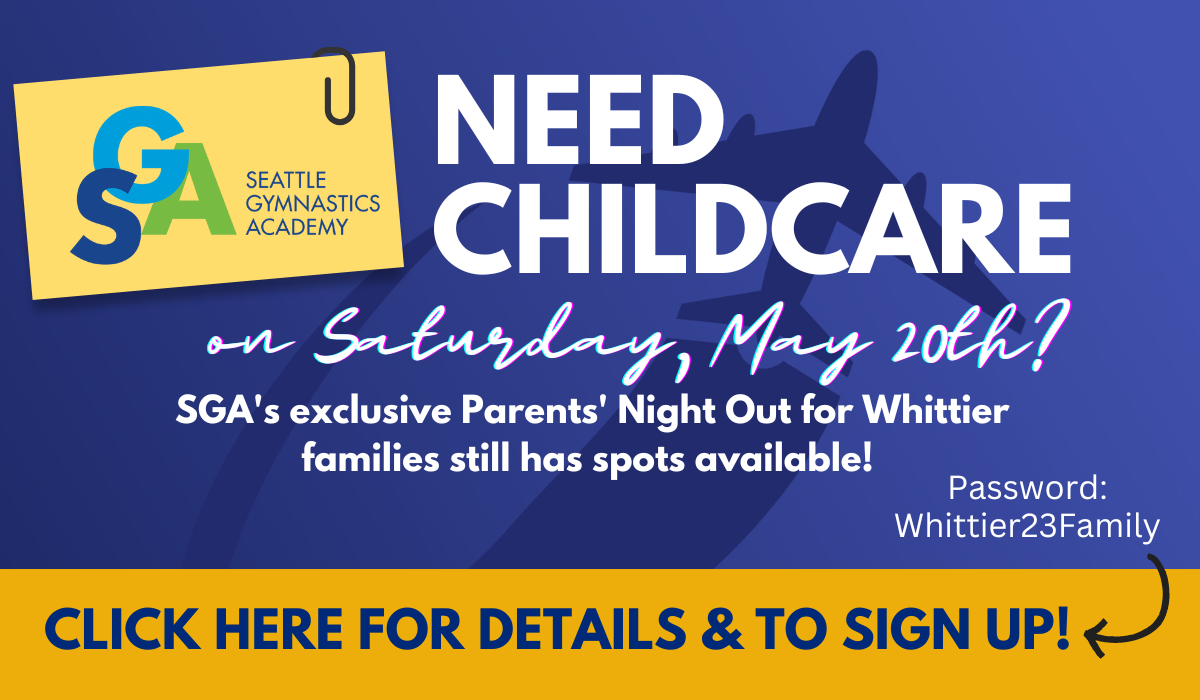 Don't Forget: We Fling Rain or Shine (but hopefully shine)
Come dressed in your best aviators and be ready to rock this outdoor Block Party Top Gun-style!
---
Thanks to PTA Hospitality and our Wildcat Community for an Amazing Staff Appreciation Week!
We flew high with our Staff Appreciation celebration! A big thank you to Kathleen Donahoe and Emily Grosse, and the rest of the Whittier PTA Hospitality team for coordinating a week of amazing events to match the awesomeness of our Wildcat staff. Go Wildcats!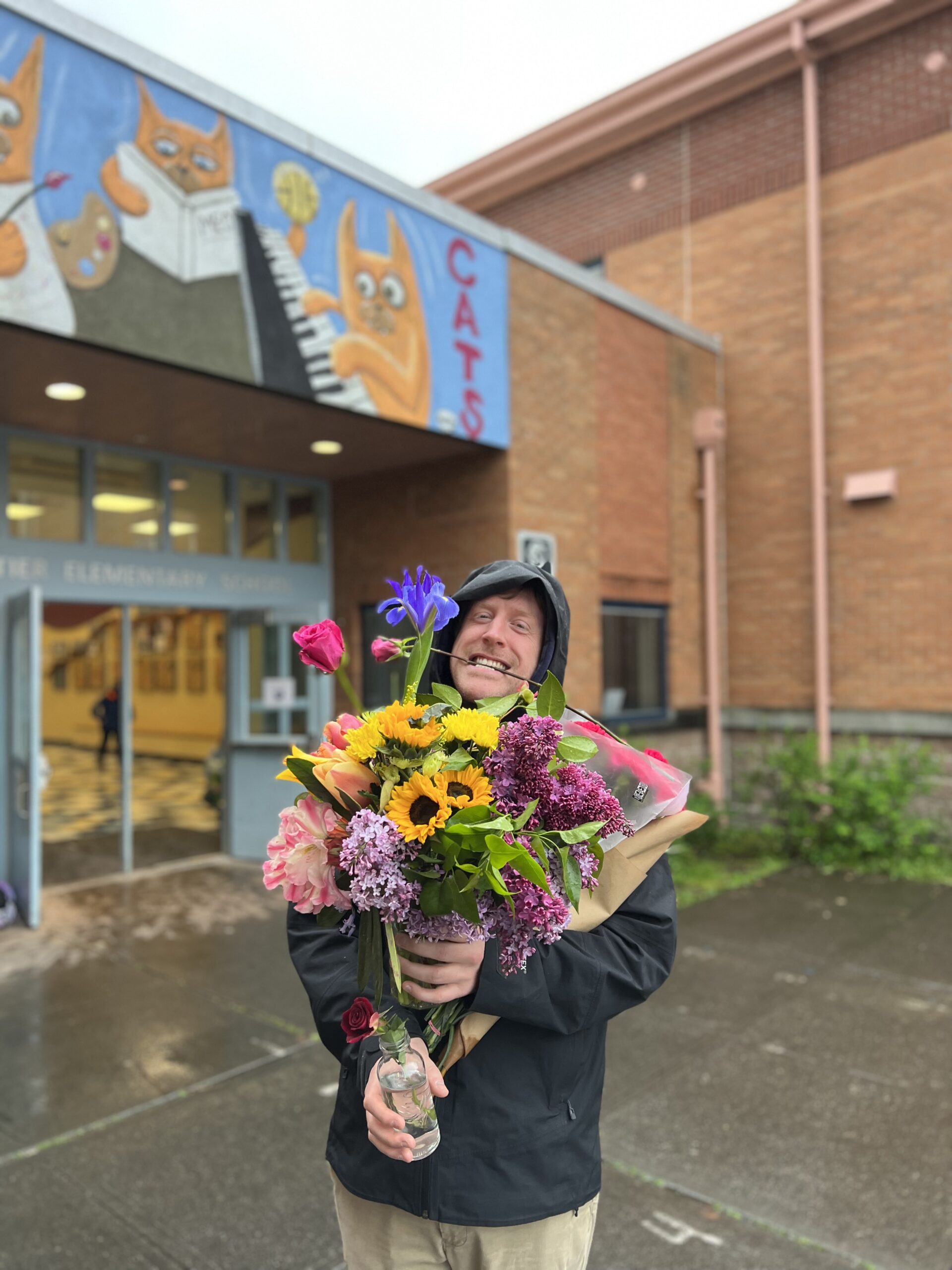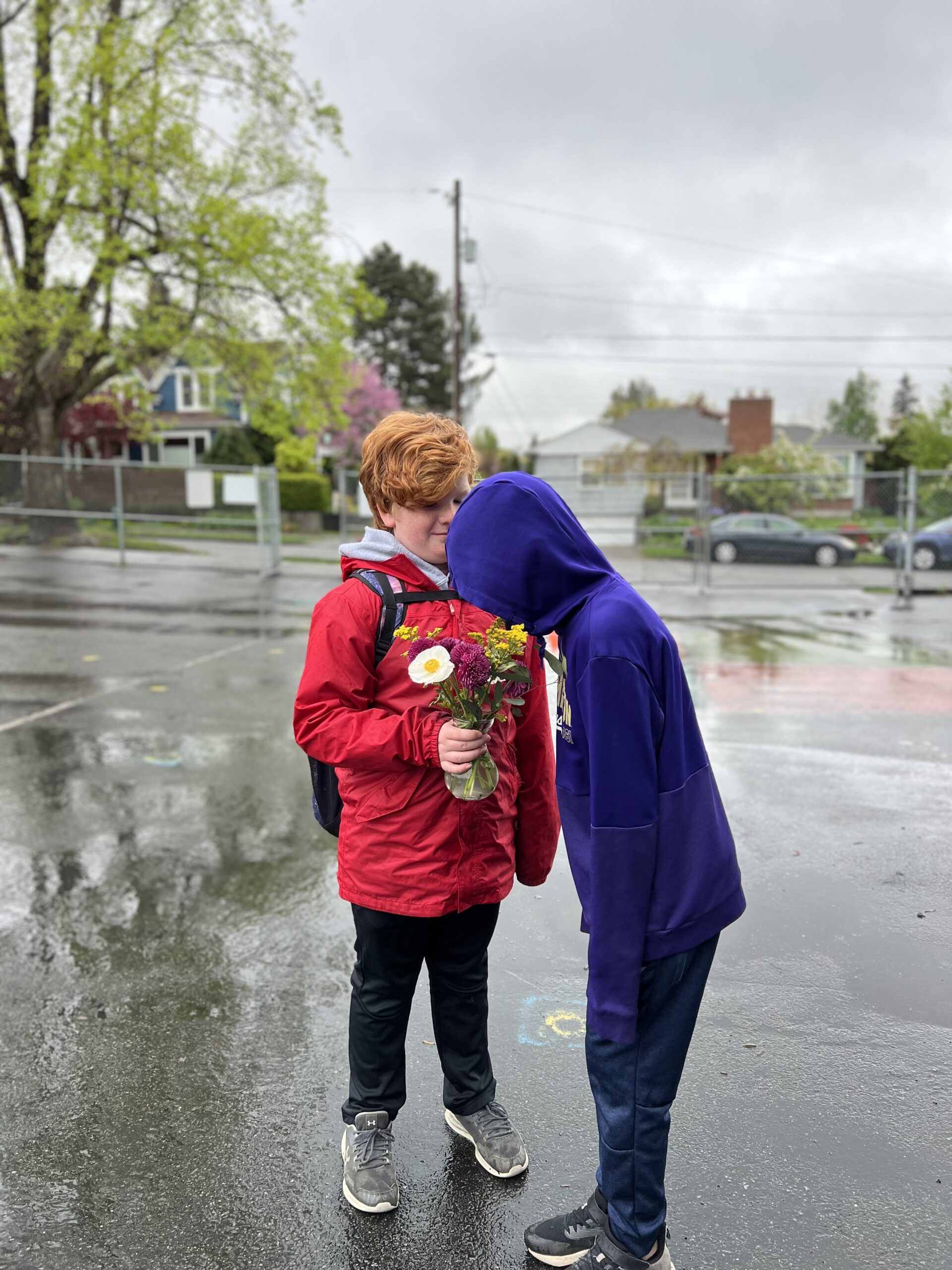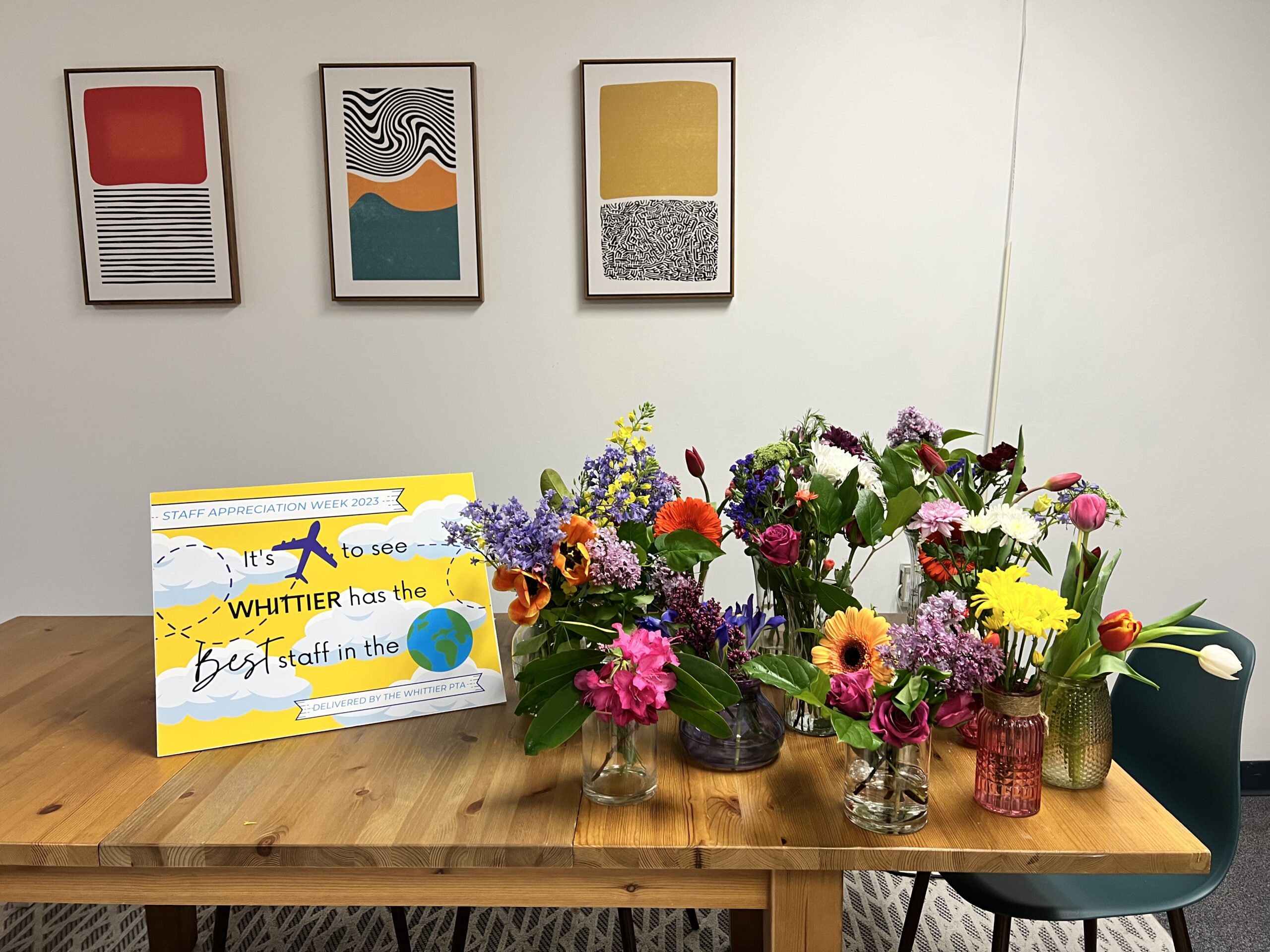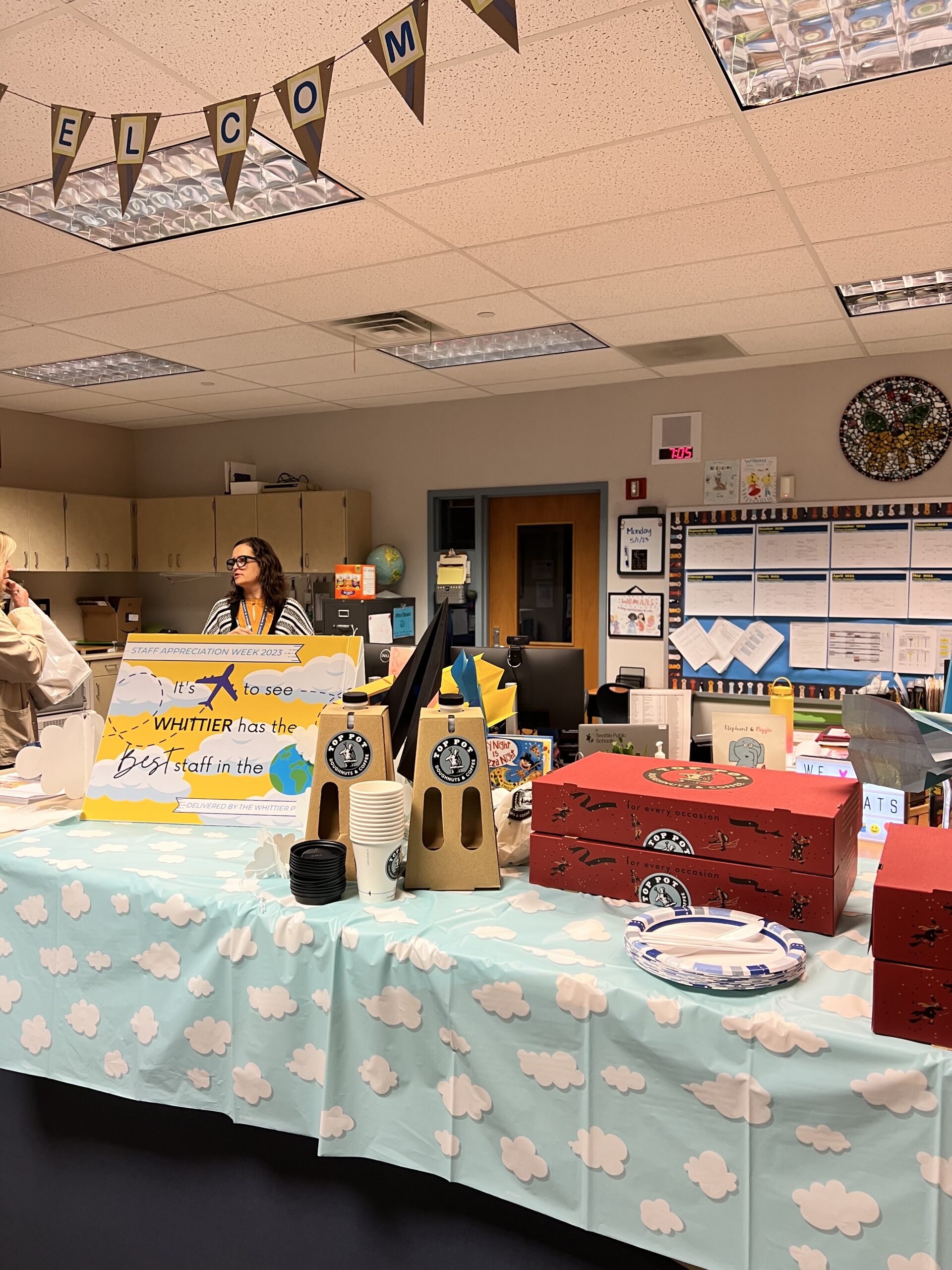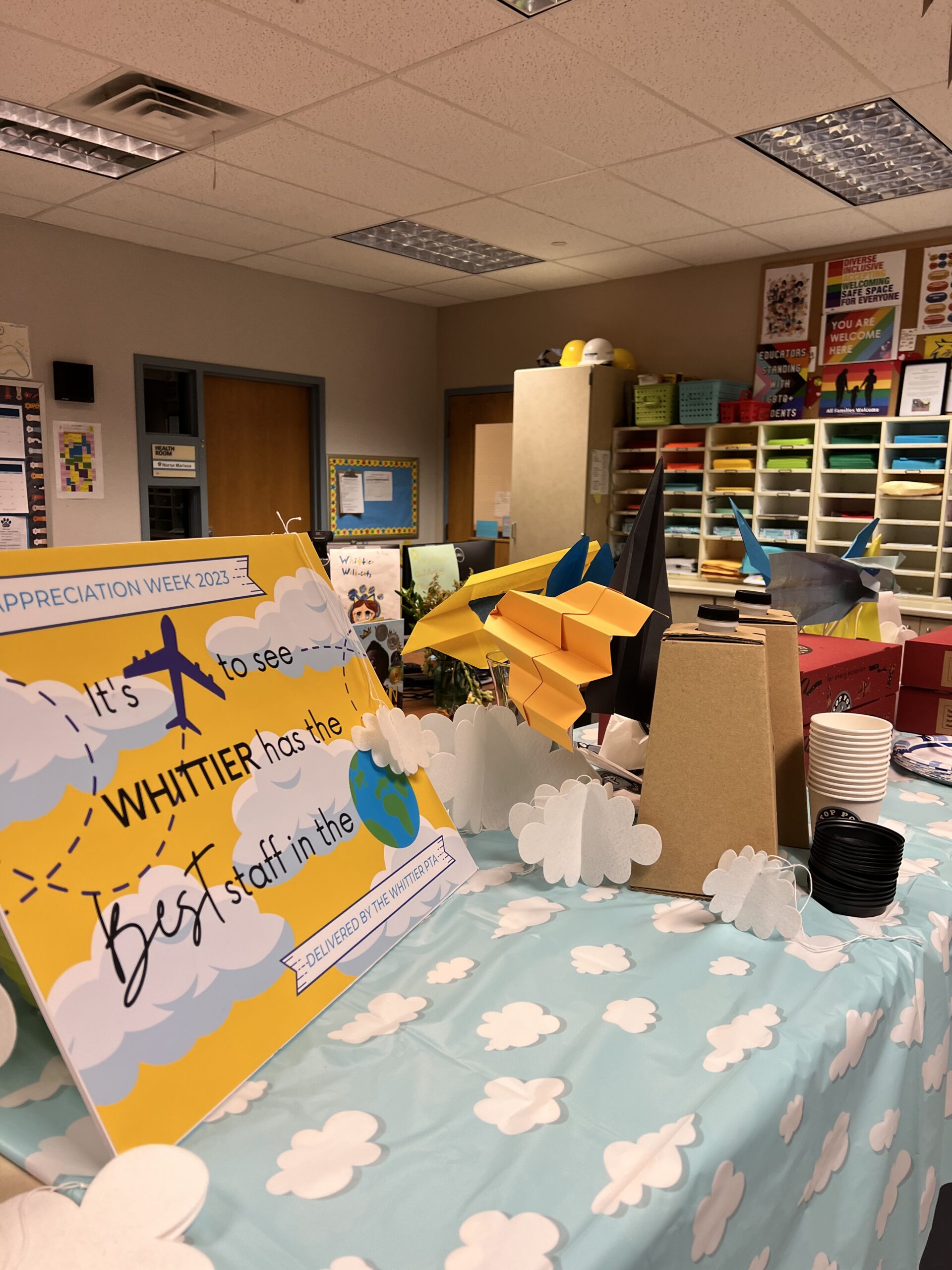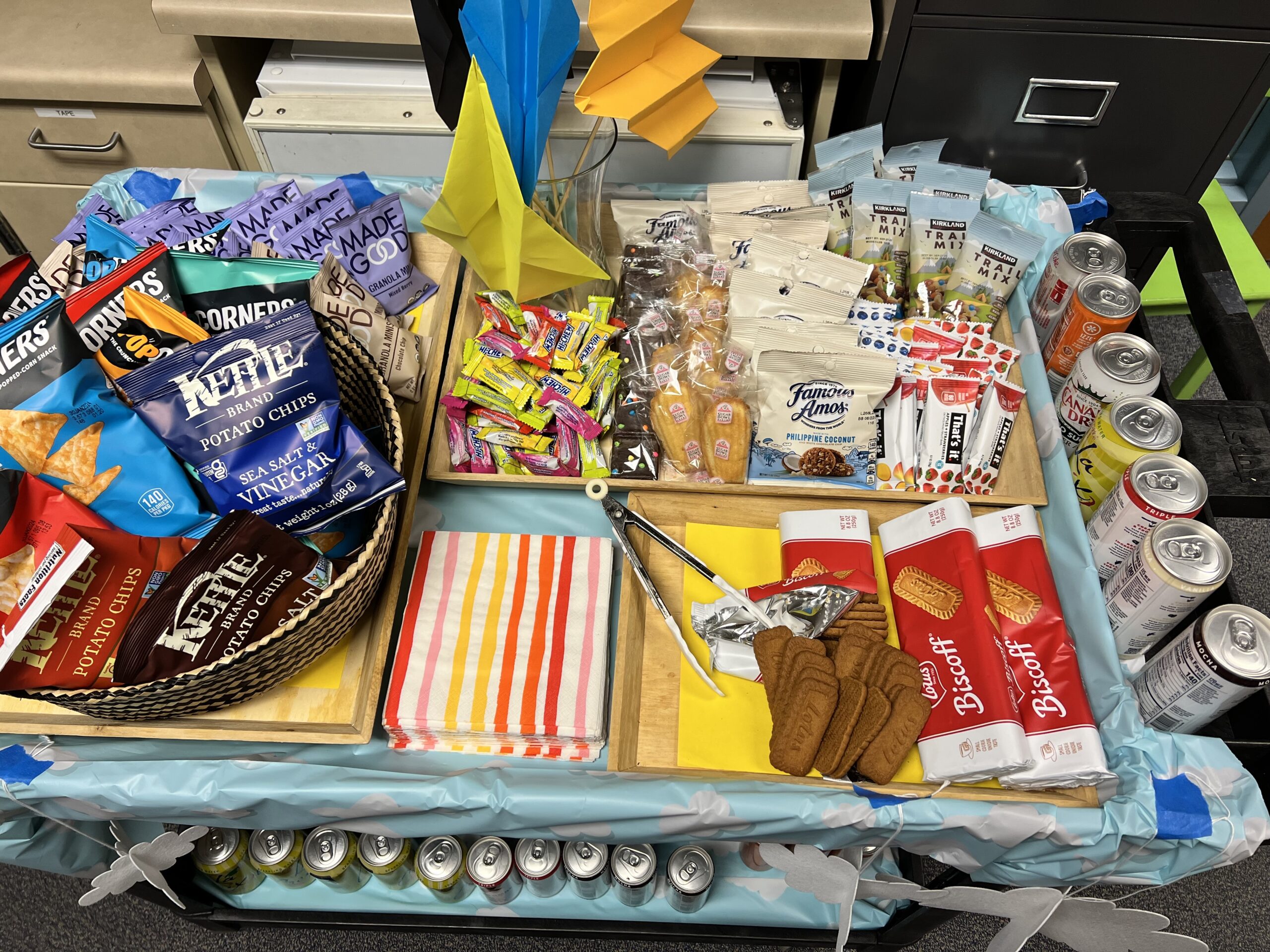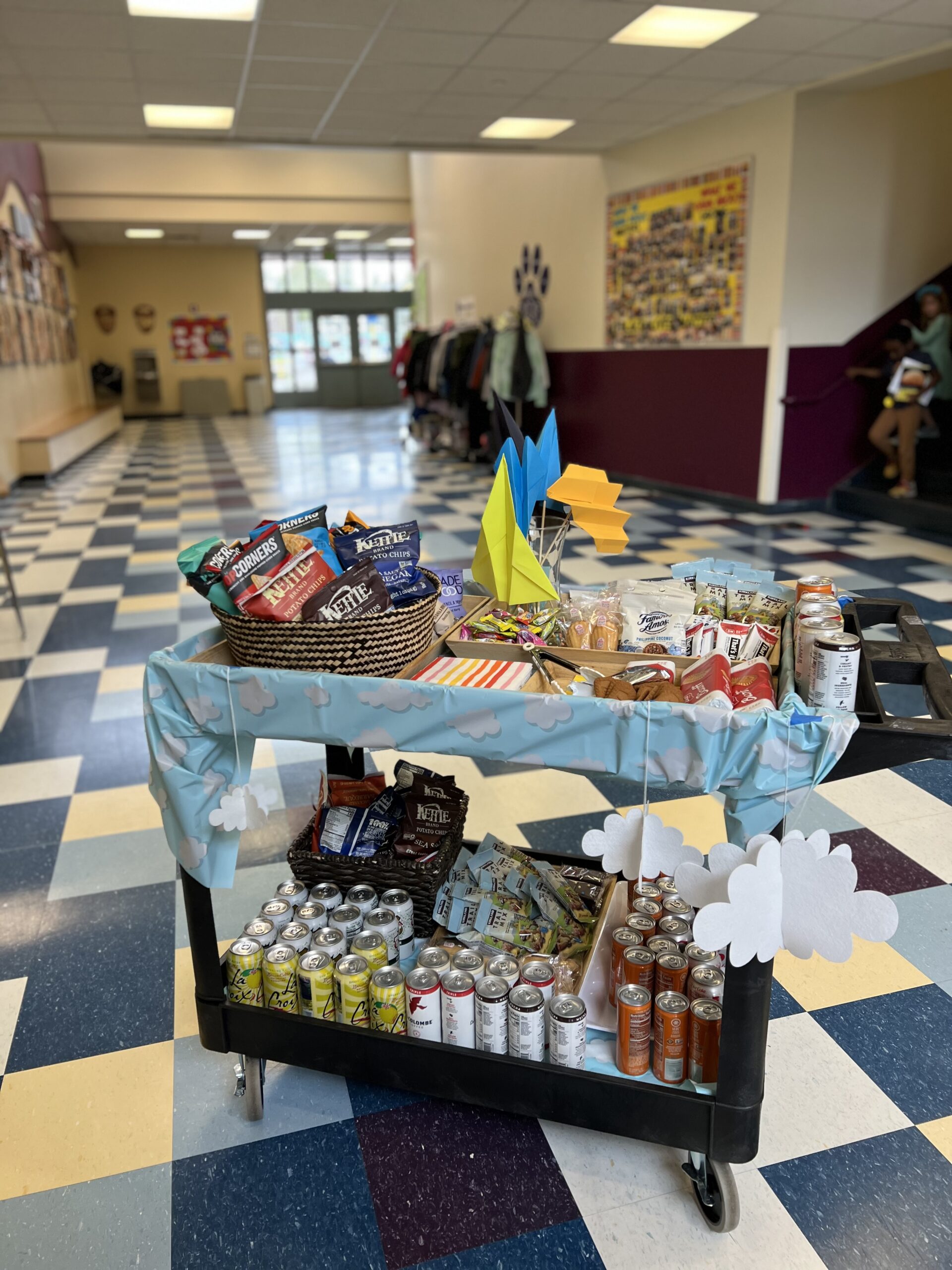 ---
What is Drag Queen Story Time?
Drag queen story time is just what it sounds like—drag queens reading stories to children. A drag queen generally reads 3-4 children's books and may sing songs or lead kids in a craft activity. Through a fun and fabulous literary experience drag queen story time celebrates learning and play, encouraging kids to celebrate gender diversity and all kinds of difference, while building confidence in expressing themselves.
People of all ages should be free to express themselves however they want, free from the constraints of prescribed gender roles. In other words, there's no such thing as "girl clothes" and "boy clothes," or "girl toys" and "boy toys." Drag queen story times teach children that there are many ways to express themselves and their gender, and they are all OK! Drag is an art form that is rooted in diverse LGBTQ communities, which support equality, justice, and respect for all people. Given that LGBTQ people are present in every community, it's important that children are exposed to these aspects of our shared history and culture, in age appropriate ways.
Why is Drag Queen story time necessary?
Drag queen story times help children develop empathy, learn about gender diversity and difference, and tap into their own creativity. These story times can also be life-changing and ultimately life-saving for LGBTQ kids and teens, kids with LGBTQ parents or family members, and anyone who feels different because of their identity or interests or who may not otherwise see themselves reflected in the broader culture. Come experience a fun, inclusive, creative, and unique story time with us!!
Drag Queen Story Time with Aleksa Manila!
Come join us for a special story time on Thursday June 22nd at 6pm at Whittier. Popular Seattle drag queen, Aleksa Manila will be stopping by Whittier to spend an evening with us to read stories and have some fun! Drag Queen story time is all about love, acceptance, inclusion and gives kids glamorous, positive, and unabashedly queer role models! Come join in the fun!
---
Reminder: Check out our Calendar page (or Sync Your Calendar on Konstella) for all of the end-of-the-year event details!
---
Send Your Student Directory Submissions!
Whittier PTA is developing a Family Directory for students and families to use this summer. The Family Directory is an OPT-IN paper directory providing family contact information. It is intended to foster communication within the Whittier community (e.g., arranging playdates, childcare swaps, family get-togethers, birthday party invitations, etc.). The directory can only be compiled with the information YOU PROVIDE. The PTA cannot access the contact information you've provided to the school.
If you would like your contact information included in the directory, please see below:
Kindergarten Families:

Complete this Google form, https://bit.ly/whittier-directory-2023, OR
Complete the 2022-23 Family Directory form that will be sent home with your student in Tuesday's Kid Mail (a.k.a. your student's backpack).

Grade 1-5 Families

A draft of your student's class directory page will be sent home in Tuesday's Kid Mail (a.k.a. your student's backpack), using information shared in last year's directory. Please review and mark any updates.
New families can complete the Google form: https://bit.ly/whittier-directory-2023 Return to your student's teacher or the office by Wednesday, May 31.
Call for Student Artists! Students are invited to submit artwork for the Family Directory cover. The form was sent home in this week's KidMail and can be downloaded for at-home printing: https://bit.ly/whittier-directory-art
Directory information and artwork submissions are due by Wednesday, May 31.
Questions? Please contact elzingg@gmail.com.
---
---

---
Thank You, Wildcats!