June 13, 2023
That's A Wrap! Whittier PTA-organized After School Programs Ends for this school year!
Congratulations to Whittier PTA Program Chair, Jared Cortese, and his amazing volunteers for wrapping up an incredibly successful two sessions of After School Programs! From Lego robotics to games with Mr. Buck to the musical, Wildcats had incredible fun learning, connecting, laughing, and building community after the final bell. 125 Wildcats participated in Winter's programs and a whopping 178 Wildcats enjoyed our Spring Session.
This Fall, we heard feedback from families that restarting After School Programs was a priority. While an amazing success, this wasn't without effort; changes in SPS policy made re-establishing and coordinating Programs a challenge for our all-volunteer crew. After becoming experts in background checks, room reservations, and attendance, Jared and his volunteers hit a smooth stride as they wrapped up their last Program just yesterday. Thank you and congratulations to the Whittier PTA and especially this dedicated group of individuals:
Jennifer Foreman
Nichole Barba
Kate Scher
Rebecca Grandin
Darby McShain
Elliot Scher
Heather Andersen
Tanya Cunningham
Megan Connors
Natalie Gromoff
Cora Sumner
Megan Wilson
Sara Lukas
Duncan Hooper
Angie Lundstedt
Eddie Tannini
Kellie Pecoraro
Jessie Fine
Alex Hanselman
Mike Nett
Dana Kulp
JoAnn McKimpson
Ashley Cannon
Jess Twardzik
Kim Kocher
Laura Zingg
A special thanks as well to Principal Watters, Ms. Monica, and Ms. Rebecca for their extra time and cooperation in helping to make After School Programs functional, safe, and inclusive for our Wildcats!
Still On Deck: Here's What's Still Happening This School Year
6/13 @ 4:30pm: New Family and KinderCat Welcome (in the Library)
6/13: PTA Board and Transition Meeting
6/16: Field Day (Volunteer spots are now FULL; thank you, Wildcats!)
6/19: No School (Juneteenth)
6/20: 5th Grade Adventure Day
6/22: 5th Grade Promotion
6/22 @ 6pm: Drag Queen Story Time
6/23: Blacktop Painting (3 Volunteer Spots Left!)
6/30: Last Day of School (1-hour early dismissal)
7/18, 8/2, and 8/20: Popsicle Playdates for New Whittier Families
Psst – There are no essential events at Whittier between 6/26-30 to respect family plans coordinated prior to the school year's extension.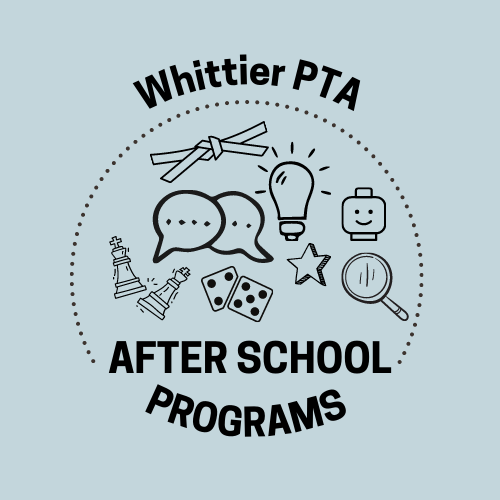 Did your Wildcat love After School Programs? Ours did, too! But for this After School offering to continue, we need YOU. The Whittier PTA is seeking a Programs Chair and volunteers for next school year. This year's current Chair is will help facilitate Fall's slate of After School Programs, at which point a new Chair is needed to continue the program for Winter and Spring sessions. We are also building a contact list of volunteers who'd be interested to support programs in other ways. Want to learn more or be added to the list? Please contact Jared at programs@whittierptaseattle.org today!
---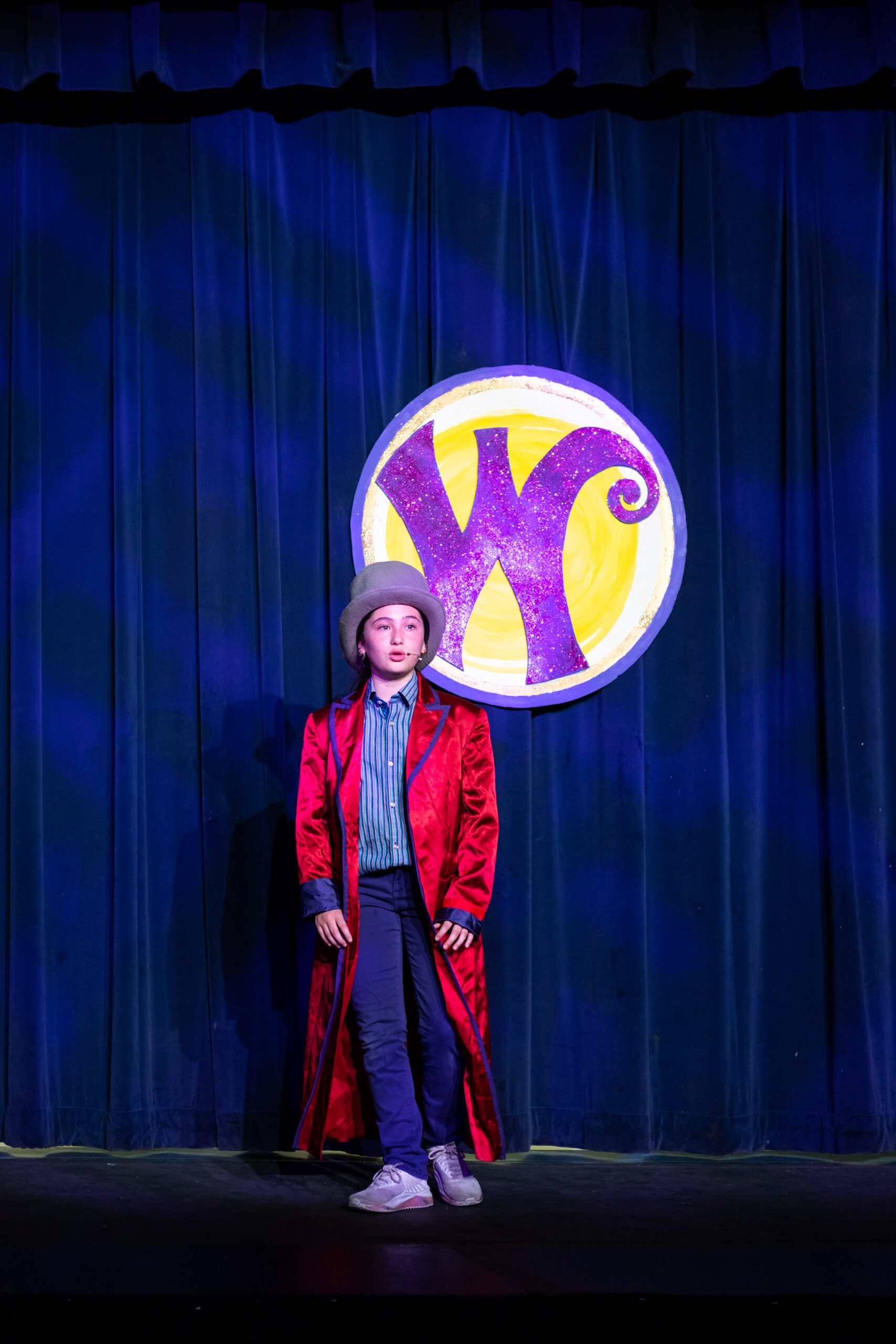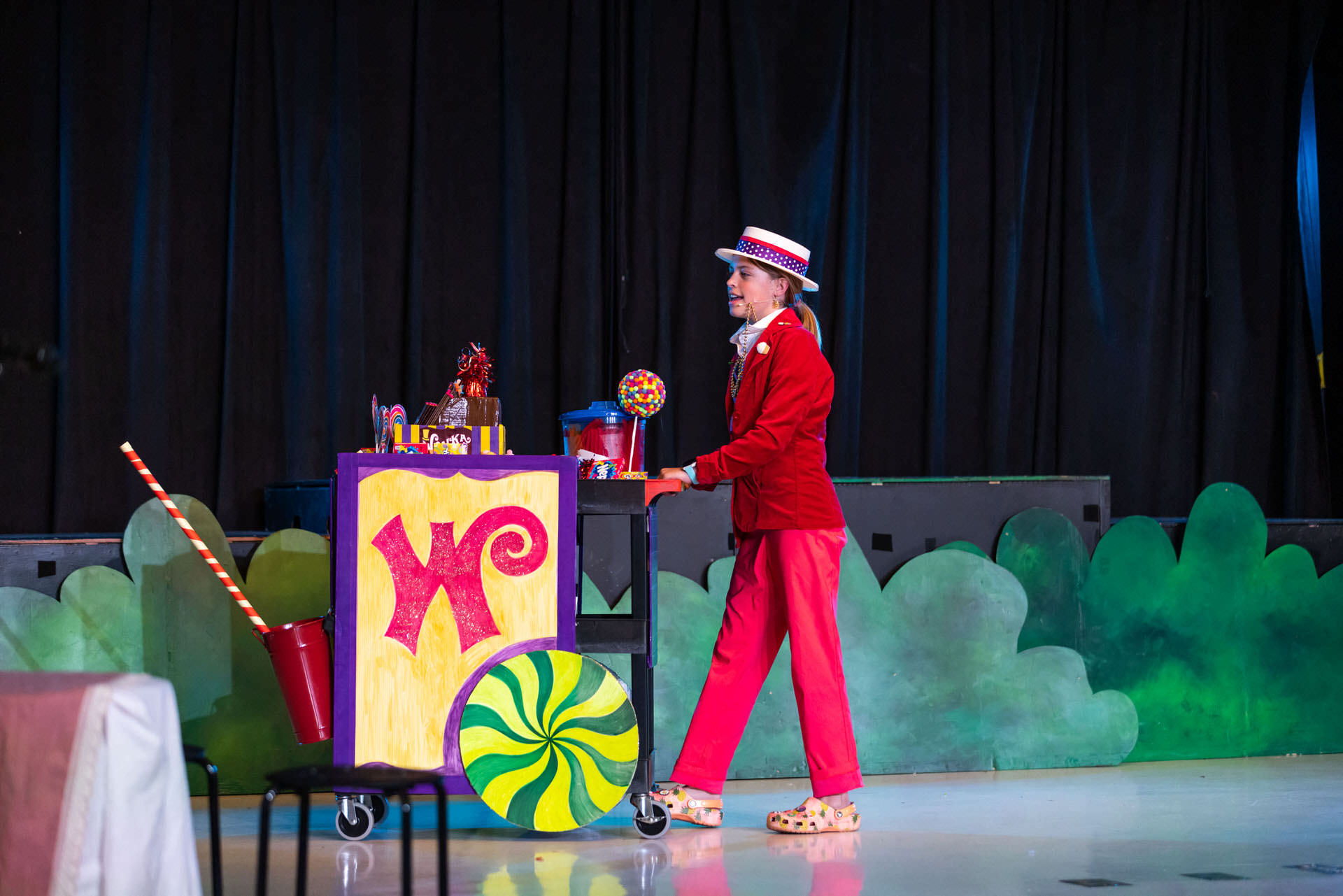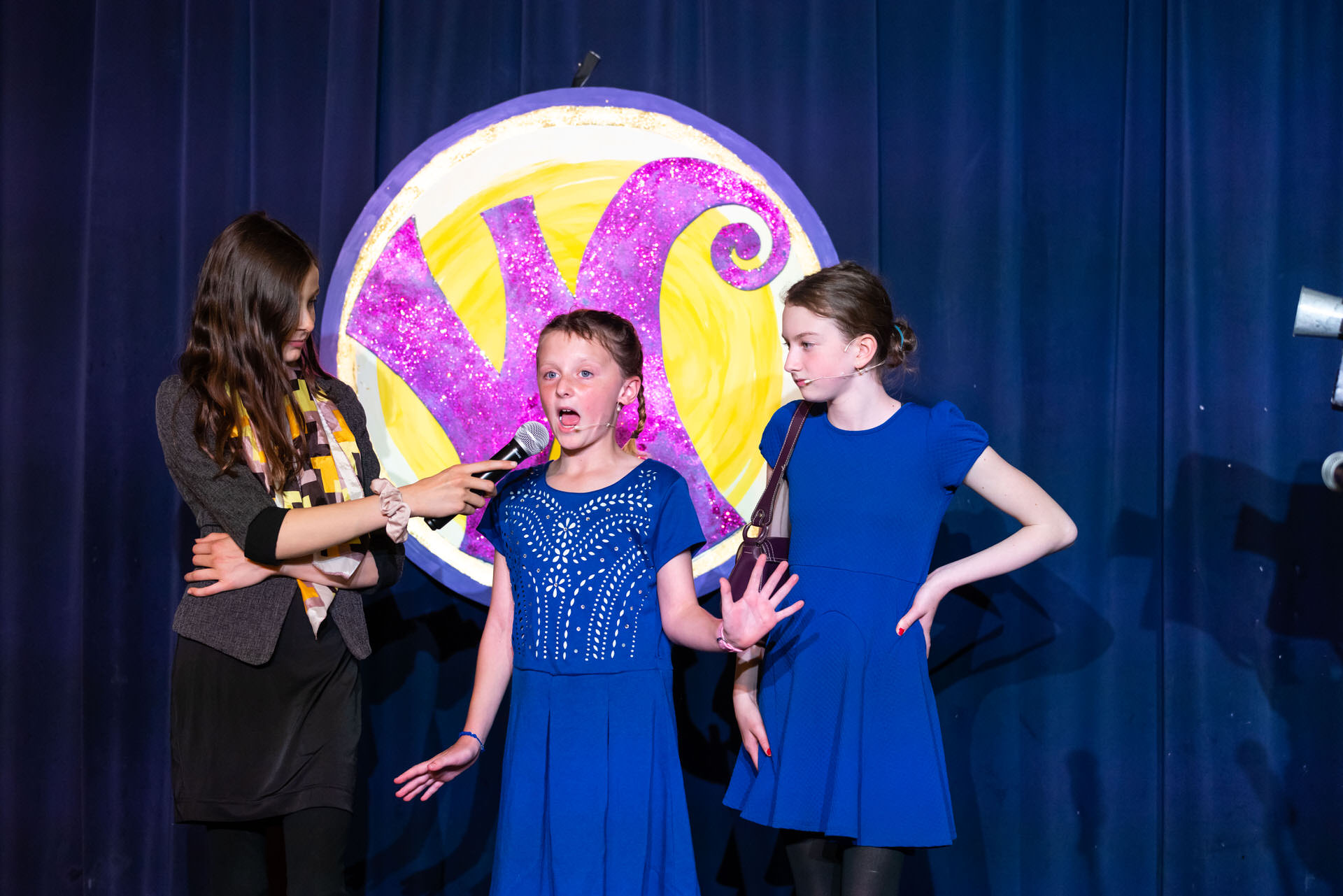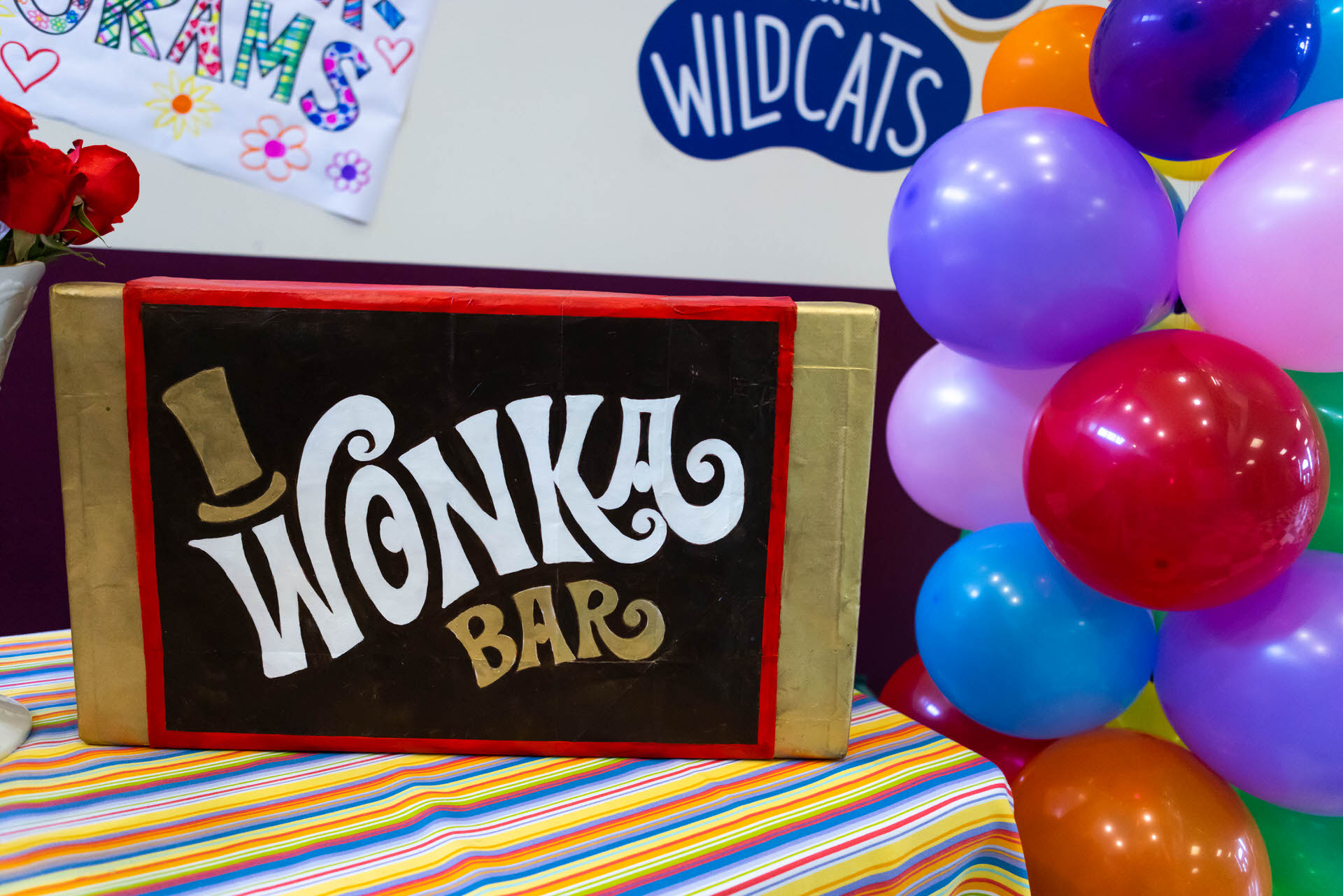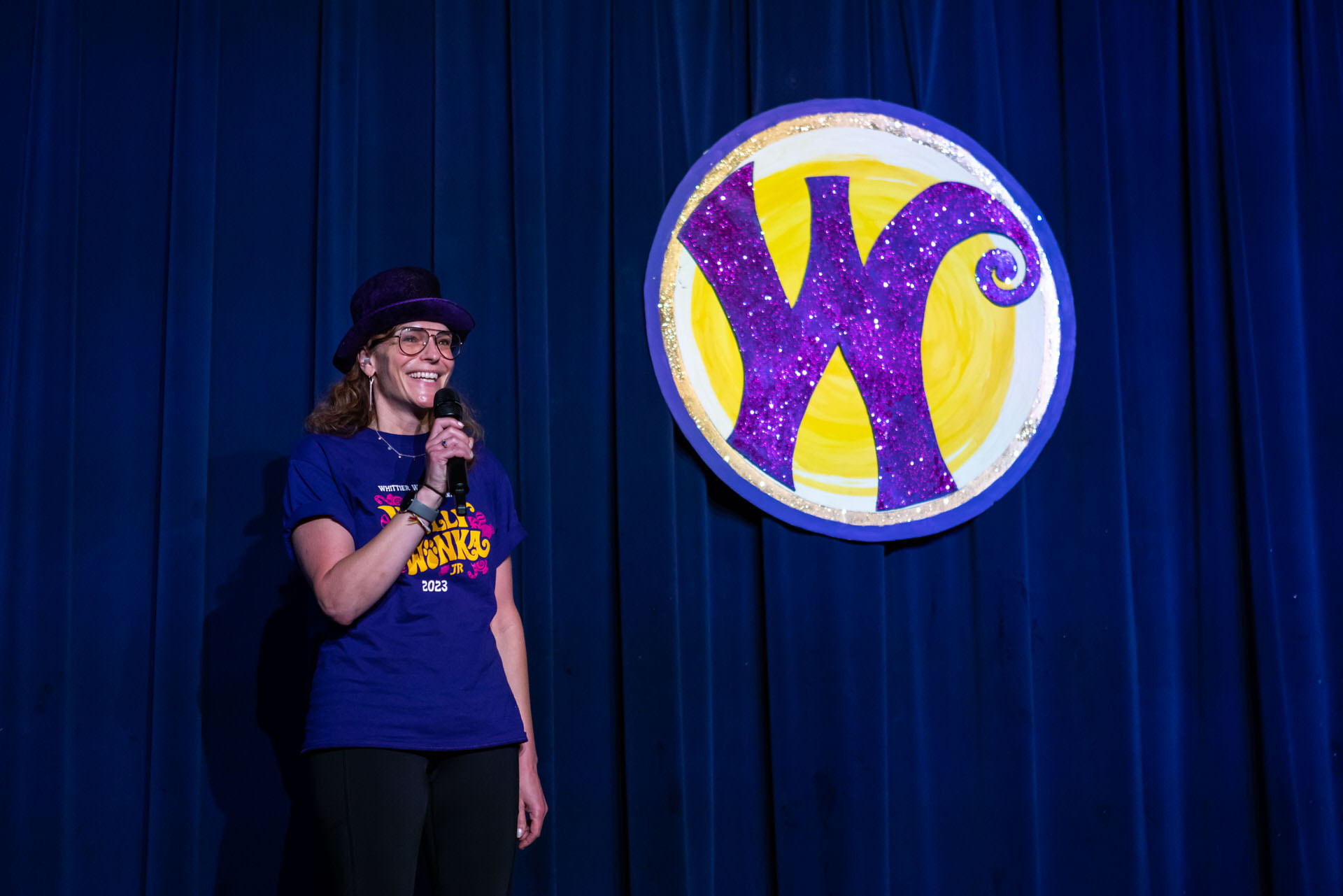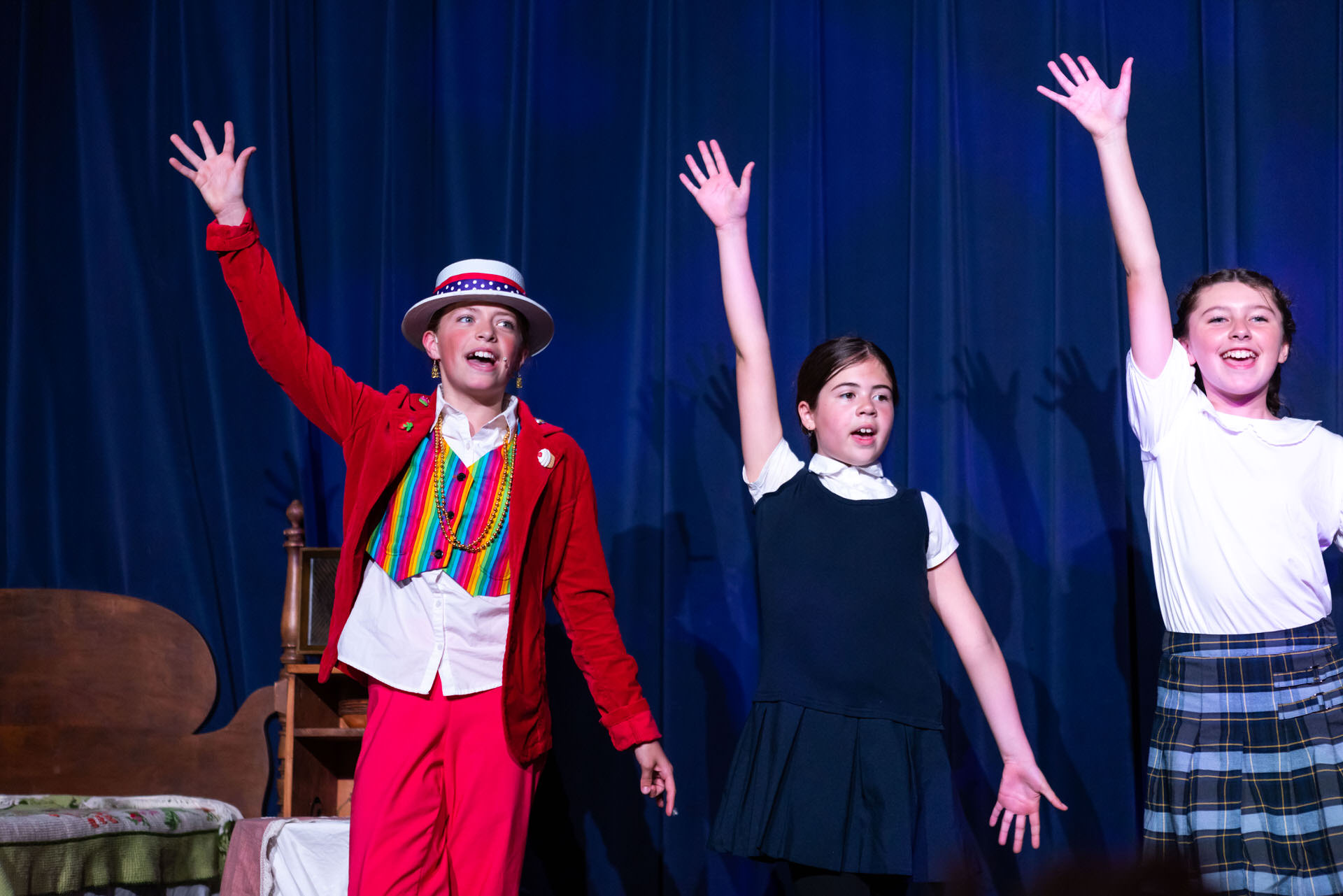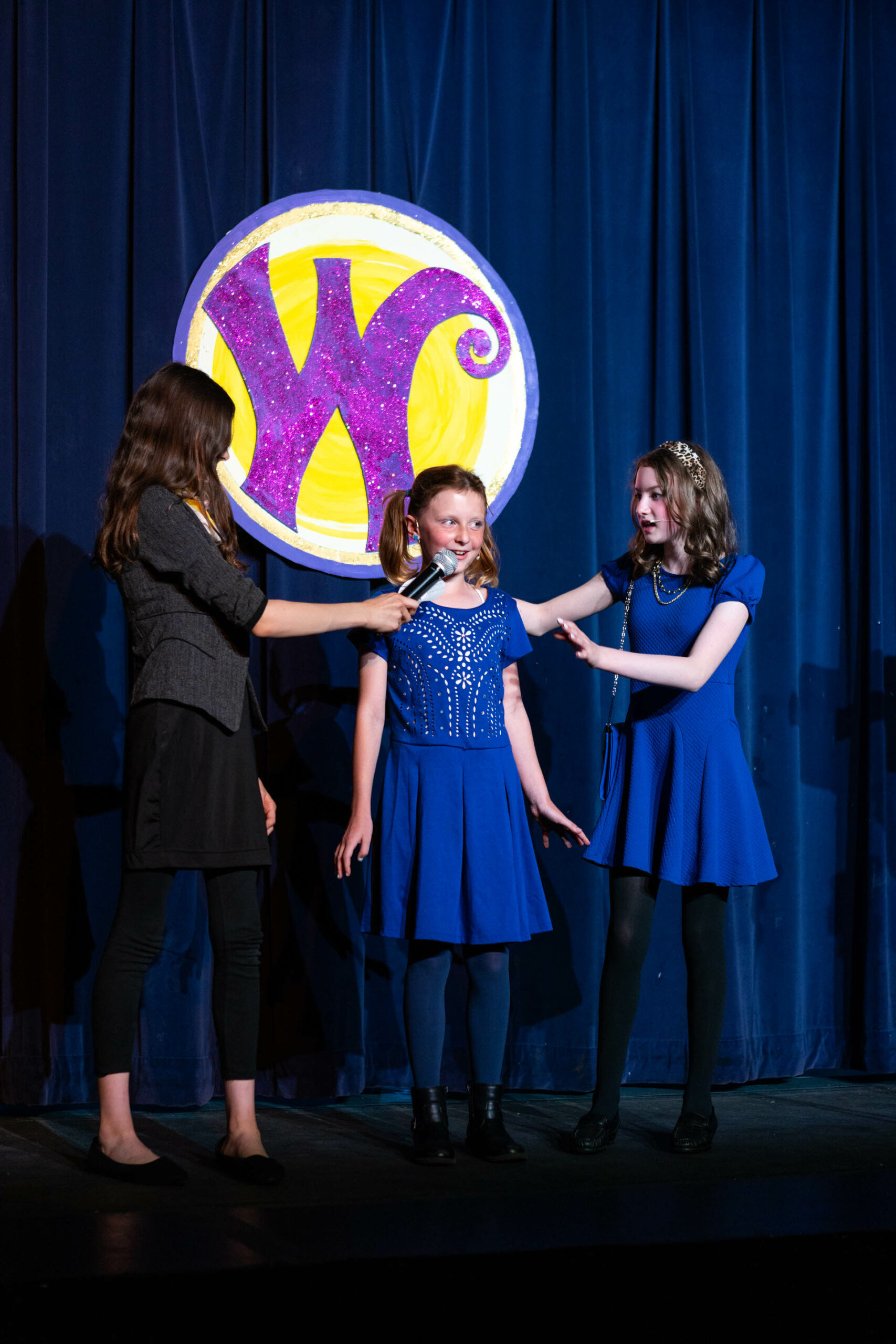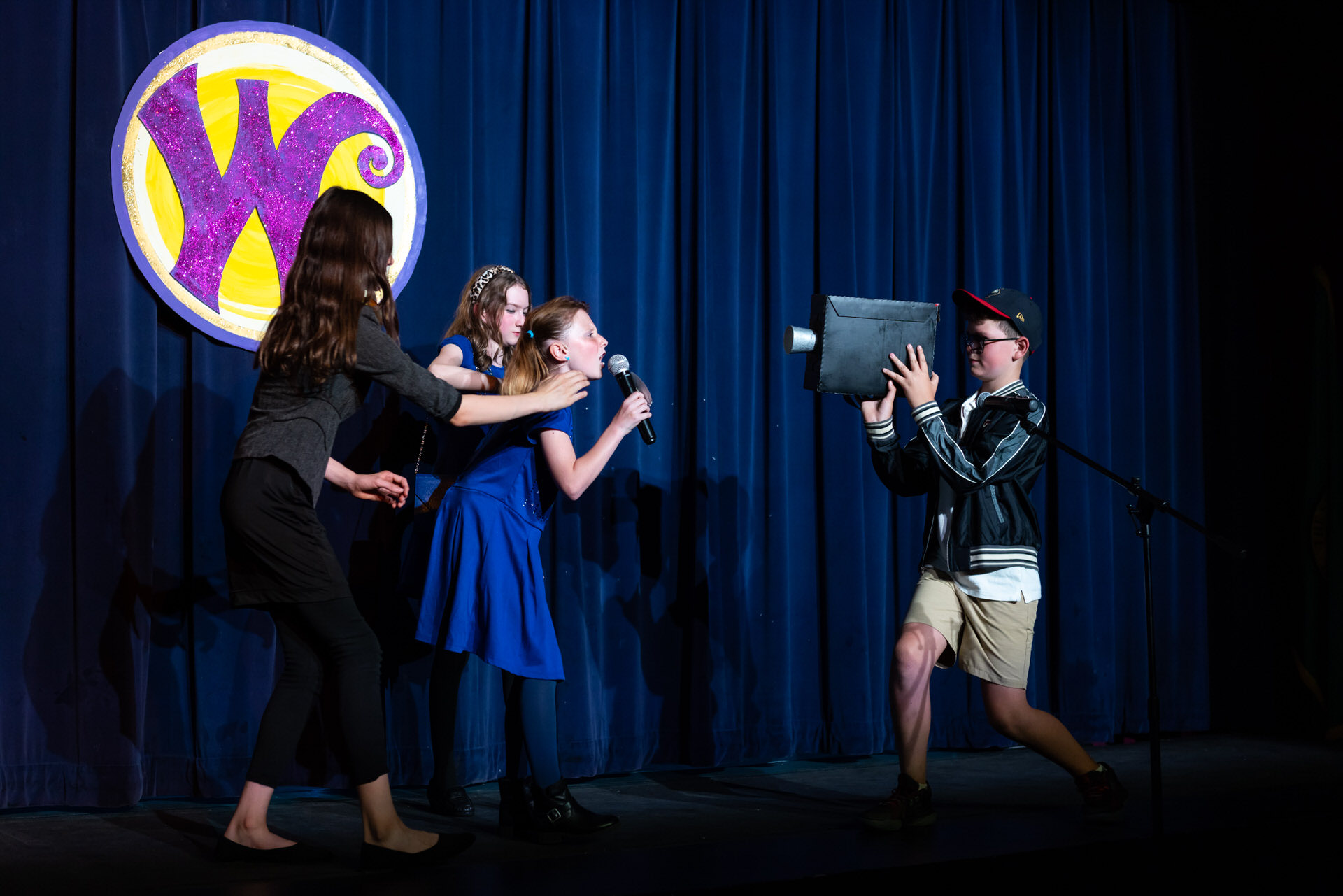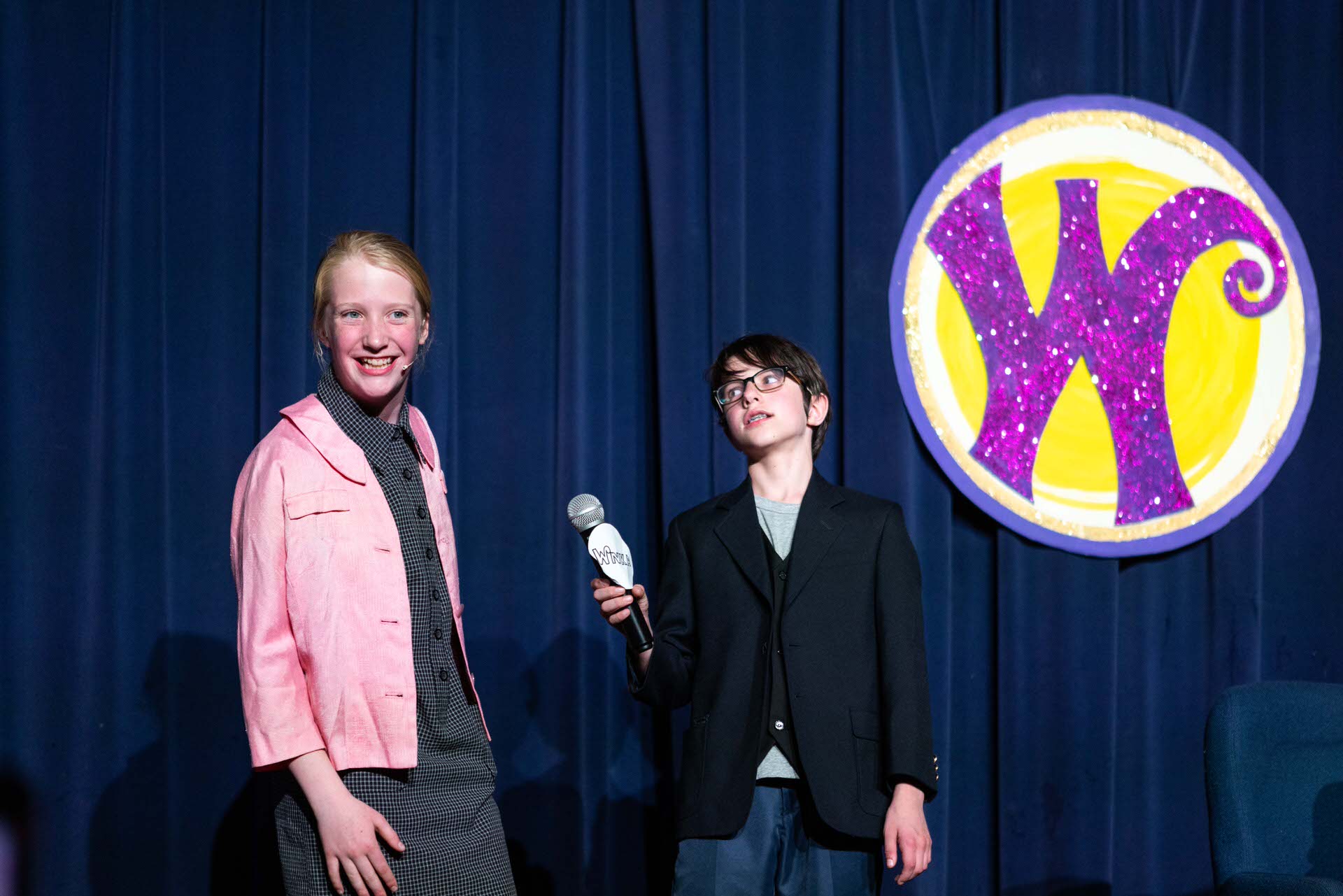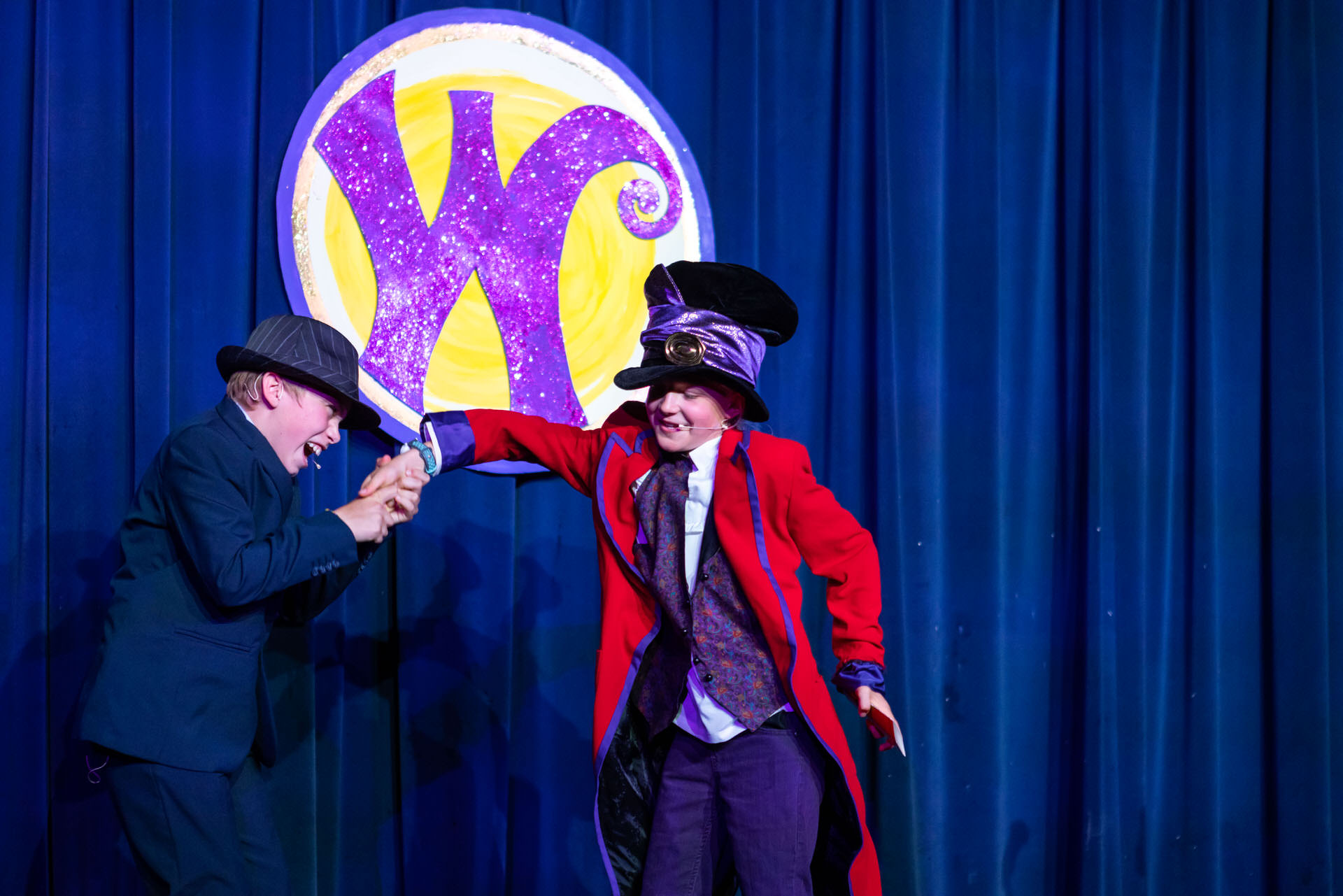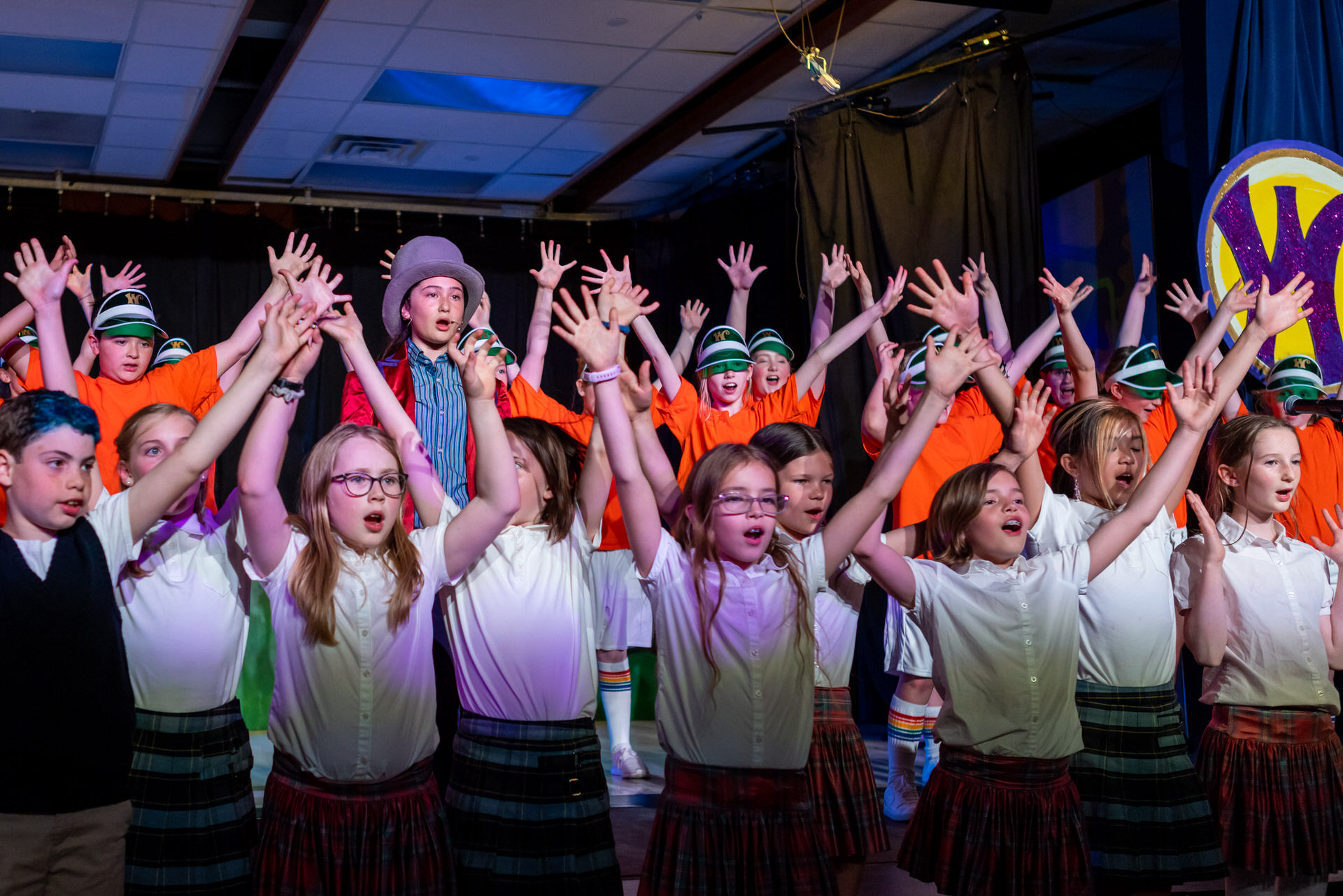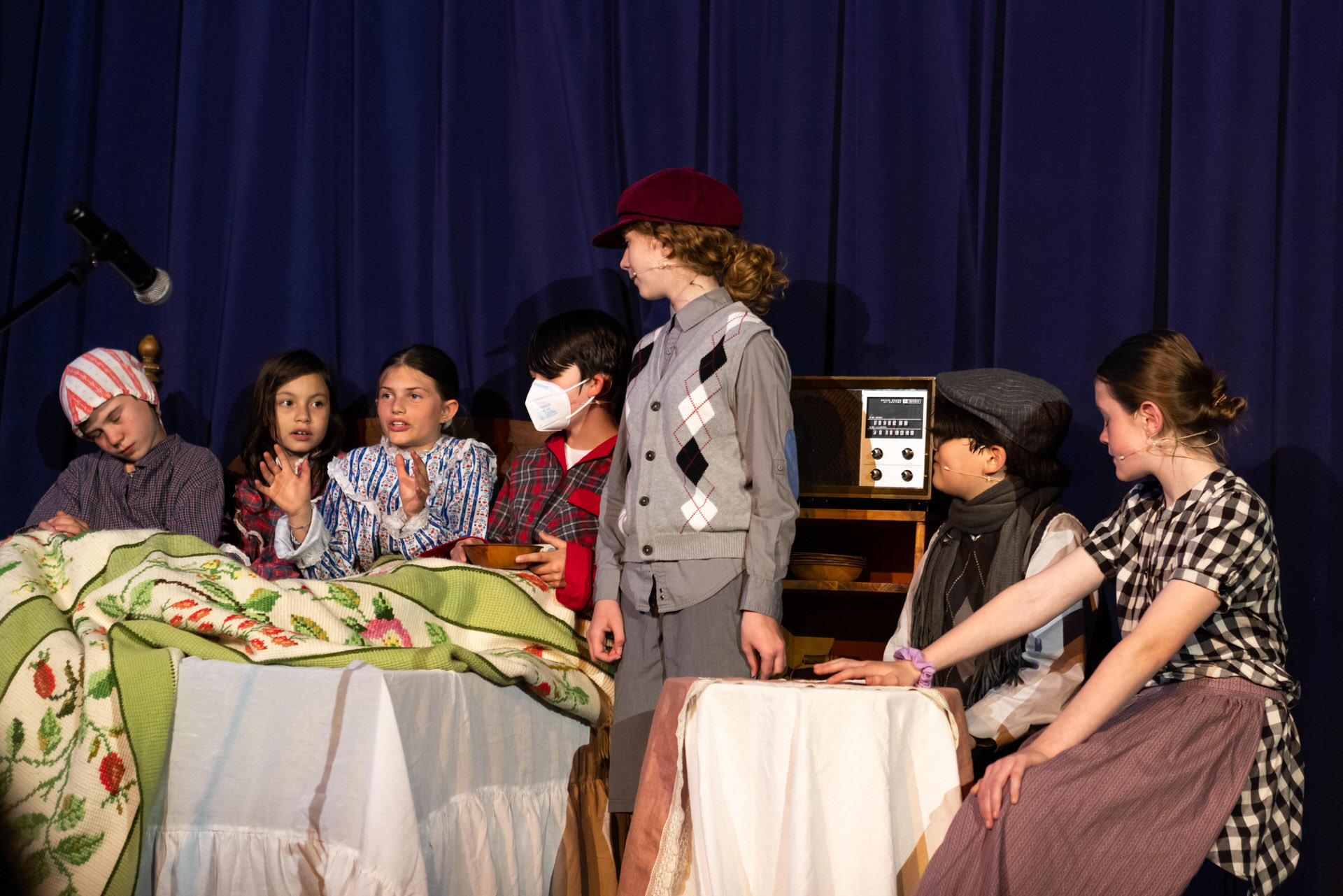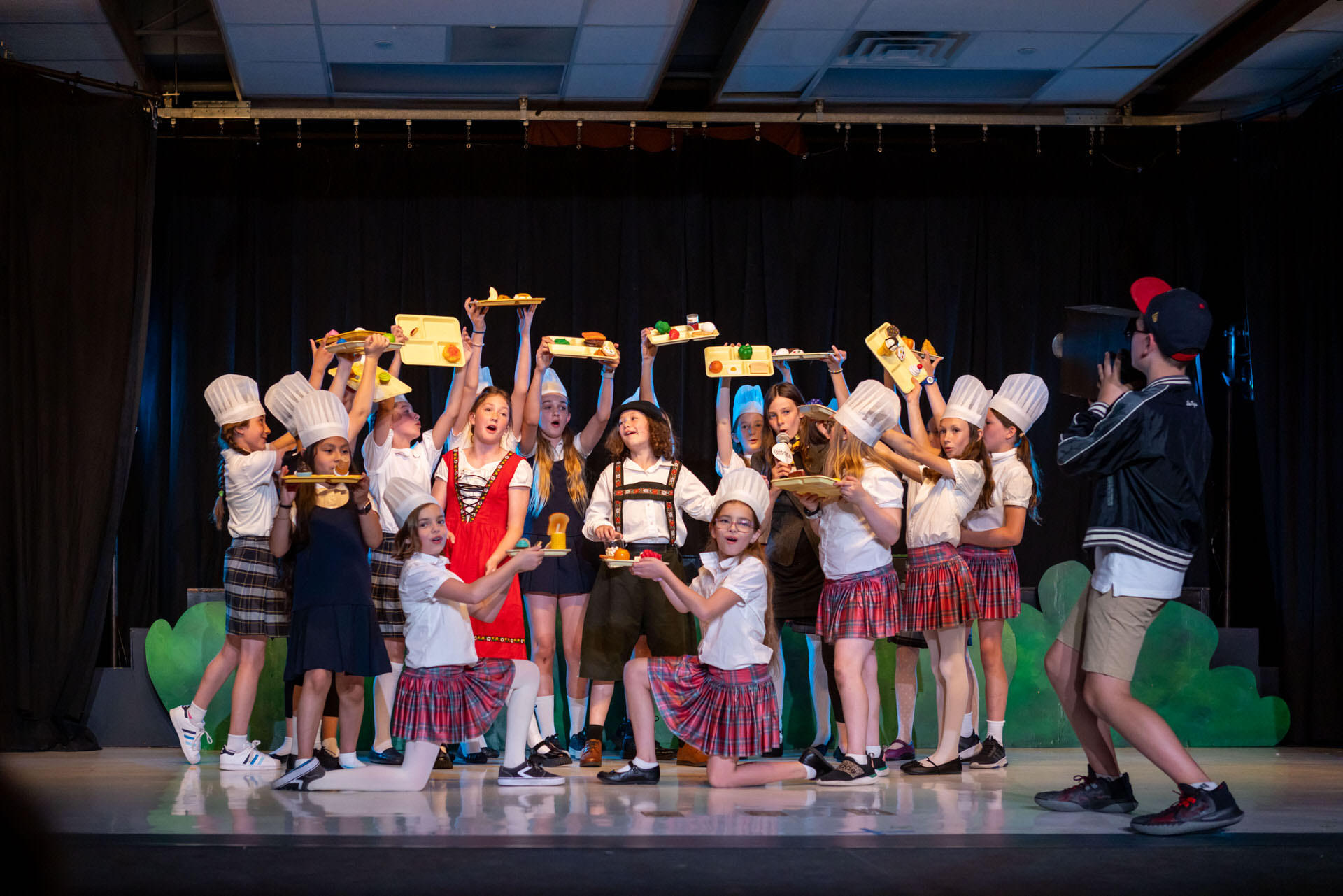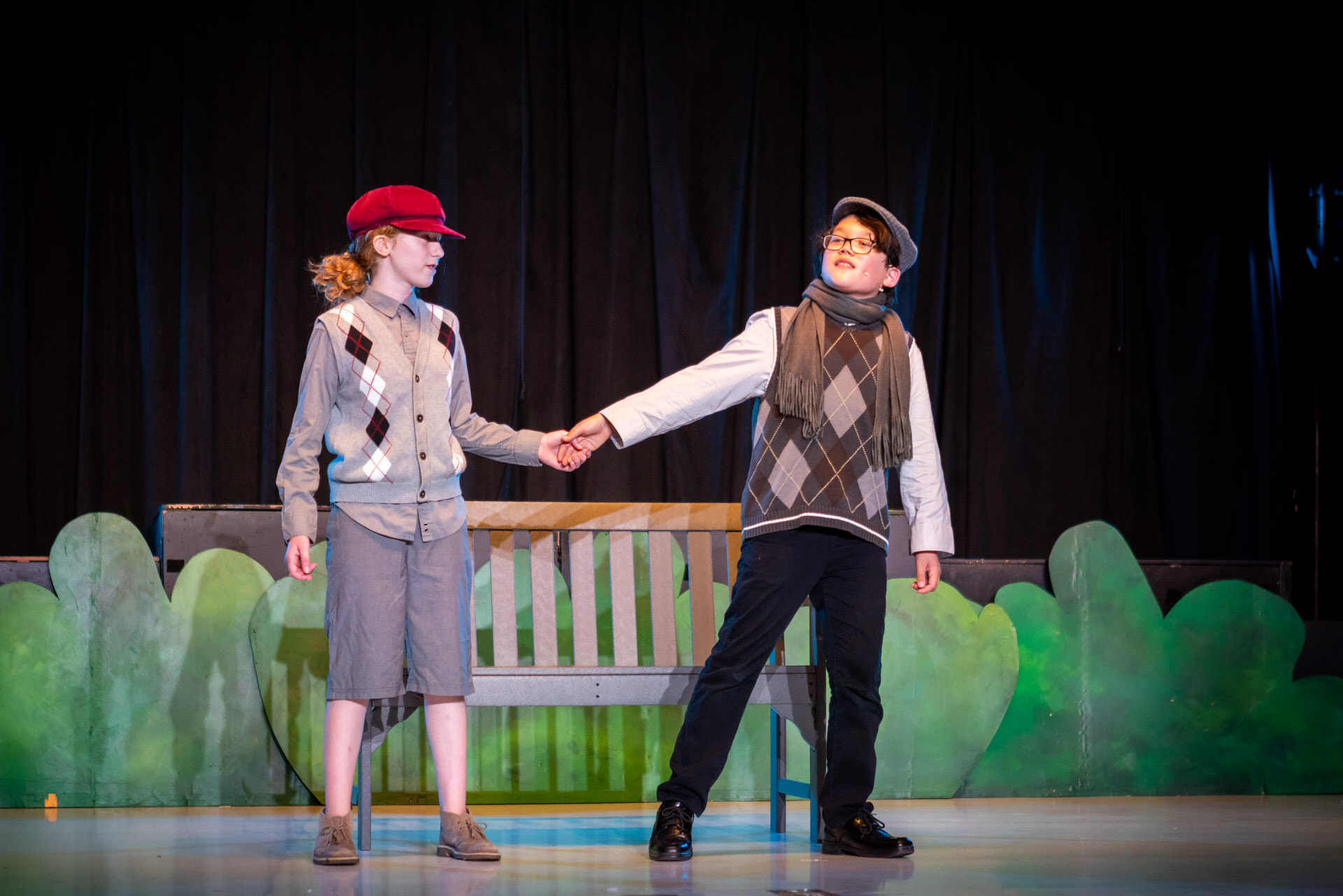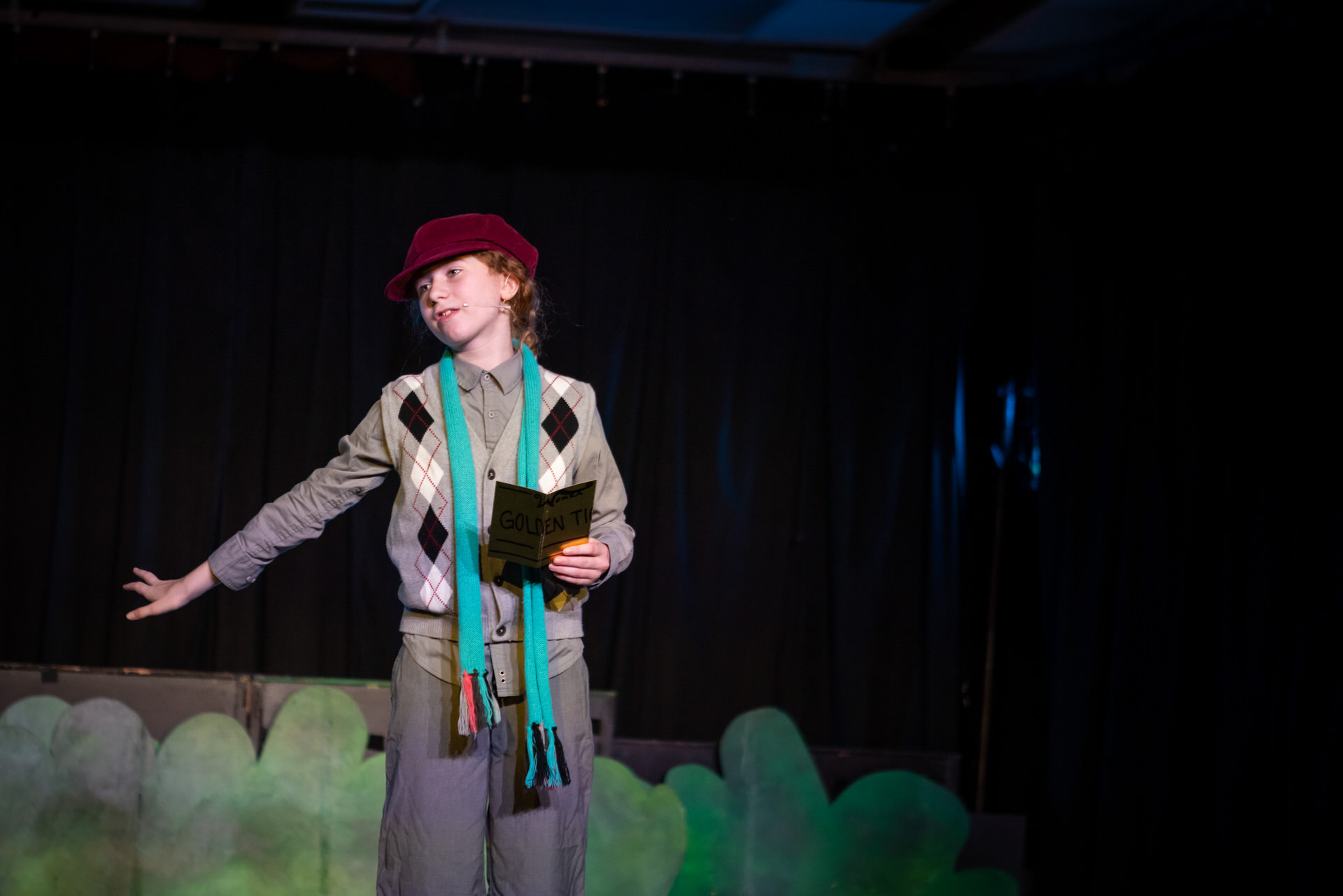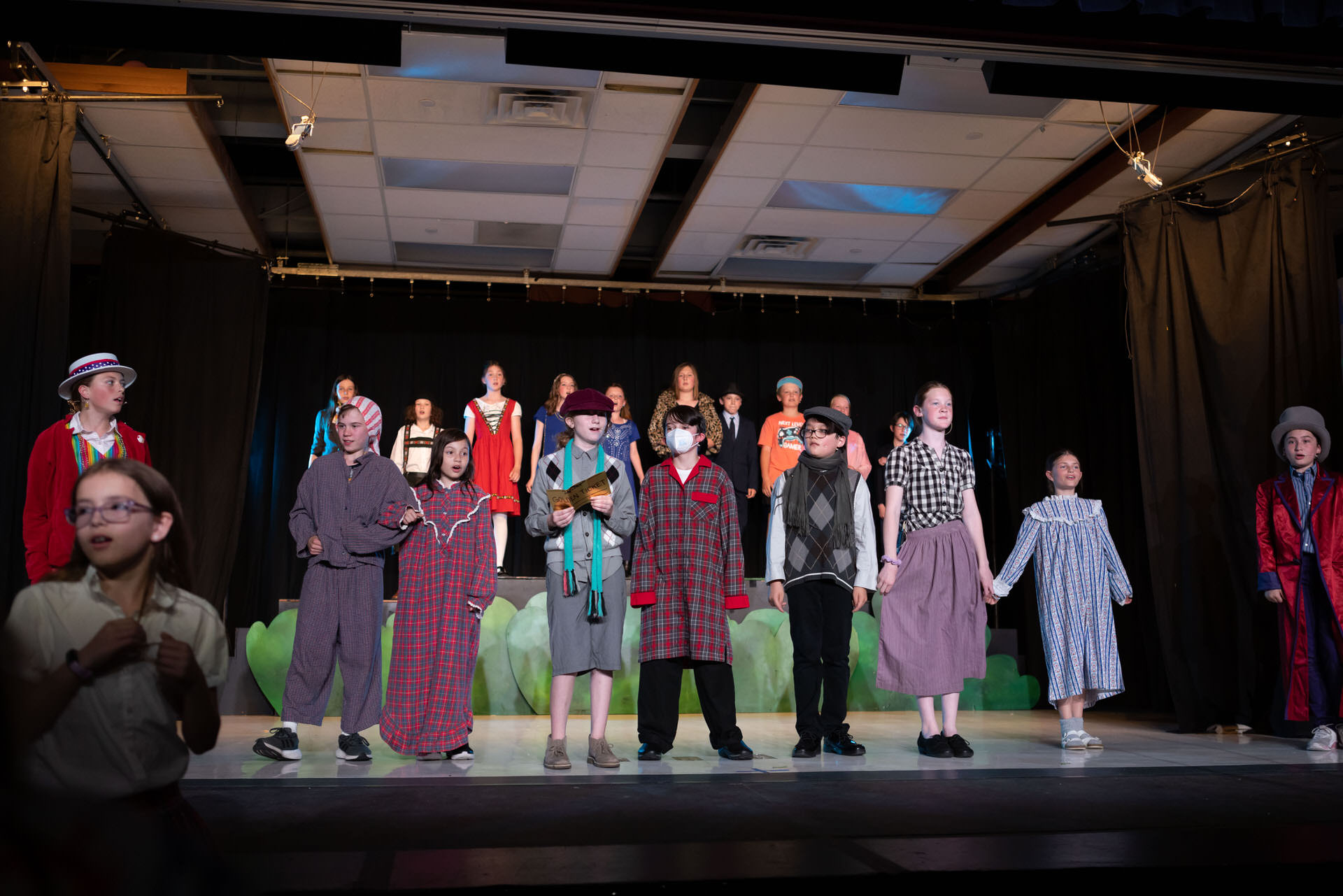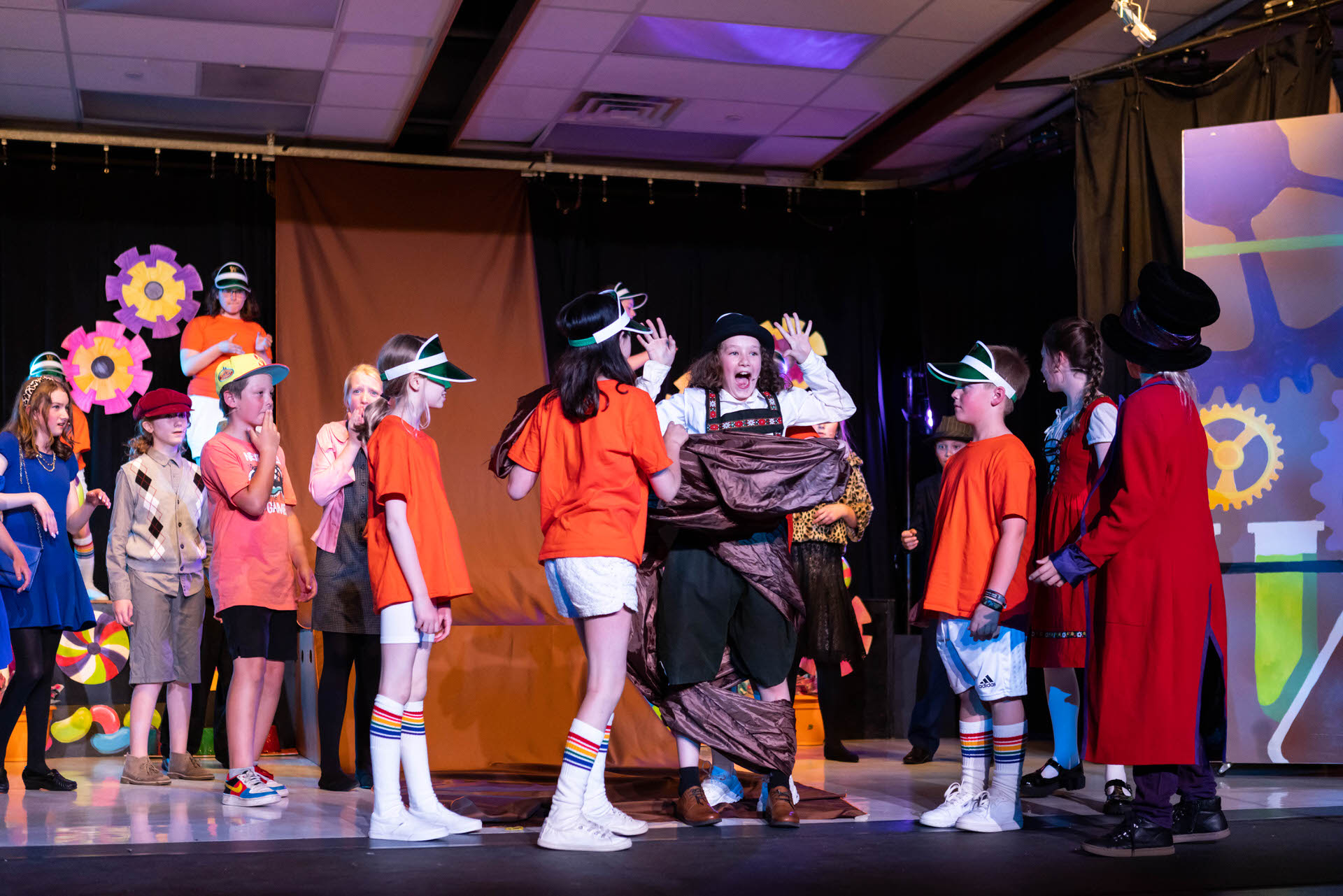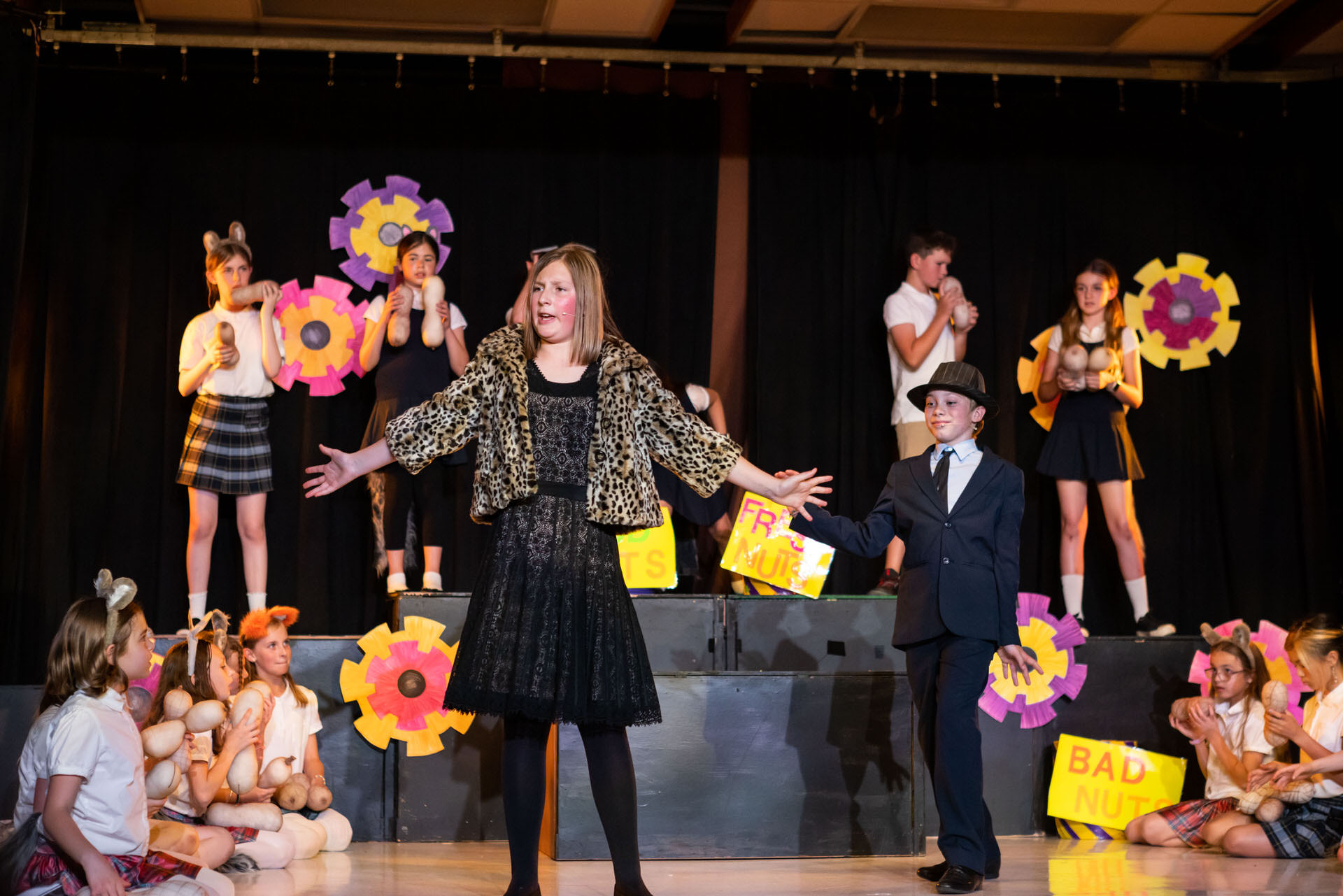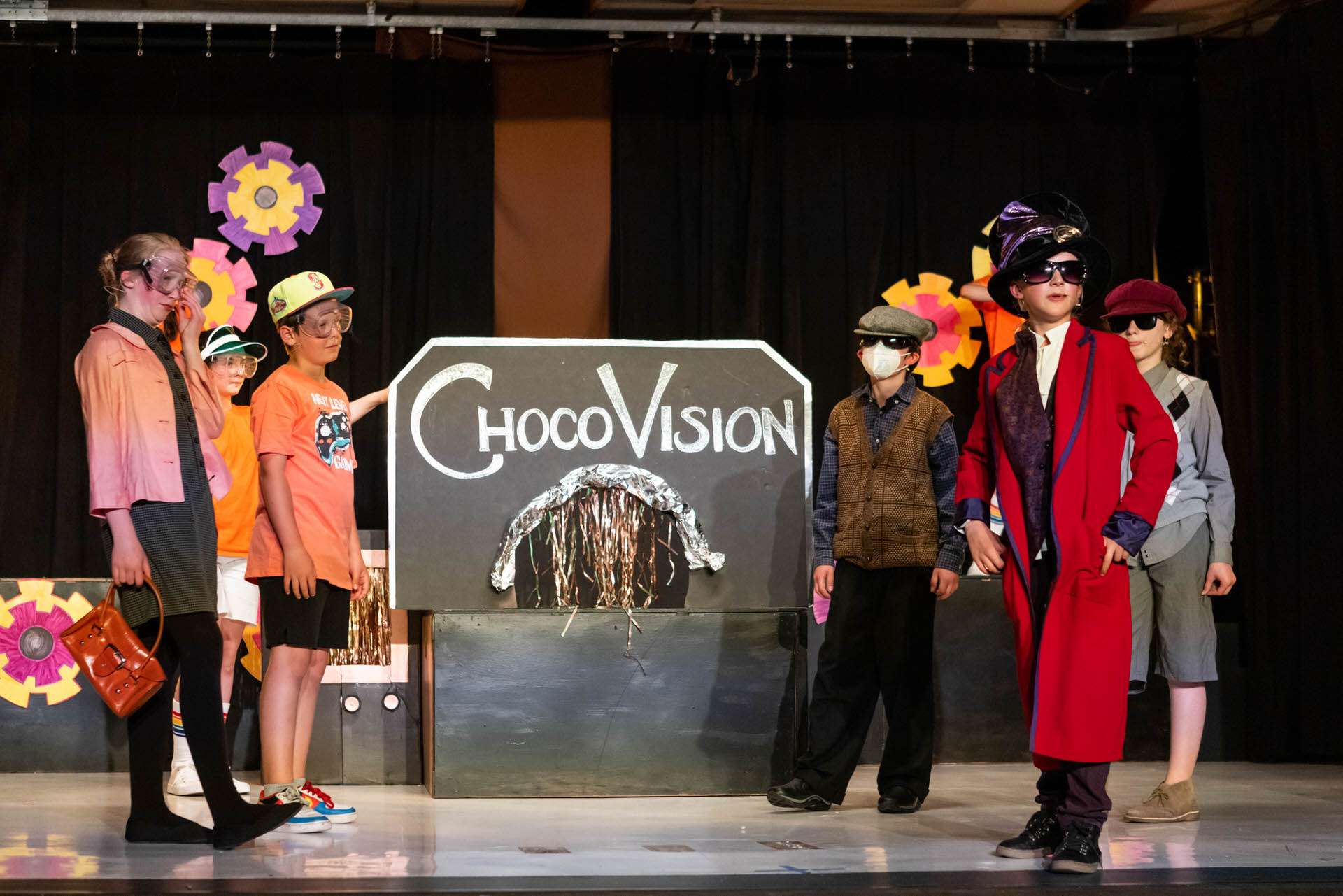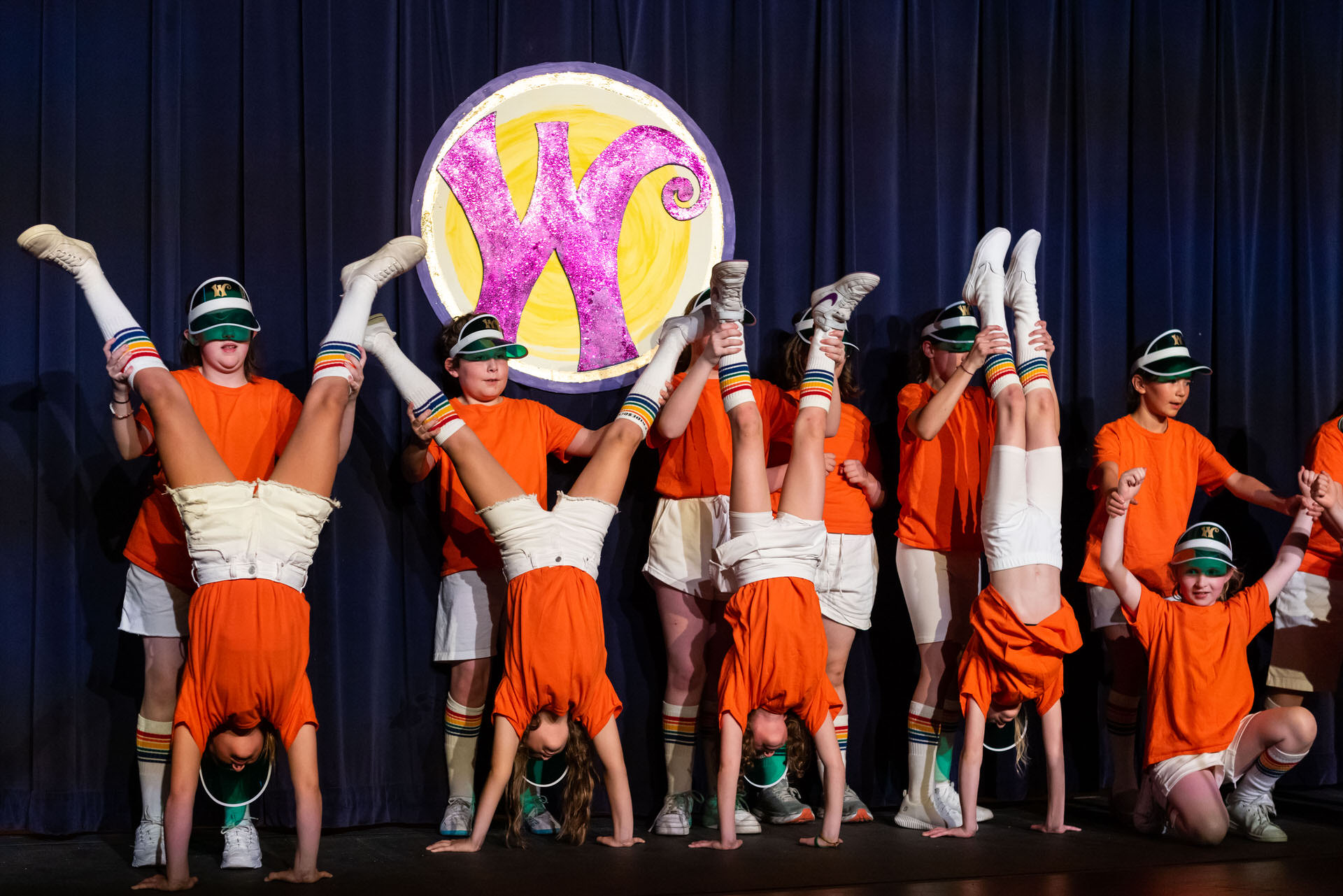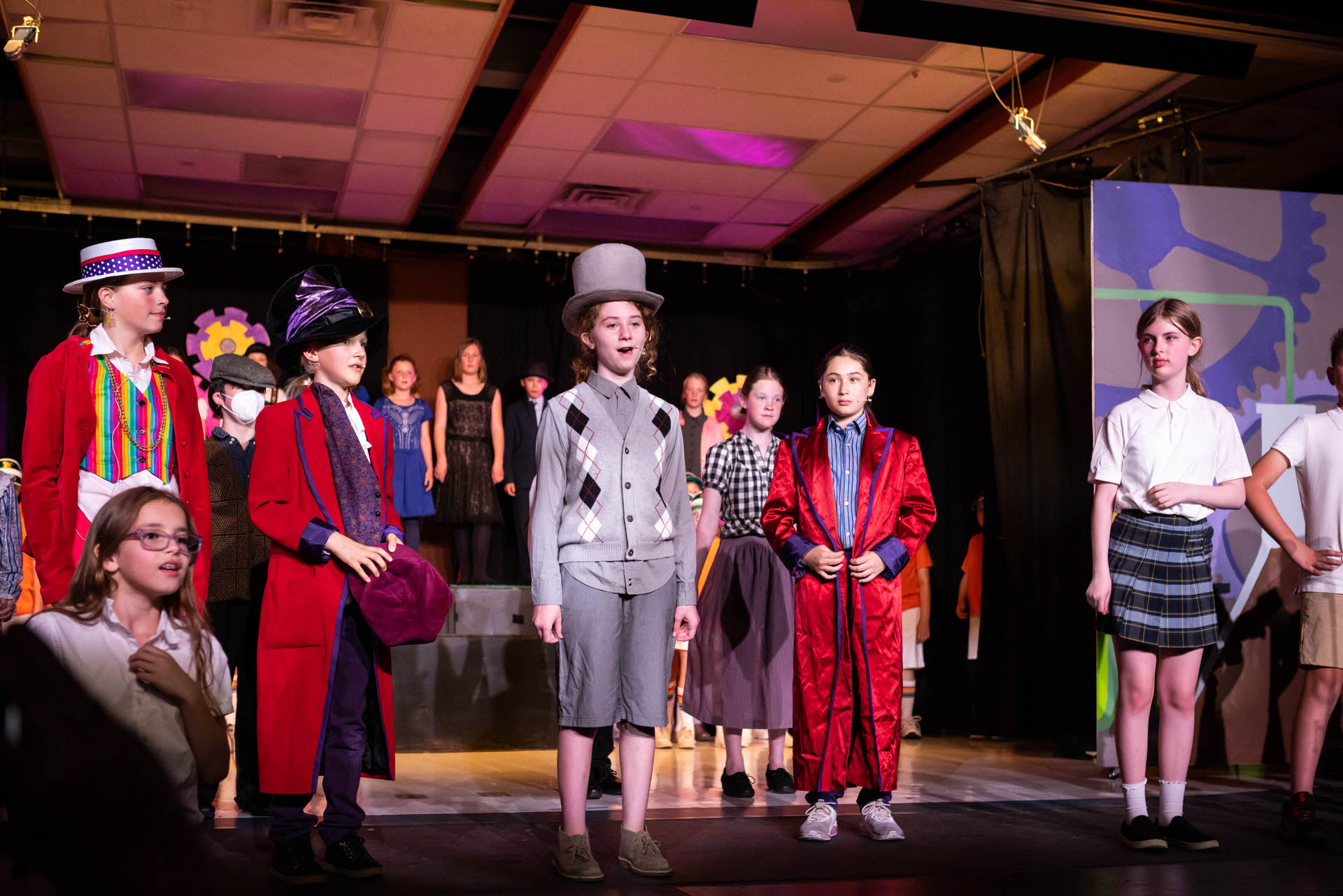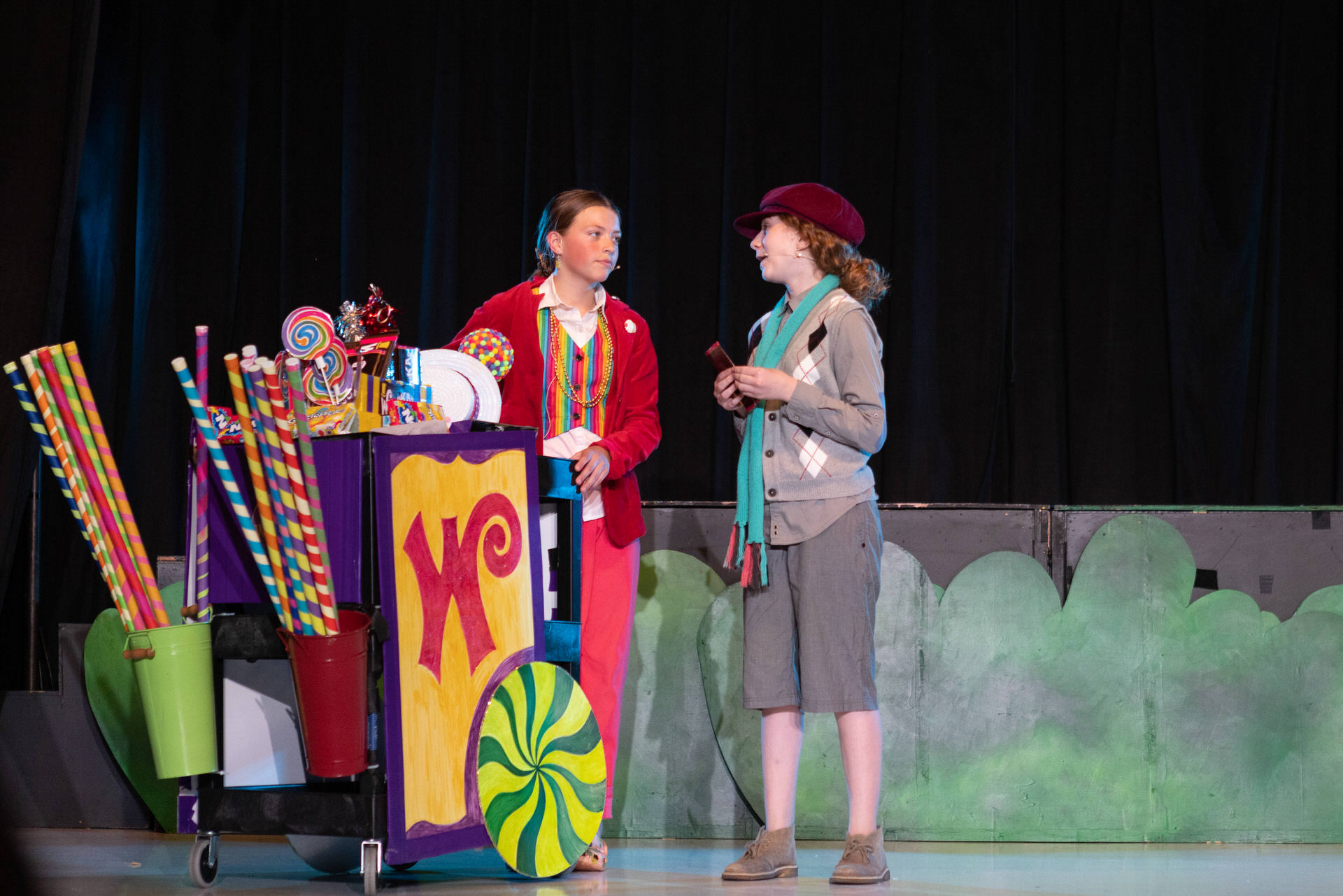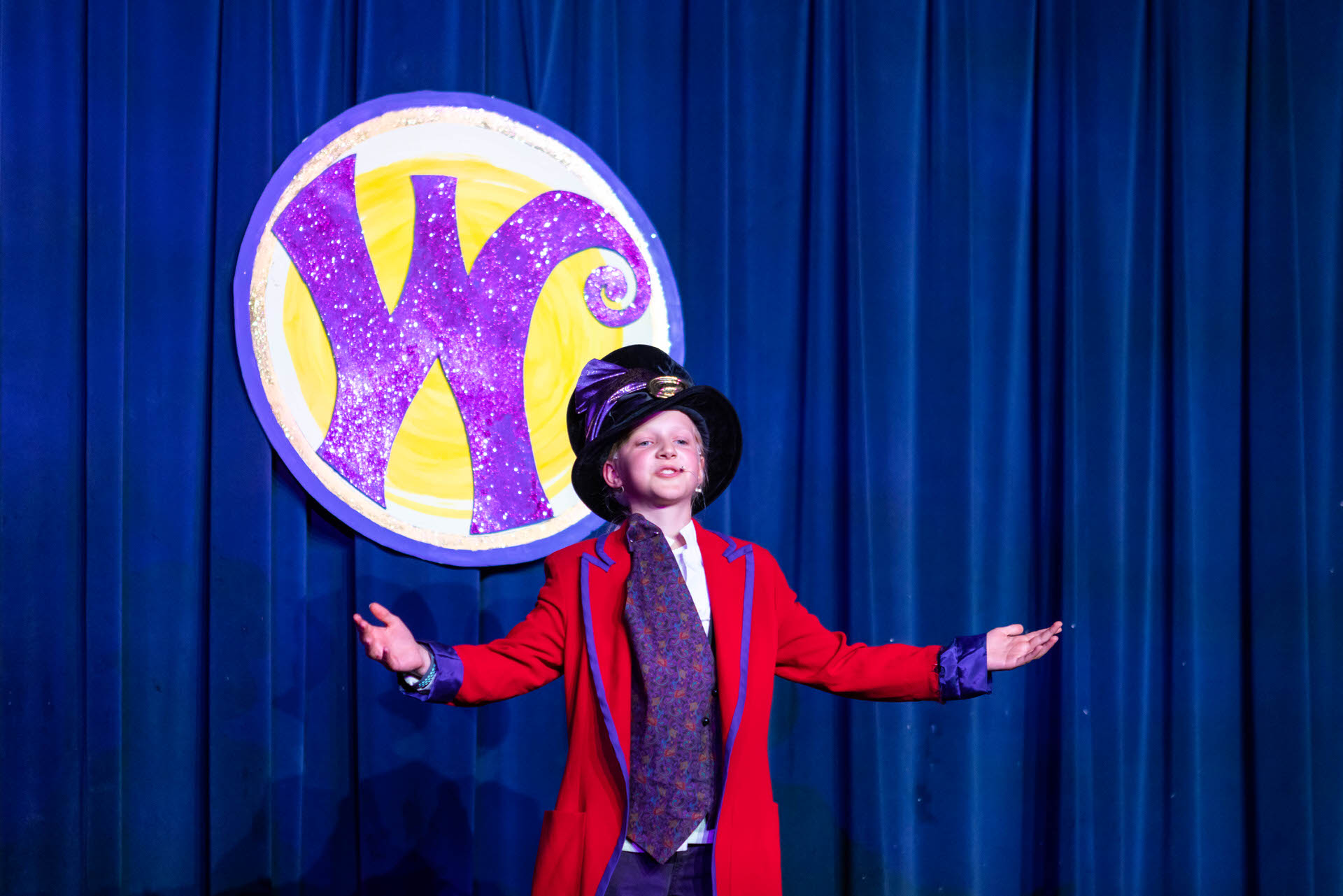 Congrations and Claps, Whittier Wildcat Players!
After months of hard work, congratulations to our 4th and 5th graders for two great performances! Thank you to the volunteers that made it happen and the incredible Ms. Steph and Mr. Provence for their leadership, passion, and patience to create this amazing production!
---
Pride Parade Sunday, June 25, 2023, 11 a.m.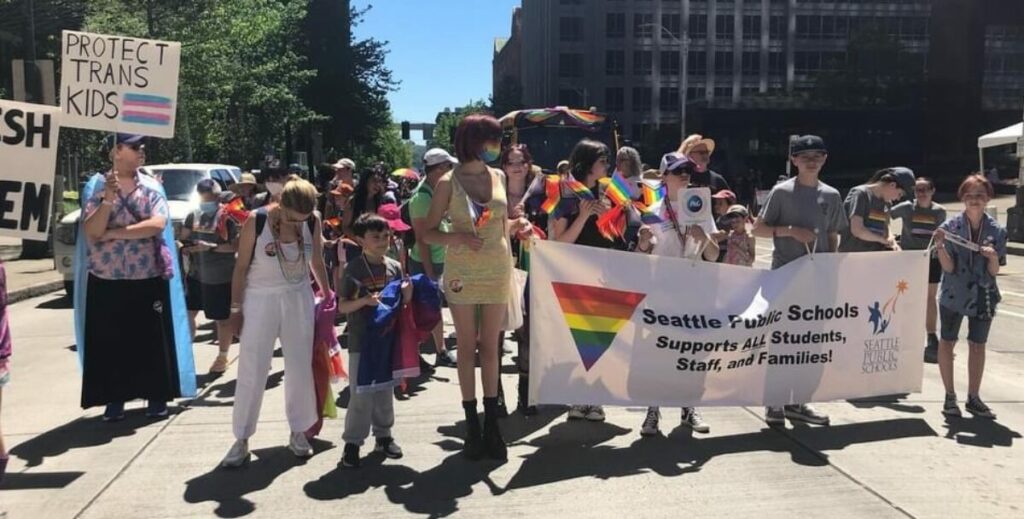 Students, staff, and families are invited to join Seattle Public Schools in the June 25 PRIDE Parade. Those participating in the procession will meet prior to the parade's start time to decorate posters and start staging on 4th Avenue.
At 11 a.m., the parade will begin its route north along 4th Avenue between Union and the Seattle Center, where the party will continue with family-friendly festivities that include music, booths, food, and fun!
Registration is not required; just show up. For more information, visit the Seattle Pride website
Celebrating Pride at Home
In addition to book kits, conversations in the classroom, and getting to enjoy Principal Watters' incredible array of t-shirts throughout the month of June, SPS also offers a series of videos aimed at celebrating pride for K-5 families. Alongside these videos, SPS has provided supporting resources that help identify vocabulary and activities to continue these important conversations at home.
Learn more about the video series and get links for videos here: https://www.seattleschools.org/departments/health-education/lgbtq-programs-curriculum-and-support/list-of-books-by-grade/
And learn more about SPS' LGBTQ Programs, Curriculum and Support here.
---
Opportunities to Volunteer with the Whittier PTA
The PTA is seeking volunteers to participate in key roles for next year. Both board and non-board positions, these roles are vital to ensure Whittier's essential staff and services, along with community events, supports, and programs, can continue next year. Roles include:
Communications Co-Chair
Spring Fling Chair
Yearbook Volunteer
Want to learn more? Please contact us!
Join the Building Leadership Team!
We are looking for one parent volunteer to join the Whittier Building Leadership Team (BLT). This is a collaborative group of teachers, 2 parents and the principal. We come together once a month on Mondays from 2:30-3:30 to help inform key decisions for our Whittier Wildcats. This is a great way to share parent perspectives and deepen relationships with the school. For more information, and if you're interested in volunteering, please email Kim Tracy.
HELP MAKE SURE THE WHITTIER PTA BEST REPRESENTS YOU!
(Super Short) Survey
---
Mark Your Calendars! Drag Queen Story Time is NEXT WEEK!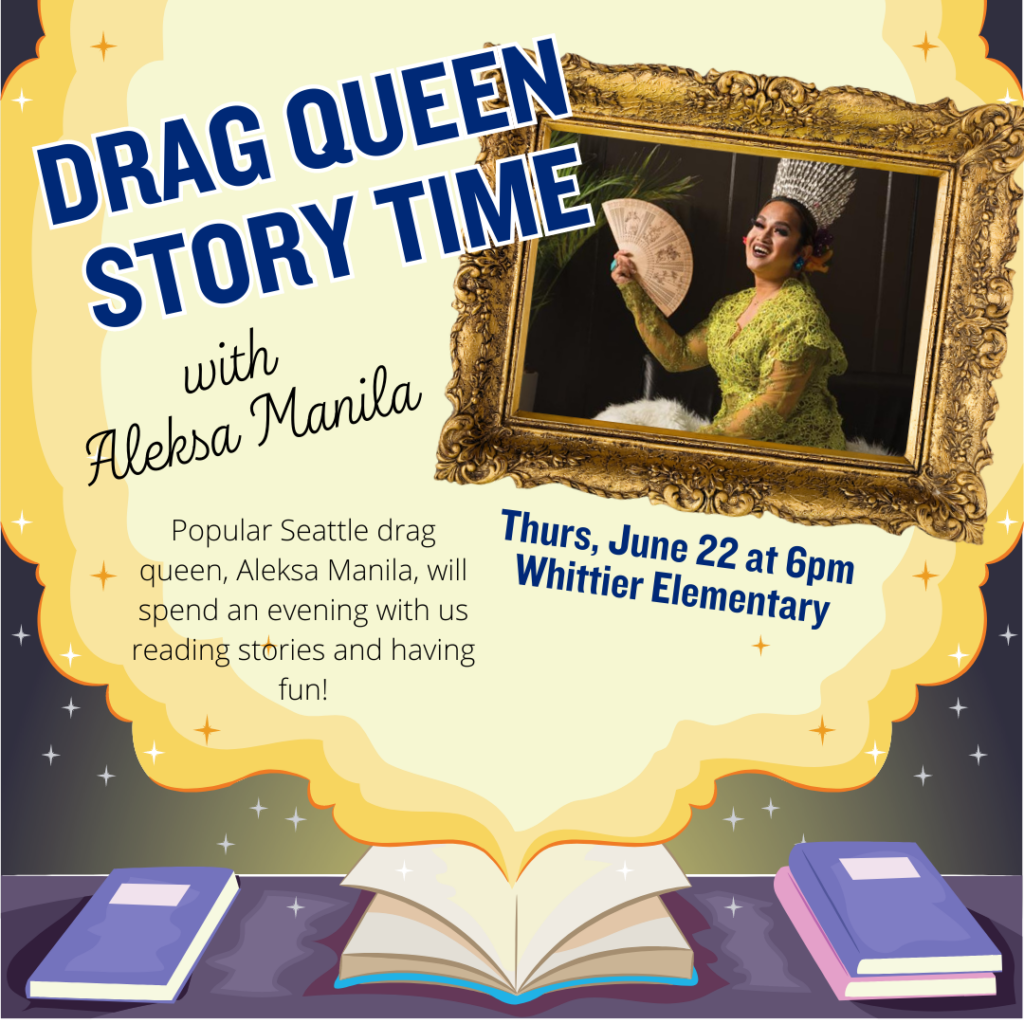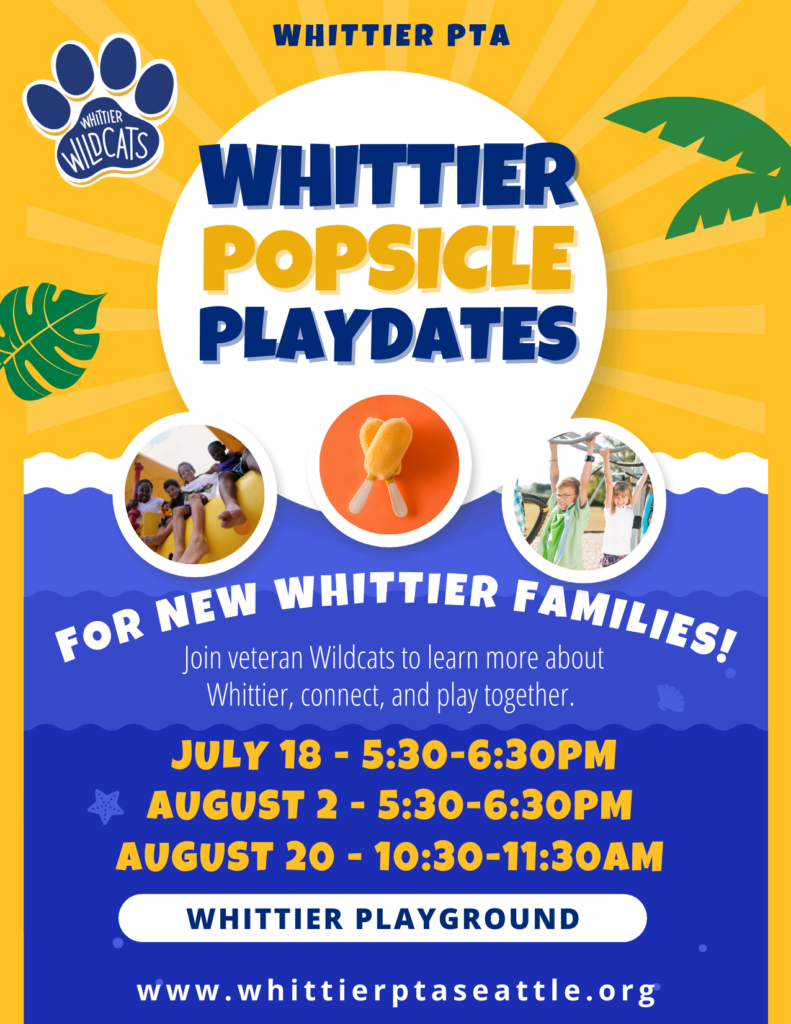 Don't Forget: Collect Your Lost & Found Items
As mentioned once or twice by Principal Watters' during our Spring Sing (😂), please remember to check out the racks of Lost & Found items in the school's main hallway. Any items not picked up by 6/30 will be donated or sold to a local reseller to establish a clothing fund for vulnerable families.
Thank you AGAIN for a great Spring Fling!
Huge thank you to our Wildcat community for coming out in force to support the Spring Fling in May! In total we raised $103,618–well above our stretch goal of $80,000! Also want to thank The Osborne Family for generously donating back their winnings from the Golden Ticket – how awesome is that? Finally, one last shout out to the amazing Spring Fling committee and all of your work!
We love THE LATE SHIFT!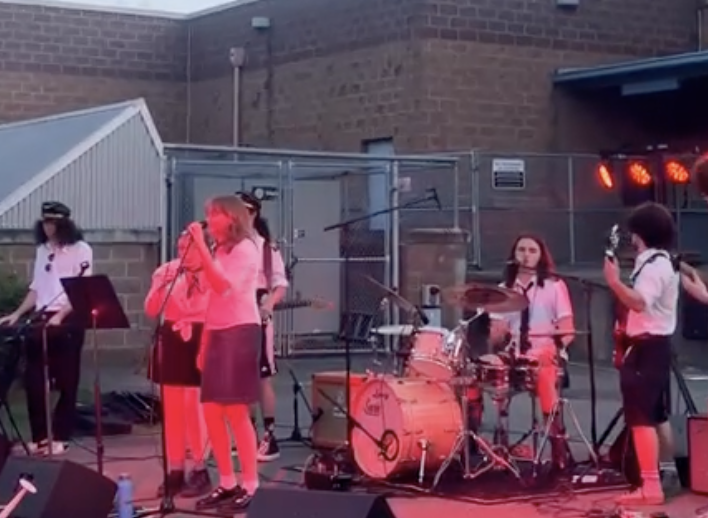 Did you love the amazing band that played Spring Fling? In addition to being incredible, they also have a Whittier connection–Ms. Rebecca's son is in it! If you're interested to keep up with them or for booking information, check out their Instagram!
---
Look out for Yearbooks!
Our amazing PTA volunteer, Tina Lilley, in coordination with the Front Office and our incredible staff, have been hard at work creating this year's yearbook!
Please keep an eye out for yearbooks coming home. 5th graders will receive their yearbooks on 5/20 for a signing opportunity during their 5th Grade Adventure Day.
K-4 Wildcats will receive their yearbooks on 5/21 through their teachers, so please check backpacks when they get home!
Please note all Wildcats will receive a yearbook, regardless of whether one has been purchased, funded by the Whittier PTA. If you'd like to make a donation to support the Whittier PTA, including offsetting the purchase of these additional yearbooks, please click here.
Download this year's Whittier Family Directory! The Whittier family directory is now available for download and at-home printing: https://bit.ly/whittier-directory-22-23
Families can use the directory to find contact info for your child's classmates for planning playdates, birthday parties, and other summer fun! The directory is a living document and will be updated as needed.
The directory is a living document and will be updated as needed. The link above will automatically redirect you to the latest version as updates are made.
If you notice anything that needs a quick correction, please reach out. Many thanks to the families who opted in this year, and to our Wildcat artists for submitting awesome drawings for the cover art!
---
Thank you for the amazing year, Wildcats! Have a great summer!