September 26, 2023
Welcome back, Wildcats!
Here's all the back-to-school logistics now that we've hit the ground running:
Spaces Still Available in Fall After-School Programs!

There's still time to enroll in fun after-school activities! A limited number of seats are available in the following programs:
Spanish 2 – Great for kiddos who are familiar with some Spanish words and want to build their vocabulary. Prior experience with Spanish is not required.
Create your 6Crickets account to register.
Programs are coordinated by the Whittier PTA in partnership with our enrichment providers. Please contact the Programs team with any questions.
Want to meet great people, have fun, and help your Whittier community? The PTA has lots of volunteer opportunities at different commitment levels!
Fall Festival Day-of Activity Leads: We need 6 volunteers to run awesome Fall Festival activities! This low responsibility volunteer gig includes attending one brief meeting on Oct 17 (7-7:30pm, over Zoom) and help set-up, facilitate, and clean-up their activity during Fall Festival. Choose your favorite activity to lead and contact us to volunteer or learn more:

Face Painting
Pumpkin Run
Apple Toss
Candy Corn Toss
Pumpkin Decorating
Cake Walk

We are looking for a Room Rep for our SPED classrooms. Contact us if you're interested!
Support positions for our PTA:

Spring fling Co-Chairs
Family dance and game night Co-Chairs
Ice skating party coordinator
Movie night coordinator
Science/STEM night coordinator
Nominating committee for 2024
An individual to help file our PTA taxes (Form 990 for a not-for-profit organization)
Want to learn more about PTA volunteer opportunities, have a question, or want to sign-up? Contact our
Volunteer Chairs
!
Author Gary Gray, Jr. Visits Whittier - October 6
Wildcats get excited! Whittier PTA and Principal Watters invites Gary Gray, Jr., is a Black Canadian poet and educator who writes for young children and adults, to Whittier for an in-school presentation on October 6. The host of the podcast Its Personal and author of I'm From, Gray's work focuses on celebrating culture and exploring identity.
A Black Canadian poet and educator who writes for young children and adults, Gray's love for literature stems from told and untold stories within his hometown of Preston, Nova Scotia, the largest Black community in Canada. He and his wife have been international educators for more than ten years.
As part of this partnership, the Whittier PTA and Principal Watters' is also sponsoring Gray's visit to Viewlands Elementary.

If you would like to purchase Gary's book that he will be discussing, Phinney Books has created a webpage just for us!
When purchasing a book, please select to pick up the book in store, but know that the books will get picked up by Ms. Newcomb, our school librarian. All books will be given to students the day of the event where they will get to meet Gary and have him sign it. The deadline for purchasing a book is Tuesday, October 3rd. Thank you!
Latinx (Hispanic) Heritage Month: September 15 - October 15, 2023
Have you heard about SPS' "Well-Resourced Schools" meetings? This series aims to present updates and potentially gather feedback on SPS' direction given the financial challenges it already faces (and its likely continuance). From school and program closures to larger class sizes, SPS' response to its budget deficit affects us all. If you'd like to learn more: 
Upcoming Class Happy Hours at Chuck's Hop Shop (6-8pm)
Bummed you missed yours? No worries! Reach out to your Room Rep (not sure who to contact for your classroom? Check out Konstella!) or contact Volunteers to plan another informal meet-up for your grade or class! 
Why Should I Join the PTA?
Our PTA creates connections

It's true that it takes a village to raise a child—and our PTA can help you build that village to support your child. Your membership will connect your family, our school, and our community. We're all in this together!

Meet and have fun with new people and families with kids your child's age! We hold events throughout the year for families and caregivers to engage and grow in community with one another!  Grade level mixers, morning PTA coffees, the Fall Festival, and even PTA meetings are a few of the events happening this fall!

Strengthen the ability to support your child and serve all children and families in our community.  Our PTA supports a number of fragile families by ensuring all students have access to after school program scholarships, transportation, housing and basic necessities.

Joining the PTA locally also means you are a member of the larger WA State PTA—"the oldest and the largest nonprofit grassroots children's advocacy association in Washington state" 
Our PTA supports your child
Our PTA supports your child with education, health, and safety programs.

We use your dues, ideas, and feedback to add curriculum enrichment programs to the school and host events that create opportunities for your child (ex. bringing in the Reptile Man, Massive Monkees, 5th Avenue Theater assemblies, after school programs, and more!)

We support funding of essential staff to ensure all of our children have access to art, performing arts, PE, and a literacy specialist.
Our PTA amplifies your voice
Your membership enables you to vote on how our PTA dollars are spent each year.

Joining the PTA gives you a voice in decisions that affect you, your child, and all children by giving your feedback on education policy the collective bargaining power of not just our own PTA members, but millions of PTA members nationwide. (You could be more explicit here and add that only members can vote on issues?)

Strengthen your ability to support your child and serve all children and families. Your membership dues fund advocacy efforts that change policies and laws in our city, our state, and on Capitol Hill.
Beyond all of this, your PTA membership gives you access to a host of discounts! PTA Memberships last for the school year—join or renew today!
Whittier PTA is creating an updated directory of family contact info for arranging playdates, birthdays, and other fun! The directory will only include information you provide. Opting in is voluntary.
Questions? Contact Laura.
Whittier PTA Reflections: Call for Entries
Call for entries to Reflections Art Program 2023-24. The theme is "I'm hopeful because…"
Get ready! All Whittier students are invited to participate by submitting one entry in one or more art categories. There is a Special Artist Division for students who identify as having a disability and receive services under IDEA or ADA: Section 504. Students may enter in the Special Artist division or the grade division most closely aligned to their abilities.
Submissions can be presented in person or electronically this year (but winning art will need to be electronically submitted to the Seattle Council PTA). The deadline to submit to Whittier PTA is November 1, 2023! Pick up a copy of the submission form in the office or use the downloadable form. For more information on the categories, visit the Washington State PTSA Reflections website or contact our Whittier PTA Reflections Program Chair.
5th Grade Families - October Staff Appreciation

FALL IS IN THE AIR!
Let's thank the Whittier staff with a fall-themed breakfast spread. Each month a different grade will provide goodies for Staff Appreciation. 5th Grade families are up first this year. 
Sign up HERE
Please drop off items labeled Oct Staff Appreciation to the office by 12pm on Wednesday, Oct. 18th.** The Hospitality team will set up breakfast before school on Thursday, Oct. 19th. Let the office know if your items need to be refrigerated. 
Email hospitality@whittierptaseattle.org if you have any questions. THANK YOU! 
This Year's PTA Board Meetings
Everyone is invited to join us at our monthly PTA board meetings! Members can vote on important issues and everyone is invited to share their voice. Save these dates to join us from 7-8pm!
Tues, October 10 (Zoom)
Tues, November 14 (in-person at the Library & over Zoom)
Tues, January 9 (Zoom)
Tues, February 13 (Zoom)
Tues, March 12 (in-person at the Library & over Zoom)
Tues, April 16 (Zoom)
Tues, May 7 (in-person at the Library & over Zoom)
Conversation: "How can we Support Our Gender-Diverse Youth"
Please Save the Date for Tuesday, November 7 from 6-8pm! Engage with others in our community to gain information about gender diversity and learn practical skills to better support gender diverse youth. This conversation will be facilitated by Sam Cristol, M.Ed. (they/he) who is a program coordinator in the Health Education Office at Seattle Public Schools. Whittier will be hosting this event and inviting neighboring schools to join.
Community members have some events and announcements to share!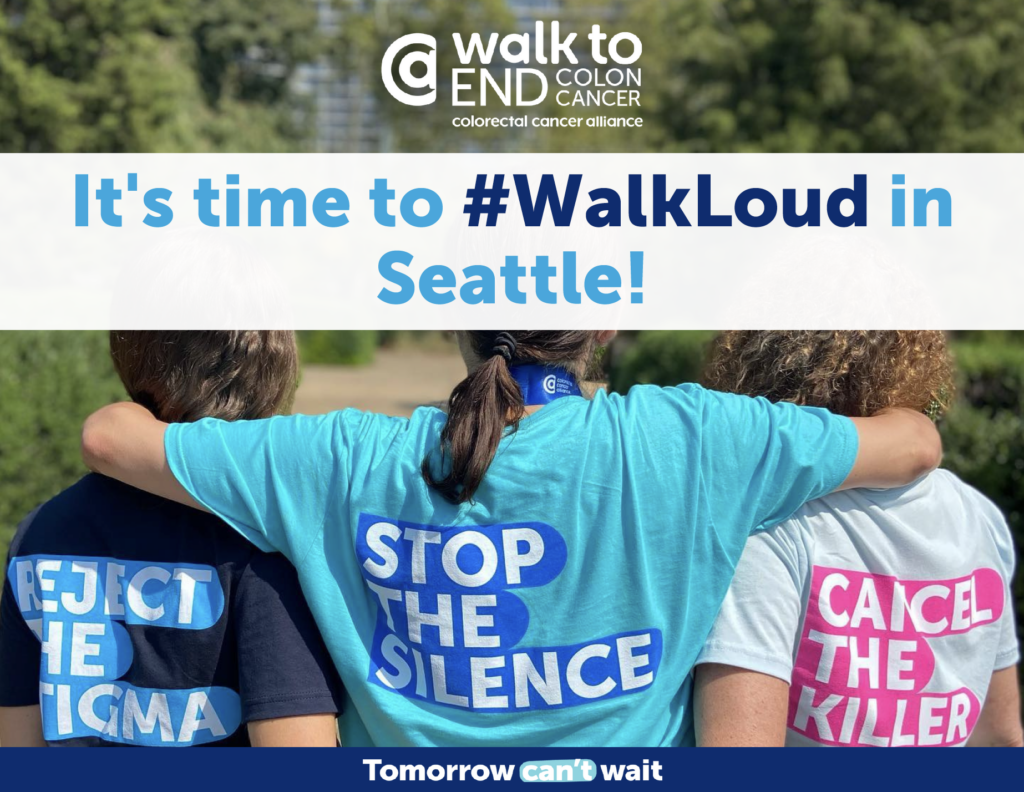 Opportunity for families to host a student for spring semester! There are two international students who are waiting to be connected to a host family from January-June. Our students have their own health insurance and cover all their personal expenses. They will attend the high school closest to their host family. A host family simply puts another plate on the table and welcomes the student into their family!
If interested, please contact Shawna Busey, text 253-273-8453, or learn more here. 
Eduarda is a 17 year old girl from Brazil: I am a kind, happy and outgoing girl who wants to enjoy and learn a lot about culture, history, life, perspectives… everything! I love painting, taking pictures,cooking, travel, go to the beach and stay with my family/friends. On my program I would like to join volunteering works with kids because I want to make the difference and I love younger children.
Lucas is a 16 year old boy from Brazil: I am a very happy boy and I like to make people laugh. My favorite place is the beach, nature, and skiing. At school I like to help the teachers with little children. I love all kind of sports, including soccer. I have a big dog that is a Cane Corso and I live with my parents and my little brother.