Annual Give is Taking Off!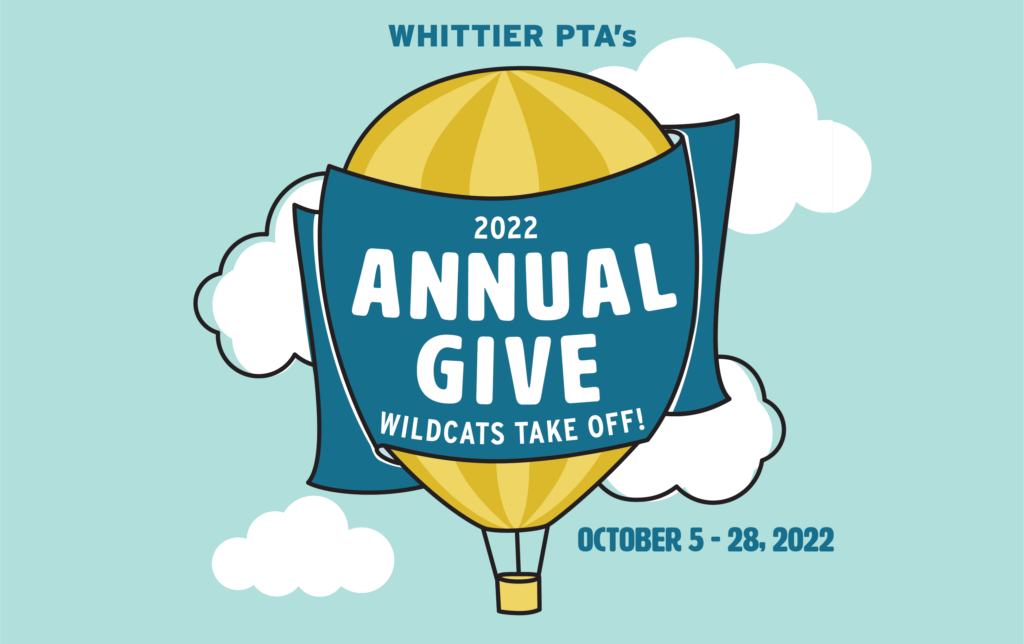 We've just closed Annual Give's second week–and we've raised over $16,000 so far, bringing our Fall Fundraising total to $39,000 (or 43% of our $90,000 goal). We're aiming to raise $250 per student through direct donations before 10/28 (and to amplify those donations through Employer Matching when possible). As a 501(c)3 donation, all Annual Give Drive donations are tax-deductible.
And as a thank you, our Fundraising team has coordinated a collection of eco-friendly and, when possible, locally sourced thank you gifts at four donation tiers:

Why should you consider donating to the Whittier PTA? In addition to organizing and funding events and services that benefit the entire Whittier community, the Whittier PTA also plays a key role in funding essential staff and services through flexible staffing grants, funding requests, and other discretionary funding. For an amazing overview from Principal Watters of how Whittier's budgets and funding are structured, both year over year and in comparison to other SPS schools, we encourage you to watch this recording of last week's Community Meeting (skip to 12:08 – 35:53).
Have you donated in the past and set-up recurring donations? Please contact fundraising@whittierptaseattle.org and we'll help transition you to our new payment platform.
Learn more about our Annual Give Drive and donate. Donations of all sizes support funding for essential services, staff, and programs. Thank you for supporting Whittier!
---
---
---
Call for Entries! Reflections Art Contest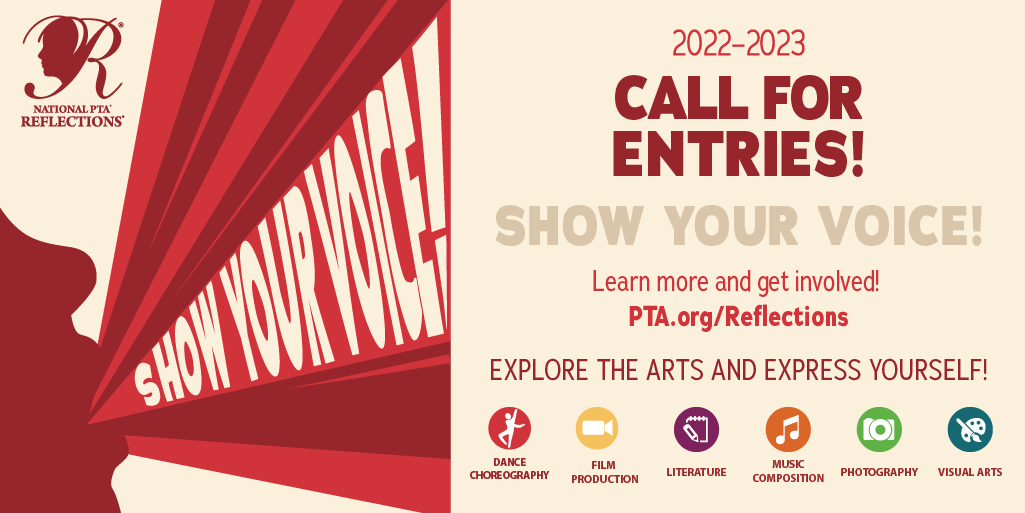 Does your Wildcat enjoy art, music and dance or have an interest in writing, producing films and taking photos? Then join us and have fun unleashing your inner artist with PTA Reflections! Find more information and submissions guidelines here. Contact Laura Zingg-Wadsack at elzingg@gmail.com for any questions/more info. Submissions are due 11/4.
For inspiration, visit the Reflections virtual art gallery and learn more about prizes and scholarships.
Interested in volunteering to judge final submissions? Sign up here!
---
---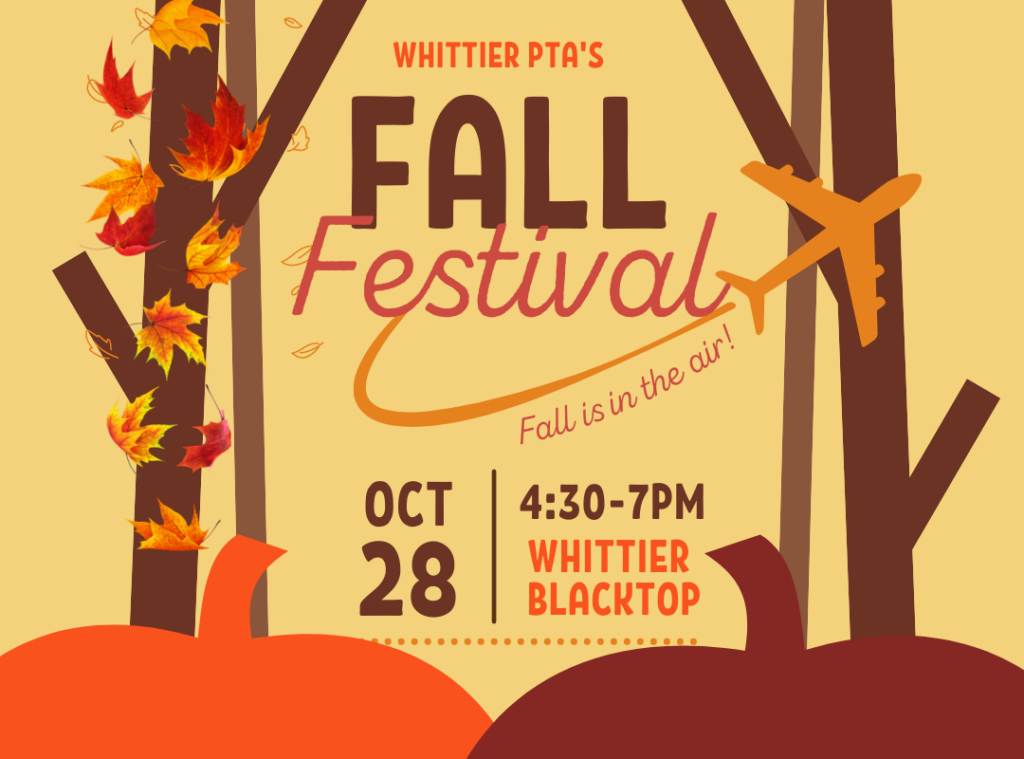 Fall is in the air on Friday, October 28 from 4:30-7pm on the Whittier blacktop. We're calling this "Fall Festival" because it's taking a bit of a departure from Fall Carnivals in the past. Like past years, all community members (including graduated Wildcats) are welcomed. Unlike past years, there will be less emphasis on traditional, carnival-style games. Instead, the focus will be on activities, spending time with friends, music, food, and dancing.
No tickets necessary–just show up and join in on the fun! All children must be supervised by their grown-up during the event.
Games and activities including pumpkin decorating, apple toss, face painting, candy corn toss, pumpkin run, cake walk, and photo booth.
Move inside after dark for the Monster Mash DJ'd by our very own Ms. Steph!
Food available for sale: Corn dog combo meals, popcorn, and cotton candy.
Costumes are welcome (but not required!). Wear weather appropriate gear! Most of the event is outdoors.
Questions? Contact event co-chairs Jess Twardzik (jesstwardzik@gmail.com) and Tina Lilley (tina.lilley@gmail.com).
---
---
Thank you, Wildcats!