February 28, 2023
Family Dance & Game Night THIS Friday!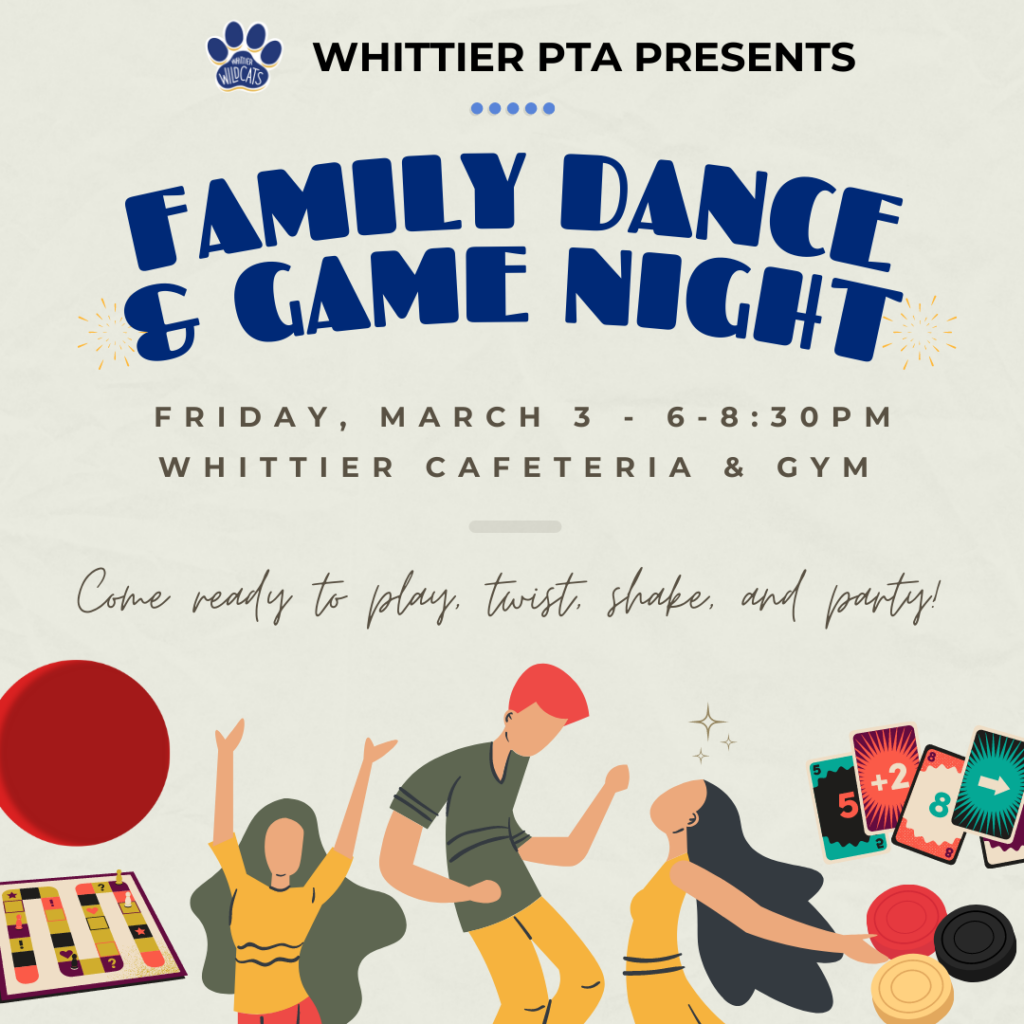 Put on your dancing shoes for the Whittier Family Dance & Game Night, Friday March 3rd. The party begins at 6:00PM and will wrap up at 8:30PM, so grab an early dinner and come ready to play, twist, shake, and party with your Whittier family and friends. There will be a sweet treat snack offered but bring your water bottle to stay hydrated. Please note adult caregivers must supervise Wildcat students and siblings during this event.
We are seeking volunteers to help with this event! We need 18 volunteers to cover shifts (6-7:15pm, 7:15-8:30pm) and 10 volunteers to bring 2 dozen cookies each. Learn more and sign-up: https://whittierptaseattle.org/seeking-volunteers-to-help-with-family-dance-game-night/
---
Seeking Community Donations for our Spring Fling auction!
As part of our Spring Fling Auction & Block Party (Saturday, May 20, from 5-9pm), we organize a silent auction. The main driver for our $40,000 fundraising goal, we rely on donations from our community to help raise these needed funds! We're reaching out to our community to build our auction catalog and would love help or donations in the following categories:
Vacation home/second home experience donations. The Spring Fling committee is looking to wow the donations (and fundraising) this year by amping up the vacation get aways! Have a second home or vacation property that you would donate a weekend stay to a Whittier family? You can set dates, limits or any restrictions. Drop us a line and let's connect!
Calling all artists! The Spring Fling committee is asking artists to donate a piece of their beautiful work. This could be art already made, a custom piece that you curate with the winner for their home or maybe it is a lesson to share your knowledge. Whatever form it comes in, artists, we need you in our community!
Business connections. Do you have a connection to that awesome spot in Ballard you love? Or maybe a friend that has an amazing small business that we can highlight as well. Donations big or small, we love them all! Help us connect to someone you know that could help make this year's spring fling even better!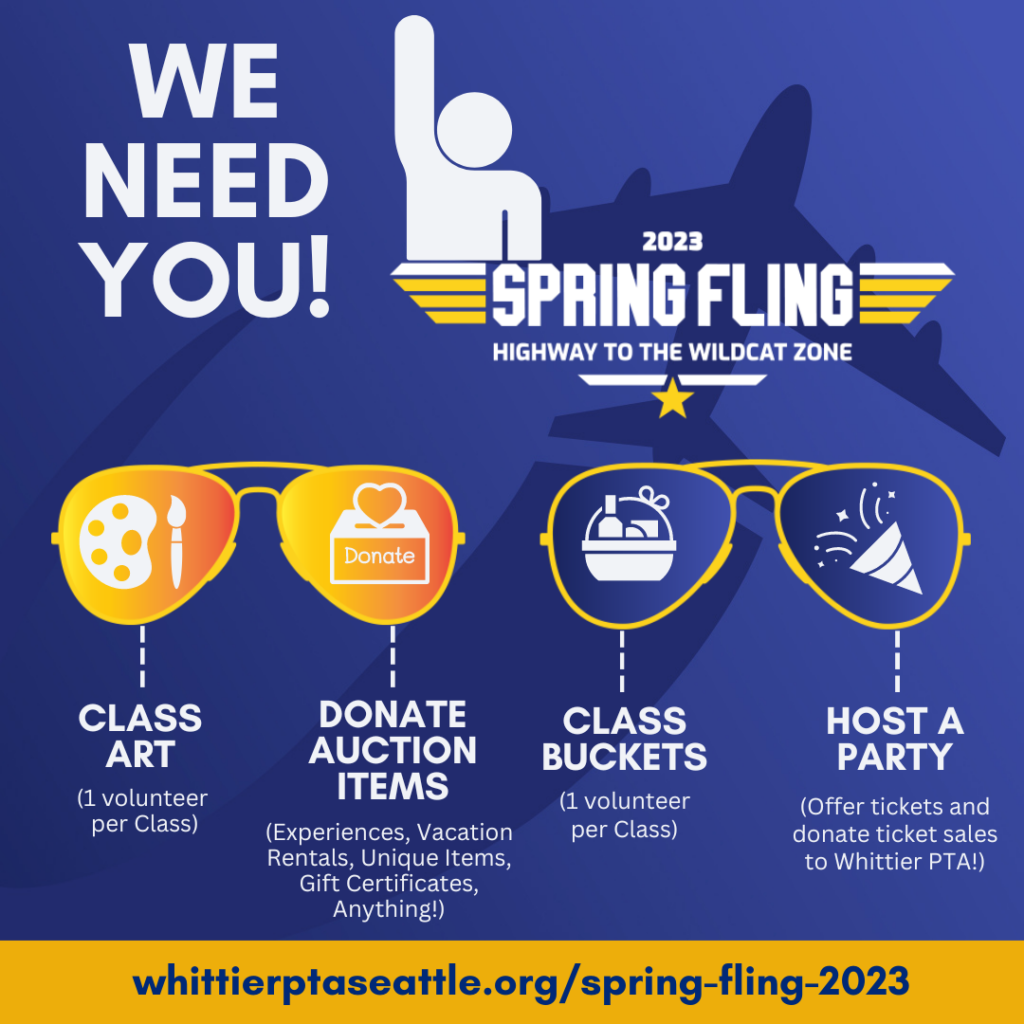 ---
---
Celebrating our HospitaliYAY
The PTA Hospitality Team works year-round to bring community and fun to Whittier, with a focus on gratitude and celebration. This year, Hospitality has taken the form of monthly First Friday Fun (FFF) and Staff Appreciation (SA) events. We want to take a moment to share what we have accomplished so far! This wouldn't be possible without ALL of our Whittier families – Your donations of time and resources help to realize our projects and your joyous participation makes it worthwhile.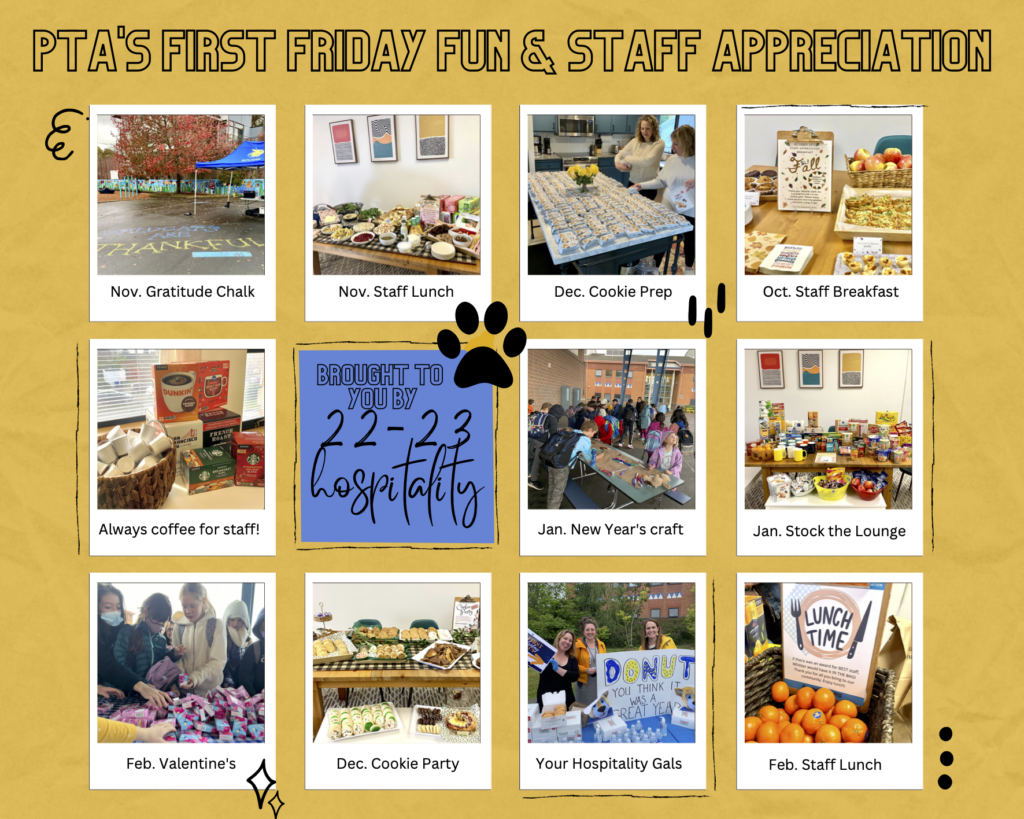 Sept '22: FFF – First day of school Cheers and Tears welcome / SA – Staff Lounge remodel reveal
Oct '22: FFF – Move-a-Thon event / SA – Fall Breakfast (provided by 5th Grade)
Nov '22: FFF – Cover Whittier with Gratitude, a chalk activity on the blacktop / SA – Hearty Power Bowl Lunch (provided by 4th Grade)
Dec '22: FFF – Cookies & Candy Canes giveaway / SA – Festive Cookie Bar (provided by 3rd Grade)
Jan '23: FFF – Whittier Wishes 2023 Banner, a group craft activity / SA -Stock the Lounge (provided by 2nd Grade)
Feb '23: FFF – Valentine's take-home treats / SA – Banh Town catered lunch (provided by the PTA)
---
Calling All 1st Grade Families: March Staff Appreciation!
Whittier Staff is CEREAL-OUSLY the best! Each month a different grade provides goodies for Staff Appreciation. 1st Grade families are up for March – Let's show the staff how LUCKY we are by treating them to a CEREAL AND MILK BREAKFAST BAR! Sign up HERE!
Please label all items "Staff Appreciation 3/16" and drop off at the office by 1pm on Wednesday, March 15th. The hospitality team will pick up items there, to be set up early morning on Thursday the 16th. Email hospitality@whittierptaseattle.org if you have any questions. Thank you!
---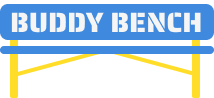 What EDI is Thinking About This Week
Let's Talk Consent!
Talking about consent starts early and never stops. Talking to your kids about consent can be uncomfortable or overwhelming, but it doesn't have to be! Kids who understand the importance of consent:
Feel empowered to confidently make decisions about their bodies
Feel comfortable talking to trusted adults about these topics
Know the importance of setting and respecting boundaries
Check out these videos made by 10-13 year olds to talk about consent and more!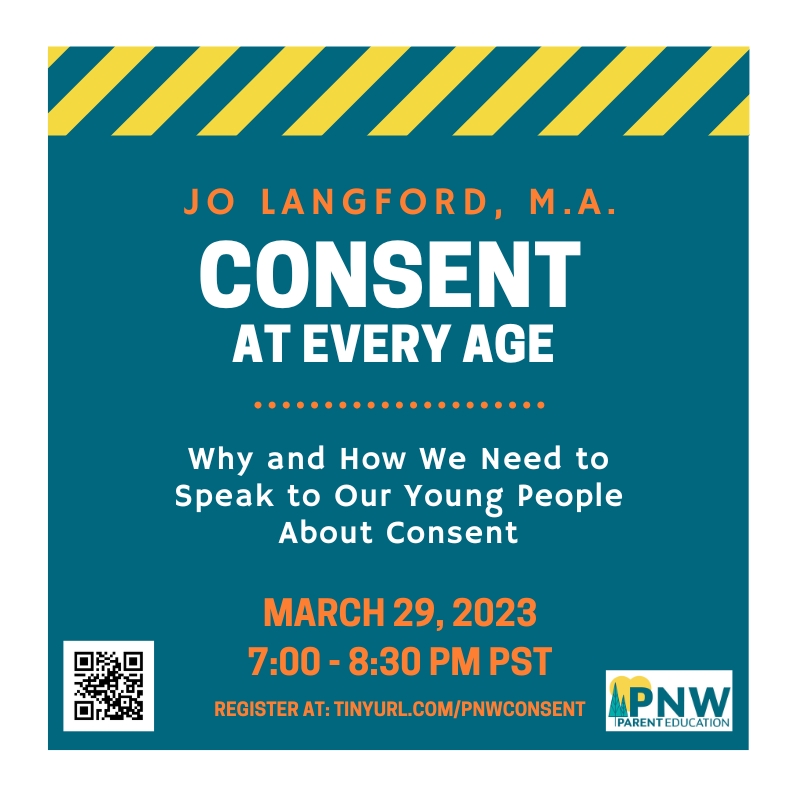 ---
Reminder: Support Our Library's Book Drive!
If you haven't had the chance to participate yet, we're still requesting donations to help Whittier build our collection of diverse books! Part of our partnership with Bound to Stay Bound Books in the "Support Our Library" program, please consider donating a book to our library collection. You even have the option to add a donor plate and donate a book in honor of a child's birthday, special occasion, or a staff member! All books will be shipped to our school processed and ready to be added to the shelves! The program will go through the end of May. Email Ms. Newcomb if you have any questions. This link will take you directly to the Whittier book wishlist. Thank you in advance for supporting our library!
---
Thank you, Wildcats!